Restoration: Kids in Wetlands - Learning Through Experience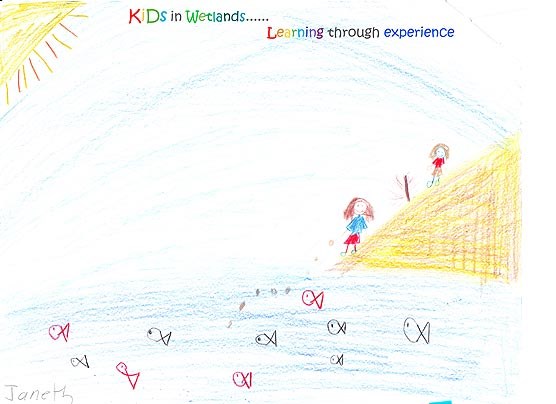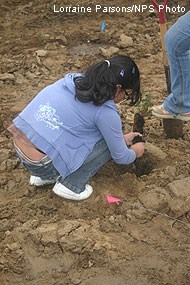 There's no better way to learn about the value of wetlands to people and wildlife than taking care of them. Since the restoration construction began in 2007, the Park Service and Point Reyes National Seashore Association (PRNSA) have been partnering with schools to bring students into the Giacomini Wetland. School groups from around the Bay area have come to help plant native vegetation, remove invasive plants, and learn about the importance of wetlands and restoration. In 2007, West Marin School grew more than 90 California buckeyes (Aesculus californica), which they helped to plant along Lagunitas Creek in the fall of 2008. Looking at the site now, four years later, growth of some of those buckeyes, alders and numerous willow sprigs is creating a thickly vegetated buffer habitat for wildlife along the creek. Habitat restoration opportunities for school groups are still available this winter in other parts of the wetland.
The Giacomini Wetland also serves as a natural study site for school groups through "Science at the Seashore," an exciting field science education program. Students learn about wetlands, ecology, and restoration during day-long field trips. Groups are led right into the wetland and participate in real hands-on science monitoring of water quality, fish, invertebrates, and birds that live in the wetland ponds, creeks, and vegetation. Check out the "Hands-On Science Education Programs for Middle & High School Students" section of PRNSA's School Program's Planning Your Program page for more information, including currently offered experiential field programs.
During each summer since 2009, "Science at the Seashore" also brings groups of underserved, urban, Bay area teens to enjoy the beauty of California's coast and learn about the importance and value of the natural and cultural resources here through first-hand experience. They get down and dirty in the mud and, in the process, learn why wetlands are so important-and vulnerable. Science at the Seashore is a collaborative program of the Seashore's Pacific Coast and Learning Science Center and PRNSA.
Please contact us if your school is interested in learning about wetlands and becoming an active partner in stewardship of our precious coastal resource. To Learn more about habitat restoration opportunities and Science at the Seashore in the Giacomini Wetland, contact Leslie Adler-Ivanbrook, Coordinator for Science at the Seashore and Giacomini Wetland Outreach by email.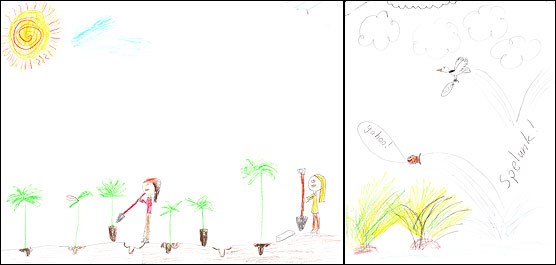 -- Content for this page was composed by Lorraine Parsons, Project Manager, Giacomini Wetland Restoration Project, Point Reyes National Seashore
Adobe® Acrobat Reader® is needed to view PDF documents.
Last updated: September 18, 2022