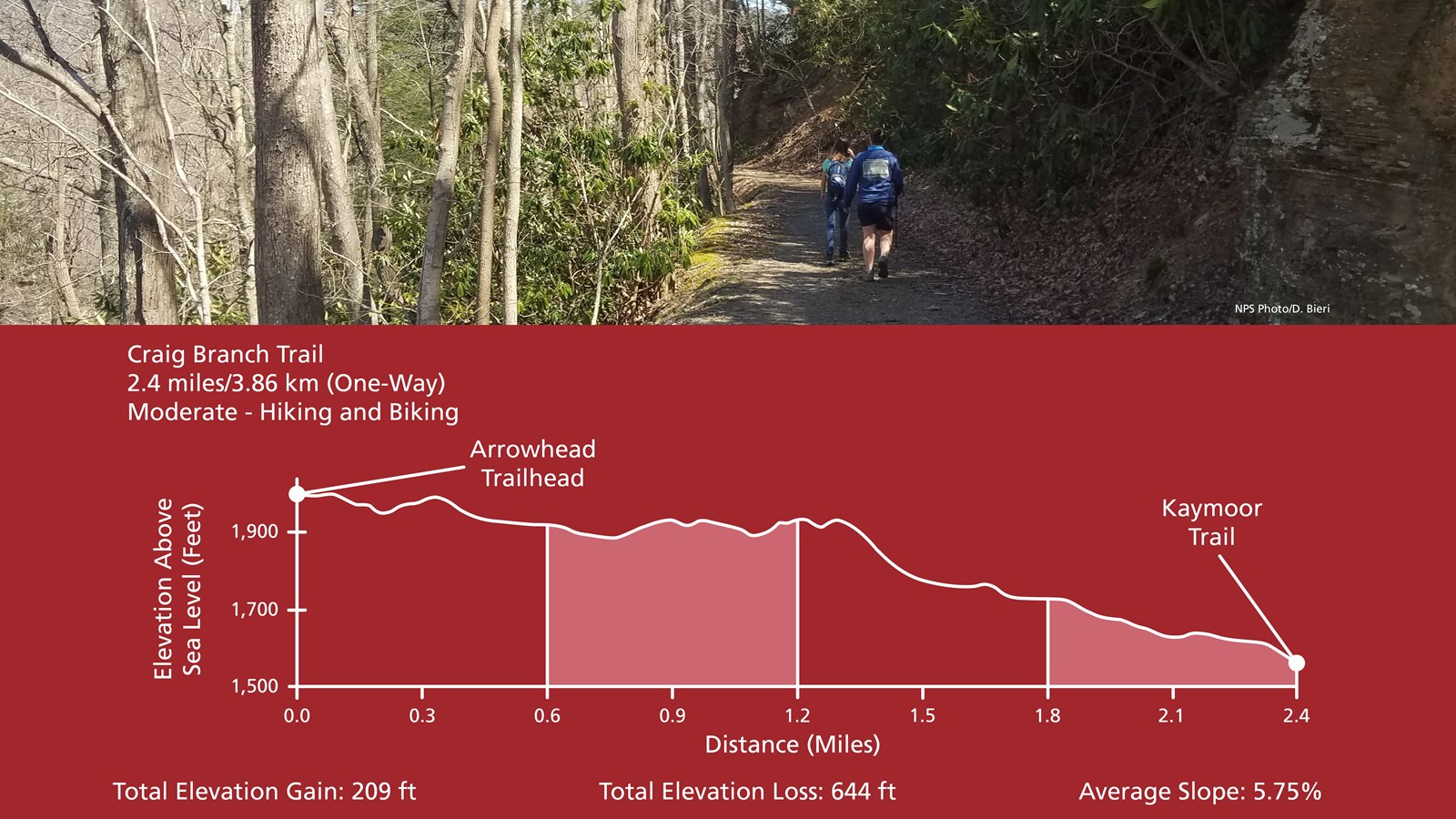 Labeled (10) on the Fayetteville - Lansing Area Trails map

(Formerly part of the Kaymoor-Cunard Trail)
Length
2.4 miles/3.86 km (One-way)
Difficulty
Moderate
Trail type
Hiking and biking
Total Elevation Gain
209 ft
Total Elevation Loss
644 ft
Average Slope
5.75%
Trail Description
This forest trail offers views of the river and gorge, plus it connects to the Kaymoor Trail, offering access to the historic Kaymoor coal mine site. There are several steep sections on this gravel trail (administrative road). Several Arrowhead Trails (Adena, Clovis, and Dalton) junction off this trail near the trailhead parking area.
To get to the trailhead
From US 19, follow WV 16 south through Fayetteville. Take a left on Gatewood Road (park signs indicates Kaymoor and Cunard). Follow Gatewood Road 2.0 miles, and turn left at the Kaymoor sign (Kaymoor No. 1 Road). Follow this road about one mile to the "T" intersection; turn right. Trailhead parking is 0.25 miles on the right.
Last updated: July 13, 2022