Visitor Centers
During summer months, visitors are encouraged to stop at or call one of the park's two visitor centers to obtain information on camping and other recreational opportunities within Pictured Rocks National Lakeshore, road and trail conditions, weather, and safety. The centers also maintain schedules of interpretive activities presented by park rangers.

Note: Visitor centers may close for lunch breaks.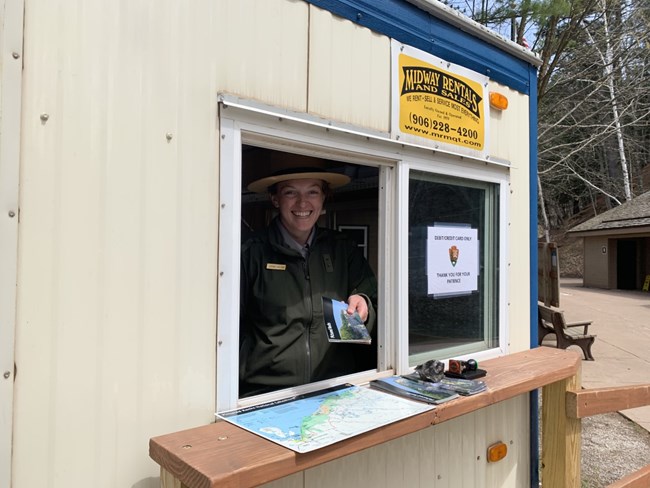 Munising Falls Visitor Contact Station
1505 Sand Point Road, Munising

A temporary replacement while the Munising Falls Visitor Center is undergoing renovations. Purchase park passes & get maps. This contact station is cashless.
Hours:
7 days a week, 9 AM to 5 PM.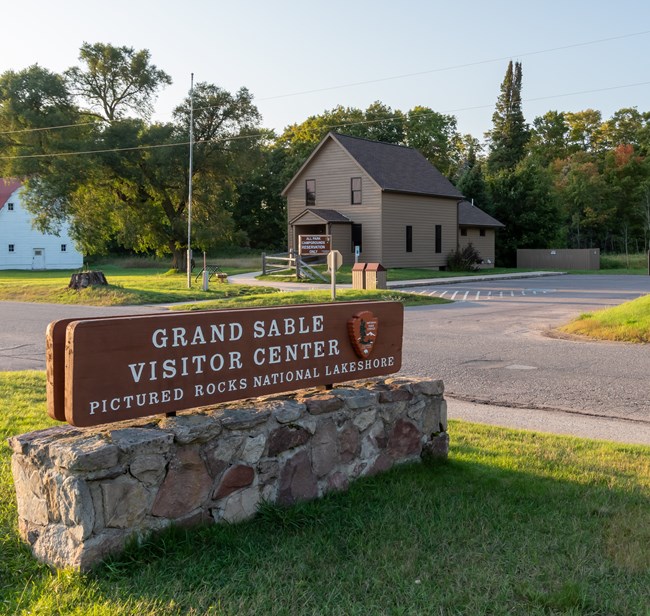 Grand Sable Visitor Center
Phone: (906) 494-2660
E21090 County Road H-58 (Two miles west of Grand Marais, Michigan)
Nestled at the foot of the Grand Sable Dunes, the Grand Sable Visitor Center is located on the east side of Pictured Rocks National Lakeshore, with access to the North Country National Scenic Trail. The visitor center includes restrooms, exhibits, and an America's National Parks™ sales outlet.
Hours:
Currently closed. (Open during summer, Wed - Sat, 9am to 5pm. Please note, hours and dates can change depending on available summer staff. Closed the rest of the year.)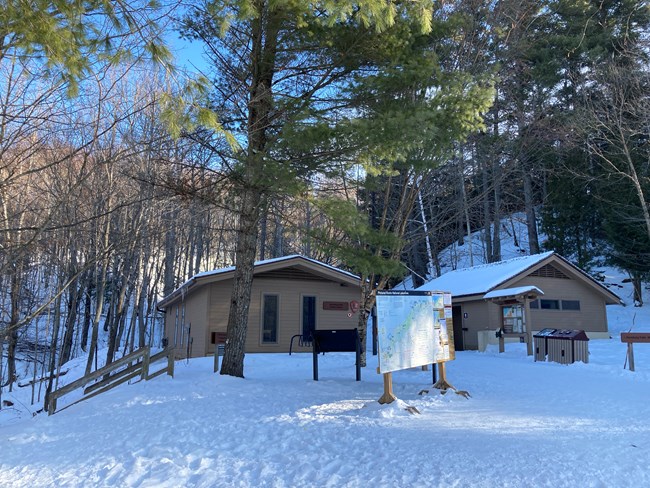 Munising Falls Visitor Center
Currently closed for renovation until further notice.
Phone: (906) 387-3700
1505 Sand Point Road, Munising
The main visitor center on the park's western end.

Visitor center has exhibits, restrooms, and an America's National Parks™ sales outlet (books, t-shirts, etc.). Visit Munising Falls via a paved trail. Access the western park segment of the North Country National Scenic Trail at this location. (National Park passes are available at this visitor center only.)


Last updated: May 25, 2023