News Release
Proposed Drive-in Camping Fee Increase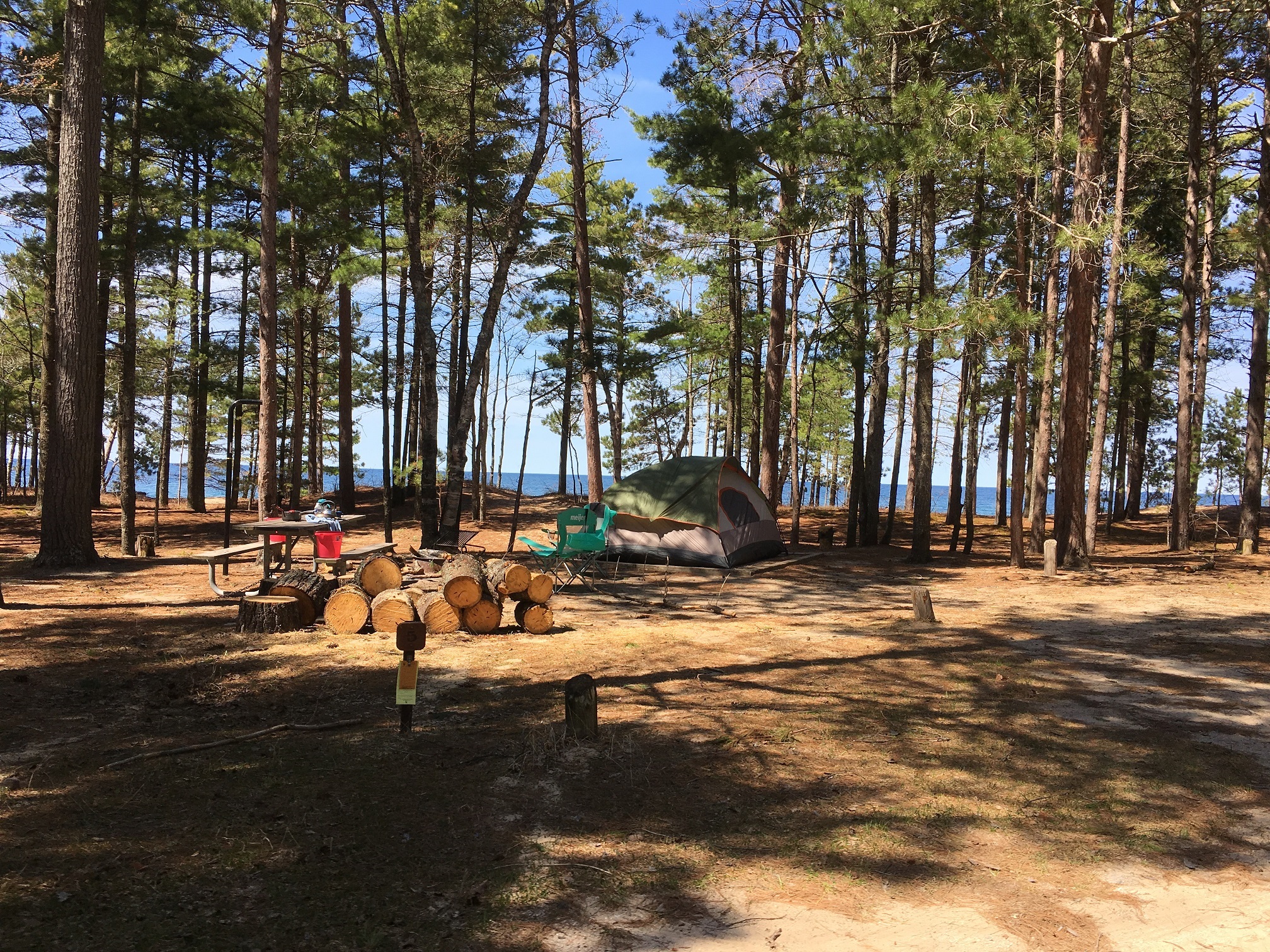 News Release Date:
July 17, 2018
Contact: Dave Horne, 906-387-2607 x1202
Pictured Rocks National Lakeshore is requesting public comment on a proposal to increase fees for drive-in campgrounds beginning May 15, 2019. Current fees for the three campgrounds (Little Beaver, Twelvemile Beach, and Hurricane River) are $14.00 per night, and $16.00 per night for lakeside sites at Twelvemile Beach. The proposed increase will make the camping fee $20.00 per night for all sites. Holders of the America the Beautiful Access and Senior Lifetime passes would continue to receive 50% off the per night campground fee.
Campsite revenue is used to support projects that improve visitor experiences including maintaining and improving campground facilities, hiking trails, visitor centers, as well as funding seasonal work positions.
If you would like to comment on the proposed campground fee increase, please provide your comments online by August 17, 2018 at
http://parkplanning.nps.gov/pirofee
or by email piro_campgroundcomment@nps.gov.
In addition, Pictured Rocks National Lakeshore plans to make its campsites available for reservations beginning 2019. The demand for campsites in the National Lakeshore has increased considerably over the last five years. During the busy summer months, the campgrounds usually fill up each day by mid-morning. Because of the existing first come, first serve system, and the distances that many visitors travel, potential campers arrive late at night in search of a place to camp, or very early in the morning waiting for campers to leave. This has created traffic problems, illegal camping with associated safety hazards and resource damage, and ruined some visitors experiences.
To improve the overall camping experience, in 2019, all campsites will be available for reservation through Recreation.gov (
https://www.recreation.gov/
) for arrivals dates of May 15 through October 15 each year.
Last updated: July 17, 2018