News Release
Miners Beach Temporary Parking Closure and North Country National Scenic Trail Reroute for Summer of 2023
Date:
May 3, 2023
Contact:
Zachary Gostlin
, 906-202-4031
Munising, MICHIGAN — The Miners Beach area will undergo temporary closures and rerouting of the North Country National Scenic Trail at Miners Beach starting May 8th, 2023. This is to replace the stair structure and repair part of the trail that was destroyed by a large storm late last Fall. 
Beachgoers, hikers, and vehicles will still have access to the beach, and signs will be placed to mark the reroute and temporary closures.
The eastern parking area of Miners Beach will be closed to non-commercial vehicles, while the west parking area will be open to hikers and beachgoers. Visitors at the west end of the beach will be able to access Lake Superior by way of a smaller stair structure near Miners River. 
Approximately 1 mile of the North Country Trail from Miners Beach west to the eastern portion of the beach will be rerouted to prevent hikers and beachgoers from traveling though the construction zone. Hikers traveling through the area will reconnect with the North Country Trail on either end of the beach.
The beach itself will remain open. Check the park website for reopening and the latest updates on Miners Beach. 
For more information about Pictured Rocks National Lakeshore, visit www.nps.gov/piro or on Facebook @PicturedRocksNL and Instagram @picturedrocksnps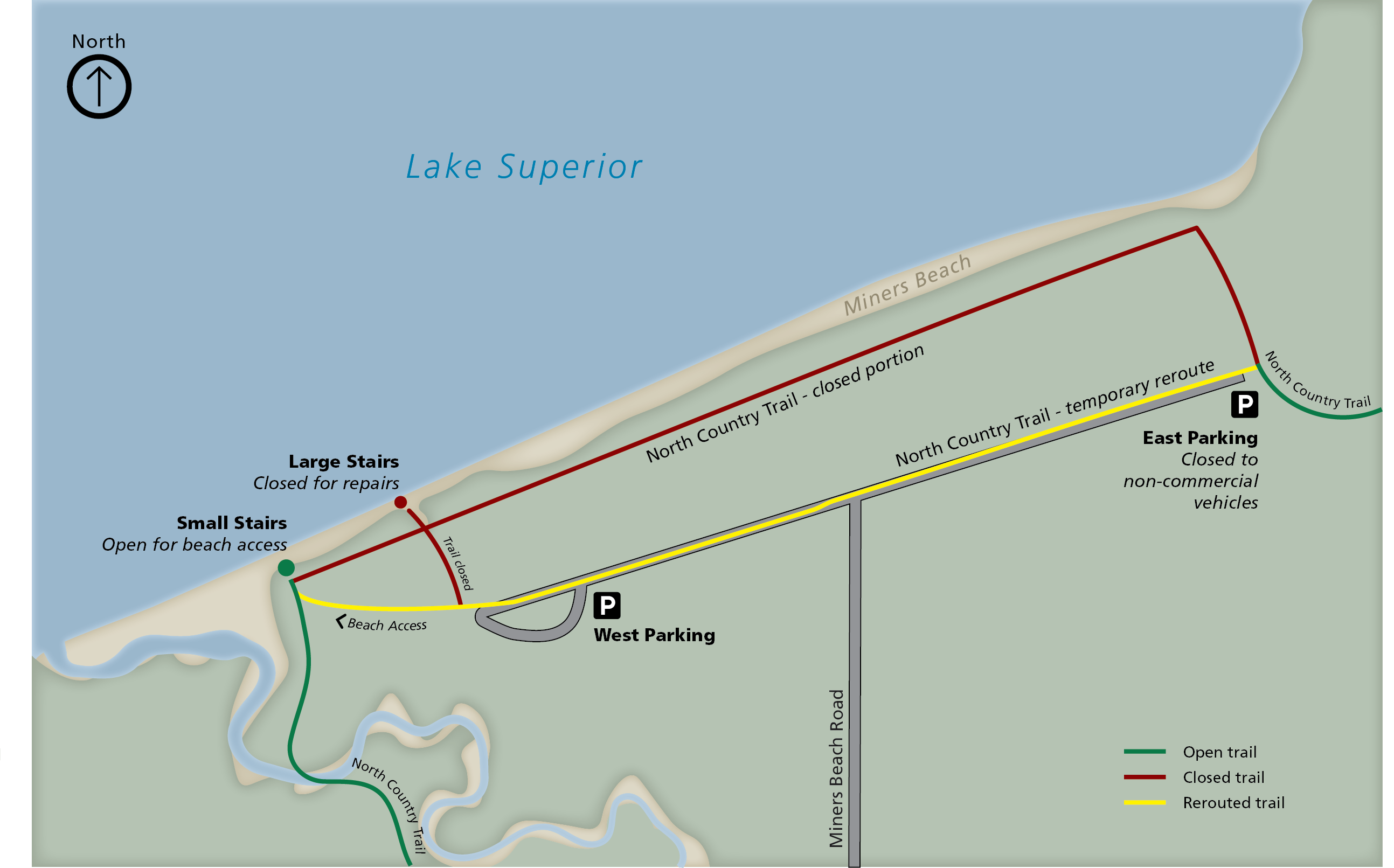 Last updated: August 29, 2023