Goods & Services
There are two bookstores in Petrified Forest, run by our valued cooperating association.
Our new concessionaire Ortega National Parks operates the following amenities:
Near North Entrance: A convenience store, gas station, restaurant, and gift shop
Near South Entrance: A gift shop with limited snack options
Hours vary seasonally for these locations; call (928) 524-3756 for further information.

In the nearby community Holbrook, AZ, there are lodgings, restaurants, fast food, a theatre, doctors, museum, gas stations, garages, shops, and campgrounds.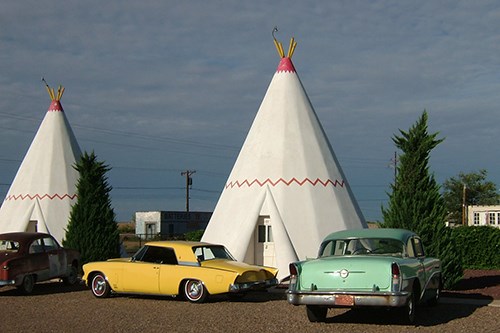 AREA INFORMATION
Official Arizona Travel Guide

City of Holbrook

Winslow Chamber of Commerce

Gallup Chamber of Commerce
Last updated: June 3, 2023