---
MENU
---
---
---
---
---

Confinement and Ethnicity:

An Overview of World War II
Japanese American Relocation Sites

by J. Burton, M. Farrell, F. Lord, and R. Lord

---

Chapter 17 (continued)
Department of Justice and U.S. Army Facilities
Department of Justice Internment Camps
Kenedy, Texas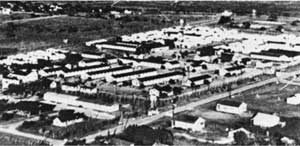 Figure 17.15. Kenedy Alien Internment Camp.
(from Walls 1987)

The Kenedy Internment Camp originally was a Civilian Conservation Corps (CCC) camp. The adjacent town of Kenedy made a vigorous lobbying effort to bring the internment camp to Kenedy after the CCC camp was disbanded. For the internment camp, over 200 additional buildings, watchtowers, and a 10-foot-high fence were constructed on the 22-acre site (Figure 17.15). Administrative offices were across a road from the camp proper. A 32-acre vegetable farm nearby was worked by Japanese internees. German internees ran a slaughterhouse.

The first internees arrived in April 1942. These prisoners, 464 Germans, 156 Japanese, and 14 Italians, had been living in Latin America. The U.S. Government had convinced the countries of Latin America to send these people, who had retained their original citizenship, to the U.S. so they could be exchanged for Allied prisoners held by Japan. By 1943 there were about 2,000 internees at the camp. The 705 of Japanese ancestry included some long-term residents of the U.S. The internees were transferred to other facilities and the Kenedy facility was used to house German POWs in September 1944. After July 1945, Kenedy housed several hundred Japanese POWs, including the first Japanese prisoner captured in the war (from a midget submarine at Pearl Harbor).
| | |
| --- | --- |
| Figure 17.16. Residential neighborhood at the site of the Kenedy Internment Camp. | Figure 17.17. Concrete pillars at the site of the Kenedy Internment Camp. |
The internment camp is mentioned on the town of Kenedy's historical marker, located downtown. The Kenedy Chamber of Commerce provides directions to the site, which is now a residential area (Figure 17.16). The local library has "POW camp" file which consists mostly of newsletters in German by a POW group and local newspaper articles about the camp. They also have a report by a local high school student on the town's history that includes information on the camp. The report indicates that not much remains of the camp except a fountain built by the Japanese civilian internees, now in a residential backyard (Garcia 1991). Next door to the property with the fountain there is some concrete rubble used for a retaining wall that may have been recycled from camp building foundations. Along the main road on the south side of the current residential area there are two short concrete pillars which are also probably from the camp (Figure 17.17). Located on either side of a road on two different properties, they likely marked the south entrance to the camp administrative area.
Continued