---
MENU
---
---
---
---
---

Confinement and Ethnicity:

An Overview of World War II
Japanese American Relocation Sites

by J. Burton, M. Farrell, F. Lord, and R. Lord

---

Chapter 17 (continued)
Department of Justice and U.S. Army Facilities
Department of Justice Internment Camps
Kooskia, Idaho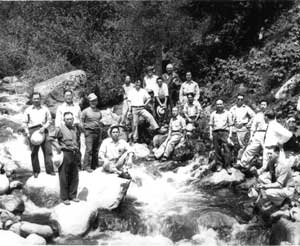 Figure 17.18. Caucasian staff and Japanese American internees take a break at the Kooskia Work Camp.
(from Wegars 1999b)

The Kooskia facility was a highway construction camp in a remote area of north-central Idaho near the small hamlet of Lowell, 40 miles east of the town of Kooskia. The work camp was located at an old Civilian Conservation Corps (CCC) camp on the Clearwater National Forest. Although some of the internees held camp jobs, most of the all-male, paid internee crew were construction workers for the present U.S. Highway 12 (Lewis and Clark Highway) along the Lochsa River, between Lewiston, Idaho, and Lolo, Montana. A total of 256 Japanese aliens, 24 male and three female Caucasian civilian employees, and one Japanese American interpreter lived at the Kooskia camp between May 1943 and May 1945 (Figure 17.18). The internees were from Alaska, California, Colorado, Hawaii, Idaho, Kentucky, Louisiana, Minnesota, Nevada, New York, Ohio, Oregon, Texas, Utah, and Washington, and included at least 28 from Peru, two from Mexico, and two from Panama (Gardner 1981; Minidoka Irrigator 5/1/43; Wegars 1999a, 1999b).



| | |
| --- | --- |
| Figure 17.19. Site of the Kooskia Work Camp today. | Figure 17.20. Concrete slab at the site of the Kooskia Work Camp. |
The site of the Kooskia Work Camp is still within the Clearwater National Forest, near milepost 104 of U.S. Highway 12 and about 3 mile west of Apgar campground on the north side of Canyon Creek. Very little evidence remains of the former camp (Figure 17.19). There is a 20 foot by 30 foot concrete slab, a few rock features, and several leveled earthen terraces (Figures 17.20 and 17.21). However, the area is heavily wooded and lush, so vegetation may hide additional features. In addition, some of the rocks in recent campfire rings may have been "recycled" from camp features.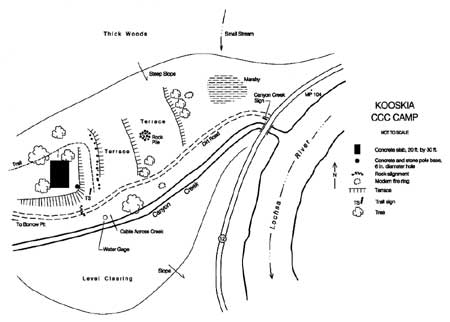 Figure 17.21. Sketch map of the Kooskia Work Camp.
(click image for larger size (~64K) )
Continued