---
MENU
---
---

Minidoka
---
---
---

Confinement and Ethnicity:

An Overview of World War II
Japanese American Relocation Sites

by J. Burton, M. Farrell, F. Lord, and R. Lord

---

Chapter 9
Minidoka Relocation Center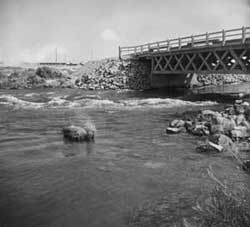 Figure 9.1. North Side Canal.
(Francis Stewart photograph, Bancroft Library, University of California, Berkeley)

The Minidoka Relocation Center was located in Jerome County, Idaho, 15 miles east of Jerome and 15 miles north of Twin Falls. The relocation center was also known as Hunt, after the official Post Office designation for the area, since there was already a town of Minidoka in Idaho, 50 miles east.

The relocation center lies within the Snake River Plain at an elevation of 4000 feet. The natural vegetation of this high desert area is dominated by sagebrush and other shrubs. Dominant geological features of the area are thin basaltic lava flows and cinder cones overlying thick rhyolite ash. The most notable topographic feature at the site is the wide meandering man-made North Side Canal (Figure 9.1). For the most part, the canal formed the southern boundary of the 33,000-acre relocation center reserve (Figure 9.2).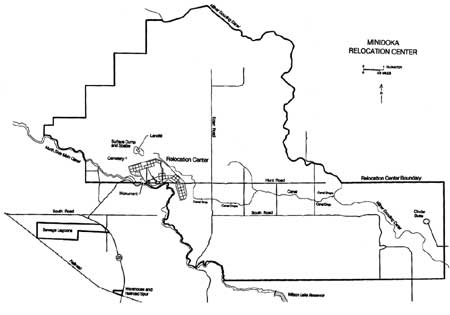 Figure 9.2. Minidoka Relocation Center.
(click image for larger size (~48K) )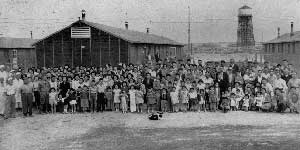 Figure 9.3. Residents of one barracks block.
(from Minidoka Interlude 1943)

Five miles of barbed wire fencing and eight watch towers surrounded the administrative and residential portions of the relocation center, which was located on 950 acres in the west-central portion of the reserve. Built by the Morrison-Knudsen Company, construction began June 5, 1942, and the relocation center was in operation from August 10, 1942 to October 28, 1945. The maximum population was 7,318; evacuees were from Oregon, Washington, and Alaska (Figure 9.3). In early 1943, all of the Bainbridge Island (Washington) residents interned at the Manzanar Relocation Center under the authority of the first Civilian Exclusion Order were moved to Minidoka. The transfer was at their own request, not only to be closer to their original home, but also because they were often at odds with their new neighbors from Terminal Island in Los Angeles.

Continued