History & Culture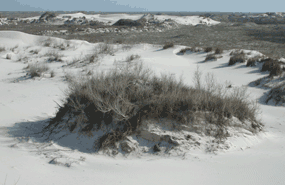 For almost its entire existence, Padre Island has remained undeveloped wilderness. Because the National Seashore endeavors to preserve Padre Island in its natural state, visiting the island is very much like stepping back into the past. With few exceptions, visitors can now see Padre Island as it has existed throughout most of its history and how it is described in the few extant descriptions by the early explorers.
Four nations have owned Padre Island at different times. The first was Spain, which owned Padre Island from its entry into the New World until the Mexican Revolution of 1820. Following the revolution, Mexico owned Padre Island from 1821 until 1836, when the newly formed Republic of Texas claimed the area between the Nueces river and the Rio Grande. Padre Island was under ownership by the Republic of Texas until its territory was acquired by the United States, following the War with Mexico of 1845-1848. Throughout these times, the island has been known by several names, with Padre Island being only the most recent. It has also been known as "la Isla Blanca" (White Island) and "Isla de los Malaguitas" (Island of the Malaquites, a band of the Karankawa people).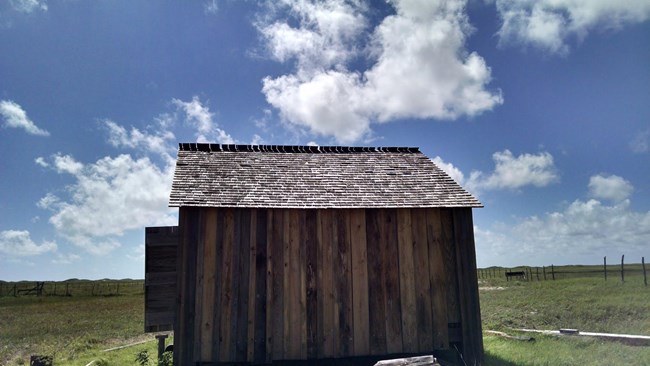 The first permanent settlement on the island was located on the island's southern tip. This area was established around 1804 by a Spanish priest, Padre Nicolas Balli, after whom the island is named. Prior to then, the only people known to have inhabited or visited the island were nomadic hunter-gatherers Native Americans, Spanish troops or ships, and the survivors of three shipwrecks on the island's shore in 1554.
From 1804 to 1970, after the National Seashore opened in 1962, the island was used almost solely for ranching. The most prominent and lasting exceptions to this have been the development of the tourism industry (including the development of the town of South Padre Island and the National Seashore) beginning in the early 1920's, and the exploitation of the island's oil and natural gas reserves, which began in the 1950's.
One of the most interesting periods of the island's history was from World War II to 1960, when a Navy bombing range existed on the northern section of the island.
References
Padre Island National Seashore Historic Resource Study by James W. Sheire, August 1971

Padre Island National Seashore Administrative History

Padre Island National Seashore Vegetative History, by Horizon Environmental Services, Inc. (June, 1989)


Last updated: October 2, 2021