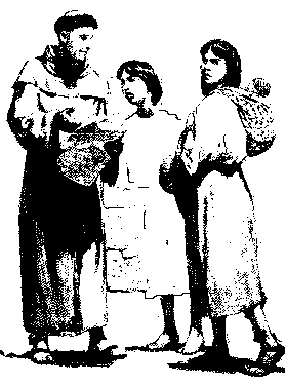 The first European settlement on the island was established around 1804, when Padre Jose Nicolas Balli founded a ranch named Santa Cruz de Buena Vista. This ranch was located about 26 miles north of the Padre Island's southernmost tip.
Nicolas Balli was born around 1768 and came from a wealthy family in the town of Reynosa, 70 miles from the mouth of the Rio Grande in what is now Mexico. His brother was the captain and chief justice of Reynosa, just as his grandfather had been. He likewise owned large tracts of land in the Rio Grande valley. Nicolas chose a different career path and decided to become a priest. He studied at the University of Salamanca, Spain, and was ordained a lay priest in 1790-91. However, his duties did not require a vow of poverty. Like his brother and grandfather, Nicolas also owned a large area of land. He apparently decided to increase his holdings, and sometime between 1800 and 1805, he applied to the Spanish crown for a land grant on the "Isla de Corpus Christi," the name the island acquired after the naming of Corpus Christi Bay in 1766. Previously, it had been known as "Isla Blanca" or "La Isla de los Malaquittas."
Padre Balli owned the island jointly with his nephew, Juan Jose Balli; Padre Balli owned the southern half of the island and Juan Jose owned the northern half. In addition to his island holdings, Padre Balli also owned large tracts of land in the Rio Grande River Valley and in the present-day border towns of Reynosa and Matamoros.