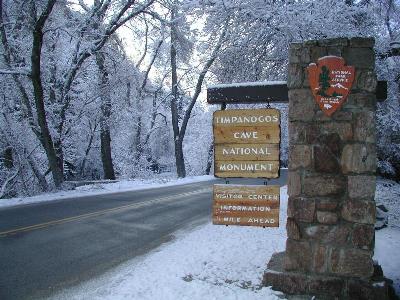 News Release Date: February 13, 2015

Contact: Investigative Services Branch, (202) 379-4761
Vandals damage historic WPA structures at Timpanogos Cave
ISB Special Agents are investigating vandalism and theft that occurred at Timpanogos Cave National Monument on the evening of Thursday, February 12.
Though the caves, trails and facilities of the monument were closed at the time, the involved persons cut the lock from a gate to gain access. In addition to causing such damage as broken windows and graffiti to historic structures built by WPA crews in the 1930s, the suspects also took valuable emergency response equipment from the monument.
Anyone with information related to this case is encouraged to call the toll-free ISB Tip Line at 888-653-0009. You don't have to tell us who you are, but please tell us what you know.
ISB is on the web at www.nps.gov/isb 
Home | What We Do | News | Tip Line | Jobs | Internships and Details | Contact Us