News Release
Suspect admits to Second Degree Murder in Glacier National Park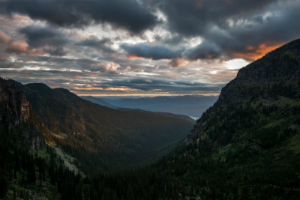 News Release Date: March 27, 2014

Contact: Investigative Services Branch, (202) 379-4761
Suspect admits to Second Degree Murder in Glacier National Park
An ISB Special Agent helped bring to successful closure the multi-agency investigation of a murder in Glacier National Park. The suspect pleaded guilty to Second Degree Murder, admitting to pushing her husband from a park cliff in July of 2013. She was sentenced to 30 years in prison.
"The lies and misdirection put in by Jordan Linn Graham crumbled and collapsed as a result of the thorough investigation conducted jointly by the FBI, Glacier National Park Service [sic], Kalispell Police Department and Flathead County Sheriff's Office," U.S. Attorney for the District of Montana Michael Cotter said. "The investigation was seamless. It was a joint operation with one single goal. Justice and to hold accountable the person responsible for Cody's death," he added.
The case is currently at the Ninth Circuit Court of Appeals; it may rule on an appeal in 2015.
ISB is on the web at www.nps.gov/isb 
Home | What We Do | News | Tip Line | Jobs | Internships and Details | Contact Us
Last updated: December 2, 2015