Date: May 22, 2015
Contact: Investigative Services Branch, (202) 379-4761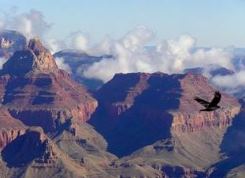 School teacher convicted of sexual misconduct with a minor at Grand Canyon
An investigation conducted by ISB Special Agents and Grand Canyon National Park law enforcement rangers concluded with a felony conviction in May of 2015.
It began in February of 2014 when agents and rangers were alerted to the possible sexual misconduct of a 27-year-old teacher against a student, both of Grand Canyon School.
The teacher, Nina W. Bryan, was indicted in October of 2014 by Coconino County on 16 counts of sexual conduct with a minor. She pleaded guilty to two counts and was sentenced in May of 2015 to six months in jail, lifetime sex offender registration, and three years of supervised probation upon release. 
ISB is dedicated to the support of victims and witnesses of all ages. Special agents and park rangers strive to ensure all are treated with dignity and respect. More resources are available on the US Department of Justice Office for Victims of Crime website. 
ISB is on the web at www.nps.gov/isb 
Home | What We Do | News | Tip Line | Jobs | Internships and Details | Contact Us