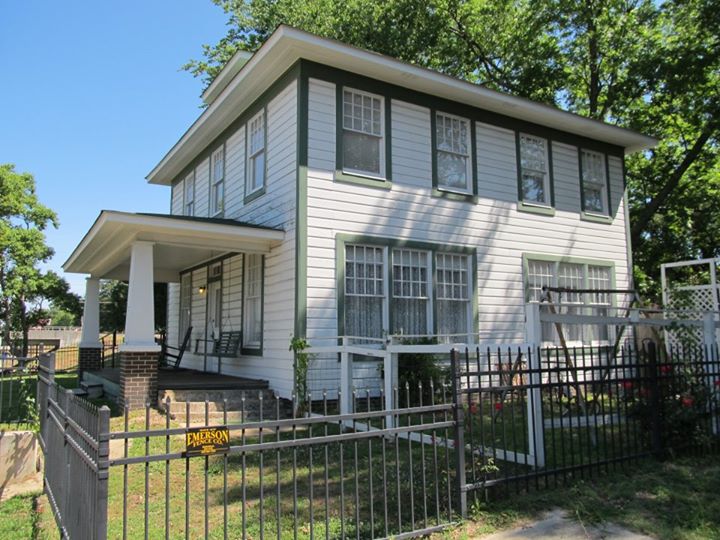 News Release Date: December 29, 2015

Contact: NPS Investigative Services Branch (ISB), (202) 379-4761
Together with the Bureau of Alcohol, Tobacco, Firearms and Explosives (ATF) New Orleans Field Division and the Federal Bureau of Investigation (FBI), special agents with the NPS Investigative Services Branch are investigating an early-morning fire set on Christmas Day to the structure of the childhood home of former U.S. President Bill Clinton. The fire has been ruled arson.
The combined reward for information leading to the arrest and conviction of the person(s) responsible for this fire totals up to $7,500 -- $5,000 from ATF and $2,500 from the National Park Service. 


A passing motorist reported the fire to the local authorities at about 3:20 a.m. on December 25. ATF special agent certified fire investigators are bringing their expertise to this investigation.
"The National Park Service appreciates the assistance from the ATF, Arkansas State Troopers, Hope Police Department and the local community in locating the person(s) responsible for this fire," said President William Jefferson Clinton Birthplace Home Superintendent, Tarona Armstrong. "We're working hard to repair the damages so we can preserve this national historic site for future generations."
First responders alerted investigators to the smell of accelerants on scene; the structure had also been vandalized.
"Fires are serious, potentially harmful or deadly to the community and those firefighters who respond to them," said ATF New Orleans Special Agent in Charge Constance Hester. "Arson is a crime of violence, and this fire was intentionally set. ATF and our law enforcement partners are asking for the public's help in solving this crime."
If you have information about this fire, please call the ATF Hotline at 1-888-ATF-FIRE (1-888-283-3473). You may also call the ISB Tip Line at 888-653-0009. You don't have to tell us who you are, but please tell us what you know.
ISB is on the web at www.nps.gov/isb 
Home | What We Do | News | Tip Line | Jobs | Internships and Details | Contact Us