Date: February 8, 2015
Contact: Investigative Services Branch, (202) 379-4761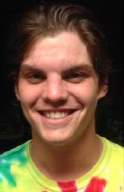 Missing person investigation remains open at Grand Canyon
Special Agents with the Investigative Services Branch continue to aid the search for a missing person inGrand Canyon National Park.
Drake Kramer was last seen on February 1 near the Bright Angel Lodge, where he had spent the previous night. His car was found in the parking lot of the lodge. His family became concerned for his well-being afterthey received text messagesfrom the 21-year-old student.
More than 40 NPS personnel walked miles along the South Rim, worked with search dog teams, traversed the edges of canyon walls, rappelled into the canyon, and flew aerial reconnaissance missions in the park's helicopter since the man was reported missing on February 2.
Investigators are following every leadbut with no additional clues to guide them in the extensive search area between Hermit's Rest and Grandview Point, the search continues in a limited mode.
Kramer is 5'07" tall, weighs 140 pounds, and has brown hair and blue eyes. He was last seen wearing blue jeans and an olive-green sweatshirt.
We encourageanyone who may have information about Kramer's whereaboutsto call ourtoll-freeTip Line at888-653-0009.
ISB is on the web at www.nps.gov/isb 
Home What We DoNewsTip LineJobsInternships and DetailsContact Us