News Release
Investigation underway to catch thieves in Delaware Water Gap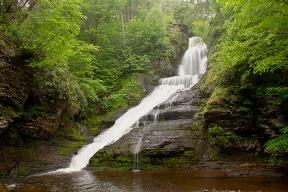 News Release Date: June 3, 2015

Contact: Investigative Services Branch, (202) 379-4761
Investigation underway to catch thieves in Delaware Water Gap
A Special Agent with the Investigative Services Branch is helping track down those responsible for a series of "car-clouts," or auto burglaries, at Delaware Water Gap National Recreation Area.
Thieves took valuables from vehicles parked at trailheads and picnic areas, gaining access by forcing down partially-opened windows or smashing them outright.
The park's superintendent cautioned visitors in June to be extra vigilant to prevent this crime of opportunity from happening to them. Simply keeping valuables out of sight - or not leaving them in unattended vehicles - goes a long way to prevent theft.
Park rangers increased patrols while the ISB Special Agent followed leads in the investigation, working with officers of the New Jersey State Police, New Jersey State Park Police, and the Pennsylvania State Police.
Report suspicious activity or tell investigators if you have information that could help -- call our toll-free Tip Line at 888-653-0009. Remember, you don't have to tell us who you are, but please tell us what you know.
ISB is on the web at www.nps.gov/isb 
Home | What We Do | News | Tip Line | Jobs | Internships and Details | Contact Us
Last updated: December 1, 2015