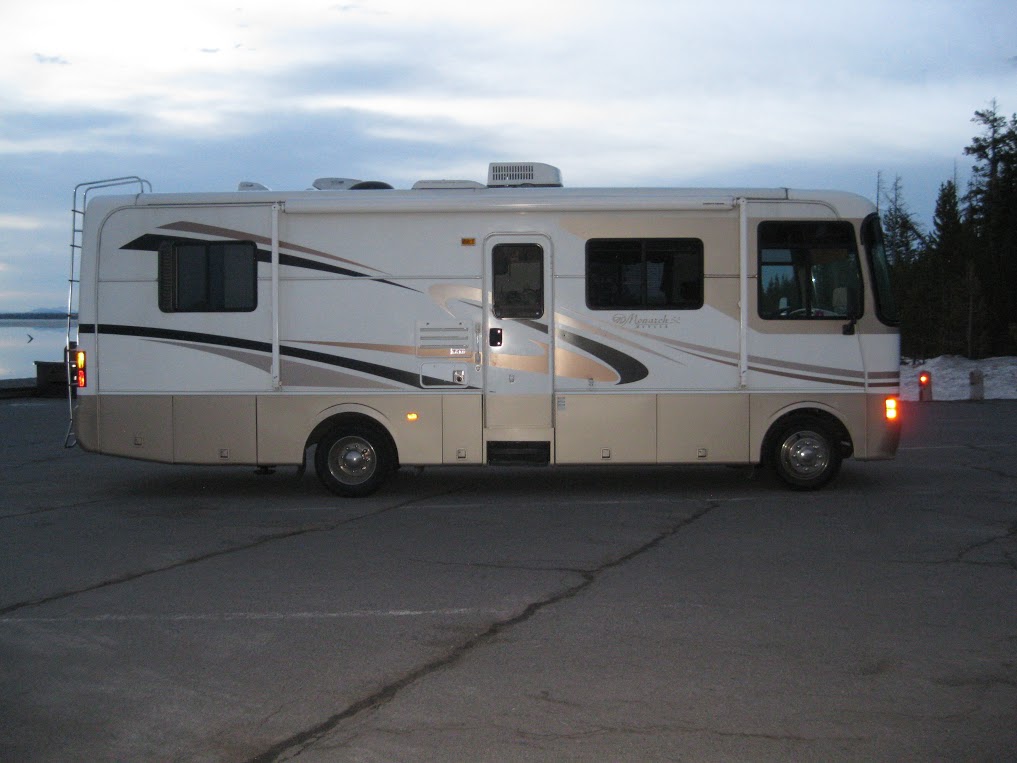 News Release Date: November 7, 2014

Contact: Investigative Services Branch, (202) 379-4761
Drug trafficker caught in Yellowstone
In May of 2014, Park Rangers in Yellowstone National Park observed a 2003 Monarch Monaco RV parked at Grants Village - an area closed to camping - after dark and with its lights on and generator running.
While contacting the driver, Daphne Watkins, rangers smelled marijuana. Watkins told the rangers she and a friend had smoked before dinner and handed a small amount of drugs and paraphernalia to the rangers.
When asked if she had more in her possession, Watkins stated she was trafficking approximately 289 pounds of marijuana in the RV.
ISB Special Agents assisted with the investigation, during which Watkins admitted to making several drug runs between California and West Virginia over the previous four years.
Watkins reached a plea agreement with US District Judge Scott Skavdahl in November of 2014. Watkins admitted to possession with intent to distribute 118kg of marijuana, and aiding and abetting. She was ordered to forfeit the RV and $3,500 cash found inside, and to serve 60 months in prison followed by four years of supervised release.
ISB is on the web at www.nps.gov/isb 
Home | What We Do | News | Tip Line | Jobs | Internships and Details | Contact Us