News Release
American Heroes Celebrated in National Parks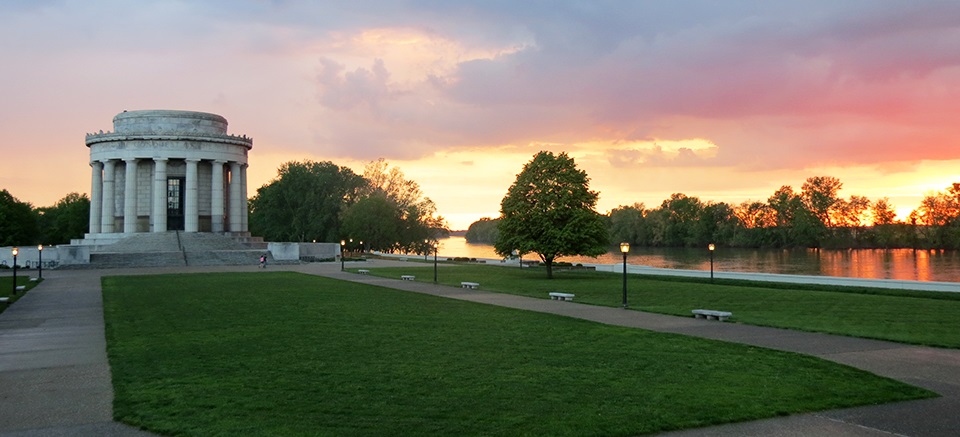 News Release Date: July 28, 2017

Contact: Allison Garcia, 202-208-6843
WASHINGTON – To honor and understand the lives of many of America's greatest heroes, all it takes is a trip to a national park. A number of National Park Service sites honor influential people who made a difference and helped shape the American experience.   
"America has been the home of many great heroes, and many national parks commemorate their lives and legacies," said Acting National Park Service Director Michael T. Reynolds. "Preserving the homes and works of these great Americans brings their stories from the history books to life."  
Our national parks preserve the stories of many men and women who helped make our nation great. Following are eight parks that capture the spirit of some of America's heroes.
View photos of each of these American heroes
.  
Abraham Lincoln Birthplace National Historical Park
America's 16th president held our nation together during a time of aggressive division. He was a beacon of light and hope as he lead the Union through America's bloodiest war. The victory of the Union in the Civil War and the messages of abolition that Abraham Lincoln's speeches demanded paved the way to the end of slavery in the United States. The country's first memorial to Lincoln stands in his hometown in rural Kentucky.  
Charles Young Buffalo Soldiers National Monument
This site honors Colonel Charles Young whose achievements throughout life broke ground in a segregated society. This soldier, diplomat, and civil rights leader overcame stifling inequality to become a leader in his time and a role model for future generations. He was one of the first African Americans to graduate from the U.S. Military Academy at West Point. His subsequent work as an officer with the Buffalo Soldiers led him to become the first African American superintendent of a national park during a time when the military oversaw some national parks.  
George Rogers Clark National Historical Park
George Rogers Clark was a force to be reckoned with during the American Revolution. As the highest ranking American military officer in the northwestern frontier and a man gifted with remarkable military insight, he was able to weaken British influence in the area and win battles during critical points of the war.  
George Washington Carver National Monument
George Washington Carver had a lasting impact on American society as a botanist, inventor, educator, and humanitarian. He encouraged poor farmers to grow alternative crops as a food source and use agriculture to improve their quality of life. He is specifically remembered for popularizing new, practical recipes for peanuts. This site contains the birthplace and childhood home of a man who was able to implement change during a time of racial polarization.  
Harriet Tubman National Historical Park
Harriet Tubman is the Underground Railroad's best known conductor. She dedicated her life to the pursuit of freedom for herself and others. Before the Civil War she repeatedly risked her life to guide nearly 70 enslaved people north to new lives of freedom. This park preserves where Harriet Tubman lived and worked from 1861 to her death in 1913.  
Lewis and Clark National Historical Park
The Lewis and Clark Expedition was the first government exploration of the western region of the United States. Captain Meriwether Lewis and Second Lieutenant William Clark were sent on a mission by President Thomas Jefferson to find a route to the Pacific Ocean and study the land acquired in the Louisiana Purchase. This site provides insight to their travels, in particular their 1805-1806 winter encampment at Fort Clatsop.  
Maggie L Walker National Historic Site
As a bank president, newspaper editor, and fraternal leader, Maggie Lena Walker inspired pride and progress. She devoted her life to civil rights advancement, economic empowerment, and educational opportunities for Jim Crow-era African Americans and women. Today, her home is a tribute to her enduring legacy in American society.  
Theodore Roosevelt National Park
When Theodore Roosevelt went to Dakota Territory to hunt bison in 1883, he was a skinny, young, spectacled New Yorker. His adventures in this beautifully remote and unfamiliar landscape forever altered his perspective. The rugged landscape and abundant wildlife he found in North Dakota helped to shape a conservation policy that would one day help lead to the creation of the National Park Service.    
About the National Park Service. More than 20,000 National Park Service employees care for America's 417 national parks and work with communities across the nation to help preserve local history and create close-to-home recreational opportunities. Visit us at
www.nps.gov
, on Facebook
www.facebook.com/nationalparkservice
, Twitter
www.twitter.com/natlparkservice
, and YouTube
www.youtube.com/nationalparkservice
.
Last updated: July 28, 2017