Wilderness Backpacking Reservations
Permits are required for all overnight stays Olympic National Park wilderness/backcountry year-round.
All Wilderness backpacking permits must be obtained in advance. As of 2021, there are no longer self-registration or trailhead permits available.

All permits are created through

Recreation.gov

via the Olympic National Park Wilderness Permit page. If you are having trouble booking a trip online yourself, contact the Wilderness Information Center for assistance

at (360) 565-3100 between the hours of 9 AM and 4 PM PST.
Permit reservations for the summer season (May 15th through October 15th) will be released on April 15th, at 7:00 AM PST. Some quota areas, such as the Sol Duc / Seven Lakes Basin, have a narrower season based upon snow conditions. If you are attempting to book early season dates that are not available online, please contact the Wilderness Information Center at (360) 565 3100.
Some areas operate on a quota basis, such as Sol Duc / Seven Lakes Basin, Grand Valley, Royal Lake, the Cape Alava / Sand Point area, and others. Consult the Olympic Wilderness Trip Planner Map to determine which sites are quota sites. These will be color coded red/yellow.

Camp area availability is updated real time on

Recreation.gov

, and no sites are held as same-day walk-ups.

Reserved permits are issued by staff 5-7 days before the start of your trip. Once the permit has been issued, you will be able to log in to your account and print the permit yourself.

If the reservation is made less than a week in advance, permits are typically issued within the business hours of the same day or the following morning. If you need a permit before then, visit a Wilderness Information Center or contact us at 360-565-3100. See our

Wilderness Information Center

page for current hours.

Please note: bear canisters are required in many Wilderness camp areas. Bear canisters are available for loan on a first-come, first-served basis to anyone with a backpacking permit.
For current wilderness conditions, visit the trail conditions page.
Remember Leave No Trace ethics to help protect the park and keep the backcountry pristine.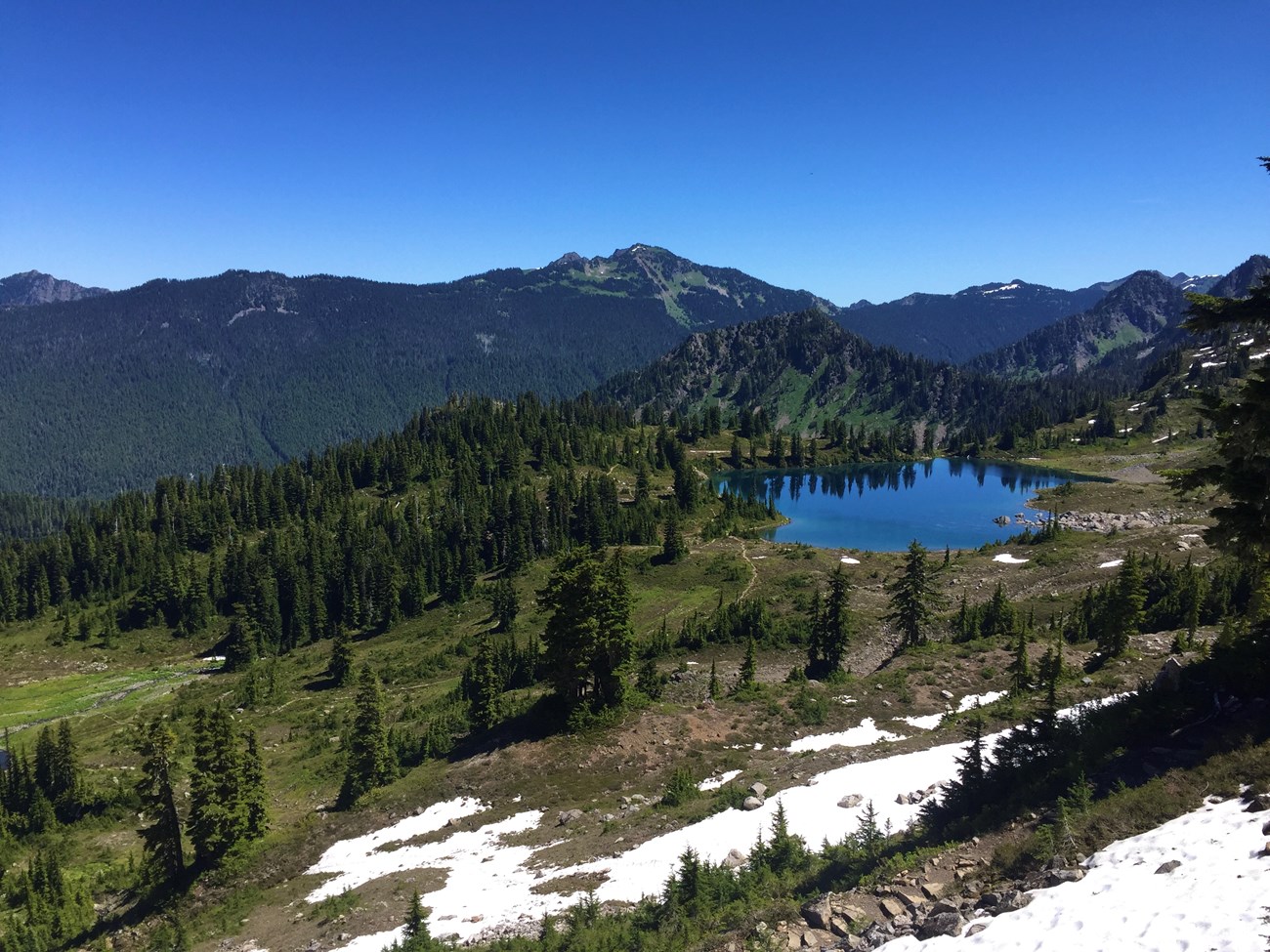 Last updated: November 17, 2023