Flapjack Lakes Trail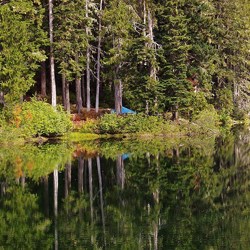 Notices
Description
Trail Conditions
Camping Information
Special Concerns
Safety

General Location: 16 miles northwest of Hoodsport, WA in Staircase area.
Trailhead: Staircase Trailhead
Description
Ecosystem type: Montane forest, subalpine lake basin
Trail tread types: Well-maintained
General elevation trend: Moderate
River crossings: None
Unique features: Flapjack Lakes lay side by side just below tree line at the base of the Sawtooth Range. Wildflowers.
Level of difficulty: Moderate
Distance: 7.5 miles
Elevation change: 785 feet to 3,900 feet
Best Season: Late June through September
Camping Information
Food Storage Method: Community bear wires are available at Flapjack Lakes. When camping above Flapjack Lakes and in the Black & White Lakes area,

bear canisters

are strongly recommended due to lack of good trees for hanging food.

Campsite Locations: Flapjack lakes
Toilet Facilities: There are vault toilets at Flapjack Lakes. Please do not urinate in the vaults as they have to be flown out each year. Urinate on rocks or bare ground to keep deer from pulling up vegetation. In other areas, bury waste 6-8" deep and 200 feet from campsites and water sources. Pack out your toilet paper.
Water Source: Flapjack Lakes and various streams below. Always boil, filter, or chemically treat your drinking water to prevent Giardia.
Stock: Stock are prohibited on Flapjack Lakes Trail.
Special Concerns
Leave No Trace: Practice Leave No Trace guidelines during your stay to protect vegetation and other park resources. Camp in designated sites only at Flapjack Lakes.
Campfires: To protect sensitive vegetation, campfires are prohibited at Flapjack Lakes and other areas above 3,500 feet.
Respect Wildlife: To protect bears and other wildlife,

all food, garbage, and scented items must be secured from all wildlife 24 hours a day.
Safety
Snow hazards may exist October through June. Check current conditions.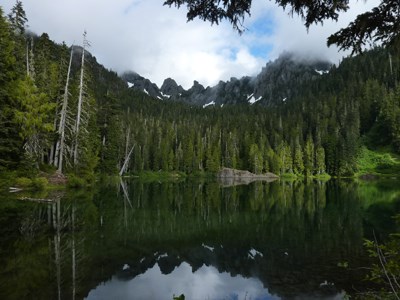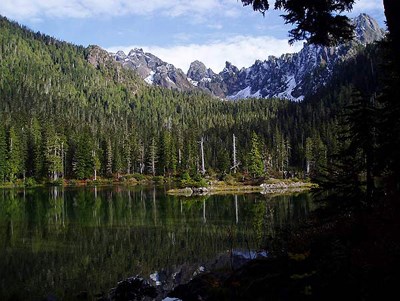 Last updated: October 21, 2022