Bicycling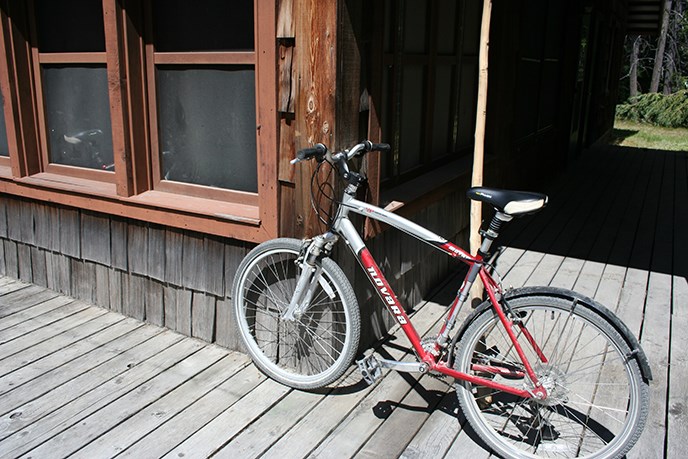 Bicycling in North Cascades is exciting and challenging. Riding conditions vary from leisurely and quiet in the lower Stehekin Valley to the steep and sometimes heavily trafficked climbs out of the Skagit River gorge on Highway 20.
Bicycles are permitted on all roads open to public automobiles. They are not permitted on trails. Cyclists should be prepared to experience variable weather and carry the tools necessary to make roadside repairs.
Cycling Routes
North Cascades Highway (State Route 20)
Other bicycling opportunities can be found in the Skagit River valley to the west of the park and the Methow River valley to the east.
Stay Safe
Before you begin your ride, ensure your bike is in good working condition and you have enough food and water for the ride. Services inside the park are very limited. The North Cascades Highway (State Route 20), in particular, is very remote. Cyclists on this highway should be self sufficient.
In Washington, bicyclists have the same rights and responsibilities on the road as automobiles (Washington State Bicycle Laws). For night bicycle riding, a white front light (not a reflector) visible for 500 feet and a red rear reflector are required. A red rear light may be used in addition to the required reflector. Clothing should be reflective and/or brightly colored to increase your visibility to motorists. State Route 20 through Ross Lake National Recreation Area has significant sections with little shoulder and limited sight lines.
Be prepared for cold and hot weather conditions at any time of the year. Rain gear and warm layers, including water-resistant gloves and socks, will keep your body temperature stable in case of damp conditions. Long sleeved shirts, sunscreen, and sunglasses will help protect you from intense mountain sun. Remember to carry extra bike tubes, a patch kit, and a tire pump for on-road repairs.
Bicycle Campsites
There are two bicycle campground sites, one at Newhalem Creek Campground site A3 and one at Colonial Creek south site 115. The sites are non-reservable, walk-up (first-come, first-served) sites until 8 pm. If the site is unoccupied after 8 pm, campers with vehicles may occupy this site for one (1) night only. Cyclists can also find many camping options in Stehekin.

For more information visit the camping page.


Last updated: July 2, 2023