Stehekin Valley Road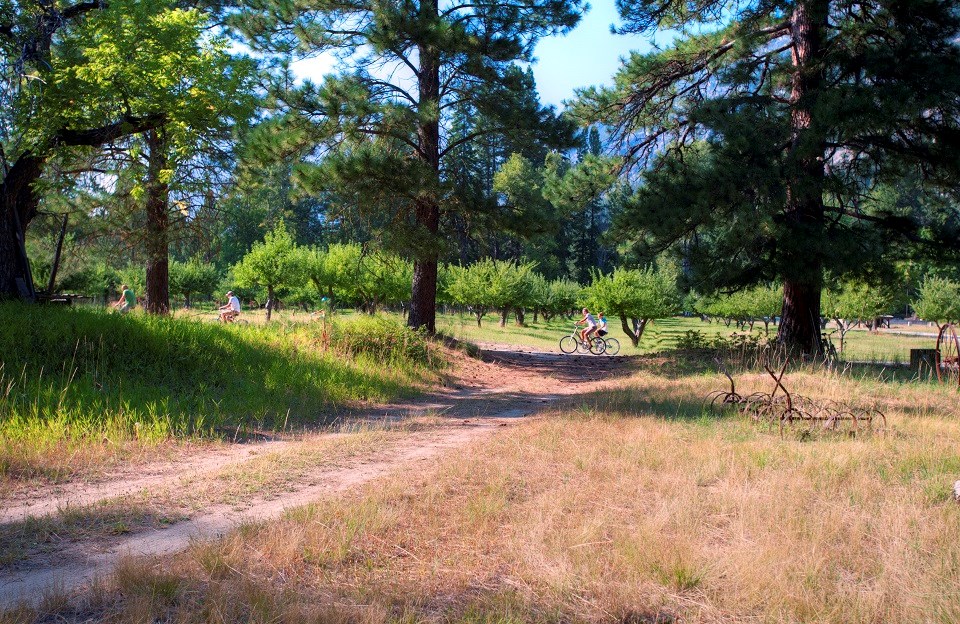 The Stehekin valley in Lake Chelan National Recreation Area is one of the most diverse and beautiful landscapes in the region. For thousands of years, people have used the valley as a trade and travel route. More recently, homesteaders and miners settled the valley and many of their descendents still make Stehekin their home.
Bicycling the Stehekin Valley Road is popular and well suited for families. You can transport bicycles on the Lady of the Lake ferries or rent them from Discovery Bikes, .25 miles from the ferry landing in Stehekin. Cyclists can also utilize the shuttle service to transport bikes up valley to High Bridge and ride the mostly downhill road back to the lower valley. Private property is scattered throughout this area, so please respect the rights of landowners.
More Information About Visiting Stehekin and Lake Chelan National Recreation Area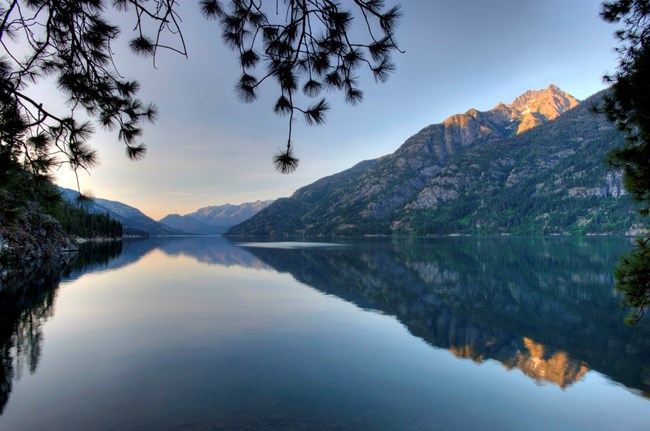 Road Description
The road begins at Stehekin Landing, adjacent to the Golden West Visitor Center. For the first mile the narrow paved road hugs the shore of Lake Chelan, one of the deepest lakes in North America, and offers stunning views of the lake and surrounding mountains. After the road leaves the lake, it begins a gentle ascent of the river valley through a variety of wildlife-rich habitats. In the lower valley, highlights include Rainbow Falls and Buckner Orchard and Homestead.
About four miles from the landing, a spur road crosses Stehekin River at Harlequin Bridge. This is a great area to watch for spawning kokanee salmon in September and October.
Up valley from Harlequin Bridge, the road becomes more challenging with a few rolling hills along the river bottom and a steady ascent to High Bridge, eleven miles from Stehekin Landing. The road leaves Lake Chelan National Recreation Area and enters North Cascades National Park at High Bridge.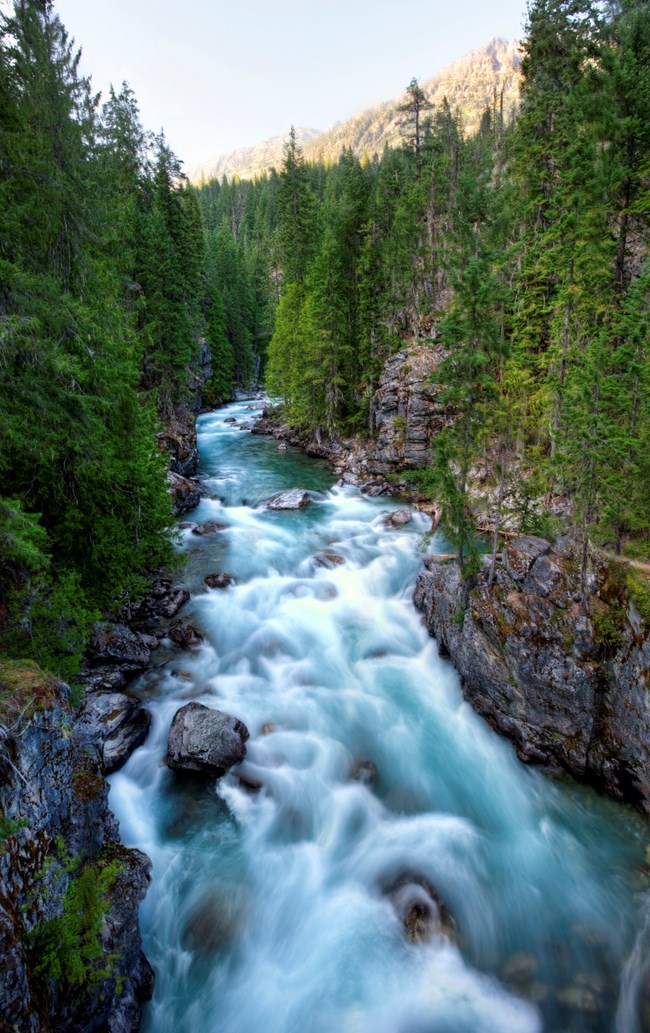 The final two miles of road, from High Bridge to the washout at Carwash Falls, is the most difficult with several short and steep climbs. It's also the least trafficked and travels through a diverse, mixed conifer forest.
Last updated: October 27, 2017