Camping in Stehekin
No roads lead into Stehekin or Lake Chelan National Recreation Area. All campgrounds require at least minimal walking to reach campsites from the public ferry docks, airstrip, and trails.

Stehekin offers camping in a range of settings, from lakeside sites to quiet roadside camps to backpacking sites. During the peak season (late May to mid-September), reservations are required for camping at Lakeview, Purple Point, and Harlequin campgrounds and must be made in advance at www.recreation.gov or by phone at 1-877-444-6777. From mid-September to late May, campgrounds are open as first-come, first-served with limited services.
All backcountry and wilderness camping in the park complex requires a backcountry permit which during the peak season should be obtained in advance before arriving in Stehekin. From October to May, use the self-permiting station located outside the Golden West Visitor Center. Popular backcountry camps in and near Stehekin Valley include High Bridge, Tumwater, Bridge Creek, and Rainbow Bridge.

Lakeside camps do not require a reservation or backcountry permit, but private boaters will need to obtain a Federal Dock permit if using one of the docks during the peak season. For more information about camps in the park complex on Lake Chelan, visit the park page on boat-in camping.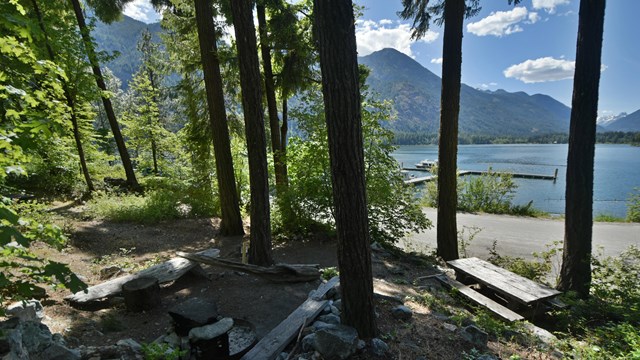 Purple Point Campground
Located near Lake Chelan, Purple Point Campground is a ten minute walk from the boat dock at Stehekin Landing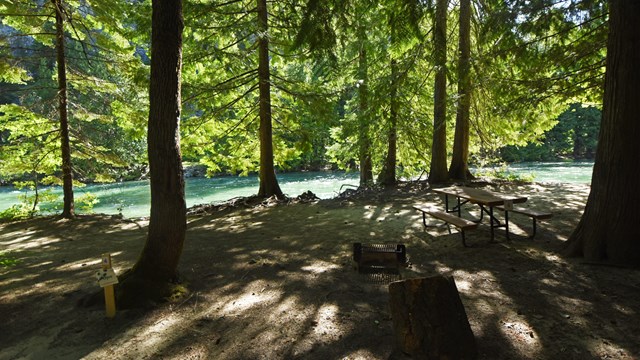 Harlequin Campground
Harlequin Campground is located on the Stehekin River in Lake Chelan National Recreation Area, 4.5 miles up the Stehekin Valley Road.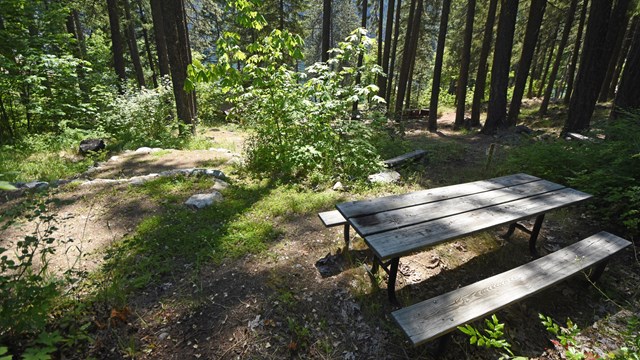 Lakeview Campground
Lakeview Campground is a five minute walk from the boat dock at Stehekin Landing.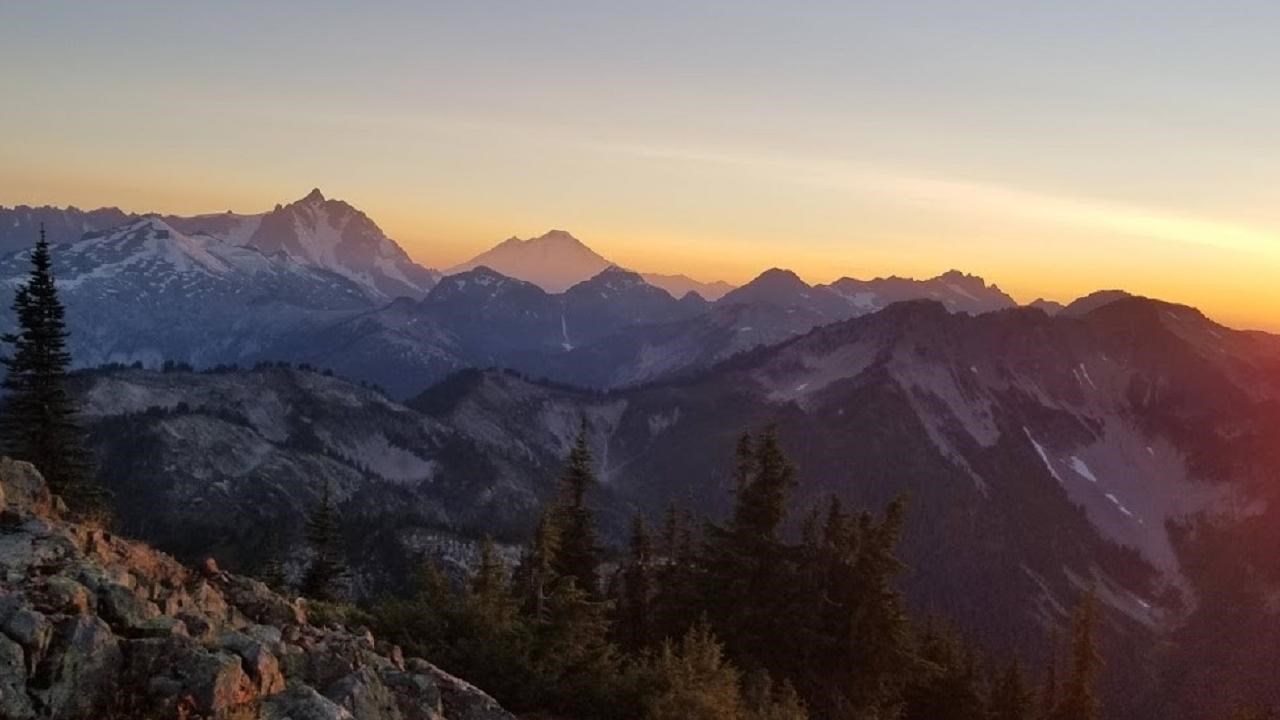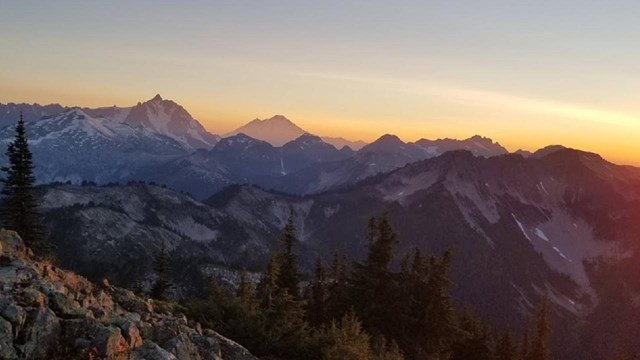 Backpacking
Learn about the many overnight backcountry options in the North Cascades.
Last updated: August 5, 2023