Climbing Conditions - Other Popular Routes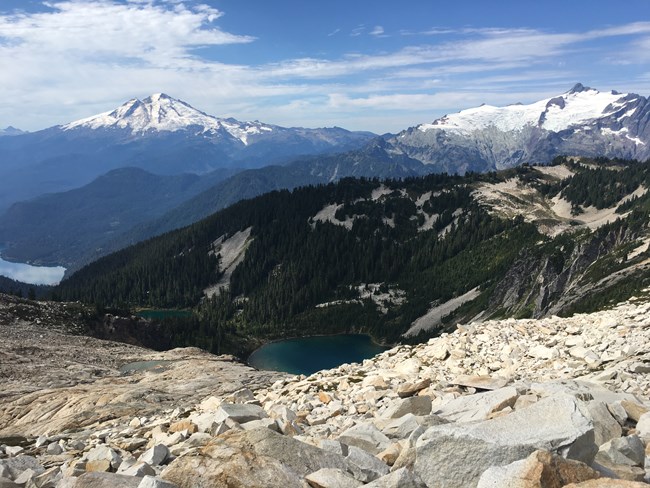 September 6, 2019
Mt. Blum
Conditions on the access trail are in standard conditions, with steep uphill hiking and many blowdowns across the approach trail. The approach trail is an un-maintained route that gains approximately 5000' of elevation. Some bushwhacking and off trail navigation is required in order to locate the fisherman's trail adjacent to Blum Creek. The trail is faint for the first ¼ to ½ mile, but once the trail starts climbing up the ridge it become more obvious with flagging marking the way in some places. At approximately 4500' the trail becomes faint again and some navigation / bushwhacking is required in order to travel to the Blum Lakes area. Many blue berries and huckleberries are present along the approach route.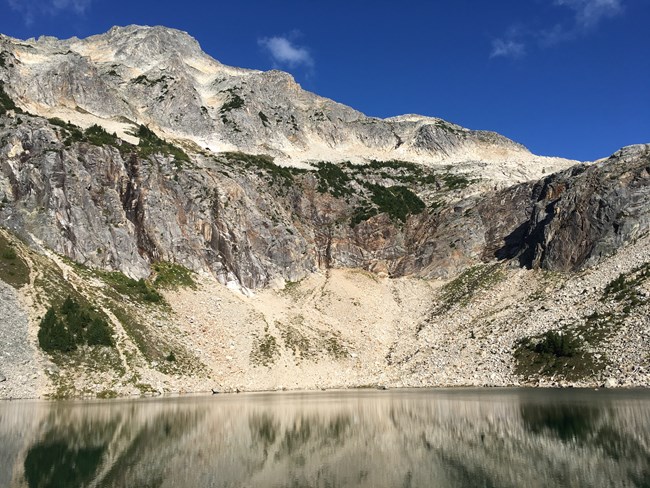 If camping at Blum Lakes please use a previously impacted site (do not camp on vegetation) and no fires please! A bear was sighted at the lower Blum Lake, so please use a bear canister or UR sack to store your food. Additionally, please pack out any TP, as some TP was located at the lower Blum Lake. The SW ridge of Mt. Blum was in a good shape, no snow travel was required. Some loose rock is encountered on the climb to the ridge and a short step of exposed 3 rd class climbing is required to access the ridge. This is a beautiful, seldom used area of North Cascades National Park, please help us protect and conserve this wild area.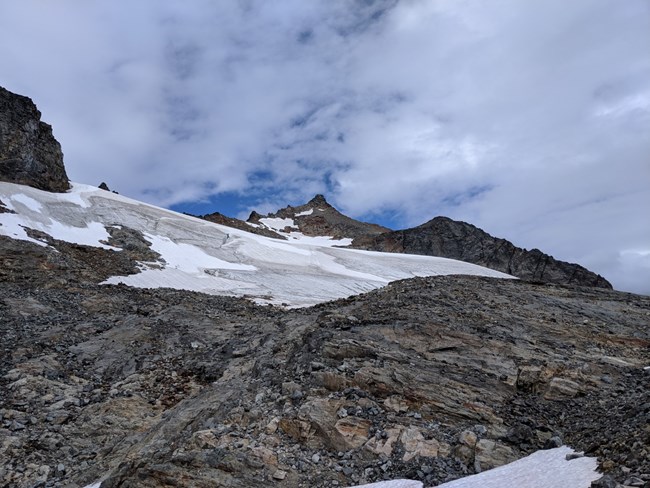 September 1, 2019
Sahale Glacier
The route up to Sahale peak from the camp requires glacier travel, there are currently several crevasses opening up and very little snow. Traveling on steep ice requires mountaineering equipment such as ice axes, crampons and ropes. Please do not attempt to summit unless you have experience with mountaineering.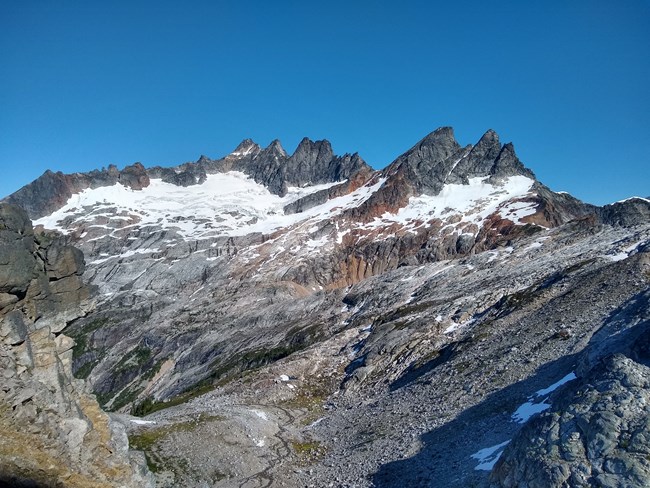 July 24, 2019
Terror Basin Approach / Goodell Creek / Southern Pickets
Starting from Upper Goodell Group Camp the unmaintained old logging road / approach route is brushy and has a number of downed logs over the "trail". The approach route up to Terror Basin is difficult to follow in a couple places due to braided footpaths. The approach to Terror Basin is snow free until just before the high col just before the drop down to the Terror Basin bivy sites. Coming down the col to the bivy sites involves some snow and some loose 3 rd class scrambling.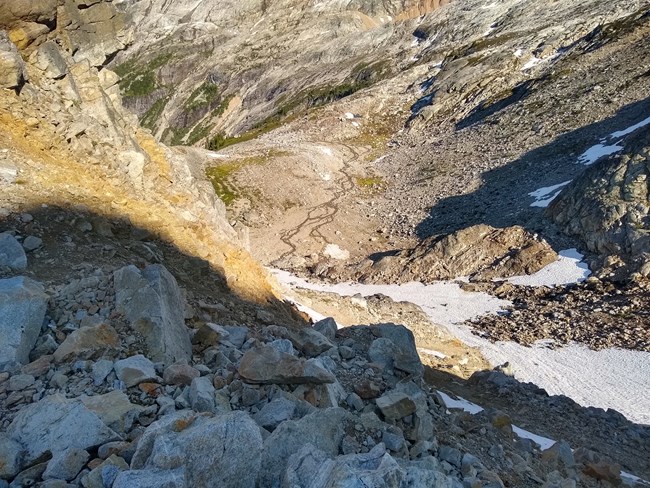 Water is plentiful in the basin. Please use blue bags and pack out human waste. Mice observed at bivy sites, please secure your food with a bear can or other Interagency Grizzly Bear Committee food storage device. There are a number of snow patches on the slabs on the approach to the West Ridge of W. McMillan.
Last updated: September 14, 2019