8.21.2017   - Mount Challenger via Whatcom Glacier – Exit Eiley Wiley Ridge
We approached via Hannegan Pass and the Chilliwack Valley up to Whatcom Pass. From Whatcom Pass we traversed Whatcom peak on it's east side via the Whatcom Glacier route. Whatcom Glacier was down to bare ice in one section and involved some meandering and climbing in and out of a shallow crevasse.  The traverse from here to Perfect Pass went without too much trouble. From Perfect Pass we descended 200 feet to the Challenger glacier which involved some wet class 4 downclimbing and one rappel onto the glacier and across the moat.
Traversing the Challenger glacier from Perfect Pass was straight forward at an elevation of approximately 6800ft. Crevasses are open, but they were easy to navigate. Once on the ridge to the summit there was a good bridge over the bergschrund. However the moat, just before you access the rocky summit, was impassible. It is approximately 5 feet wide, potentially jumpable by some but not by us. 
We exited Eiley-Wiley Ridge to Beaver Pass. To get to Wiley Lake from Challenger glacier we had to descend about 200 feet to north of peak 7347 and gain the Wiley Glacier. We found the alternative "notch" described in Nelsons book to be melted out, loose, steep, chossy rock.  Wiley Lake to Beaver Pass went more or less as described by others, however, we did get cliffed out once about 500 feet above the pass. The trail out the Big Beaver Valley to Ross Lake was in good condition. 
Whatcom Peak: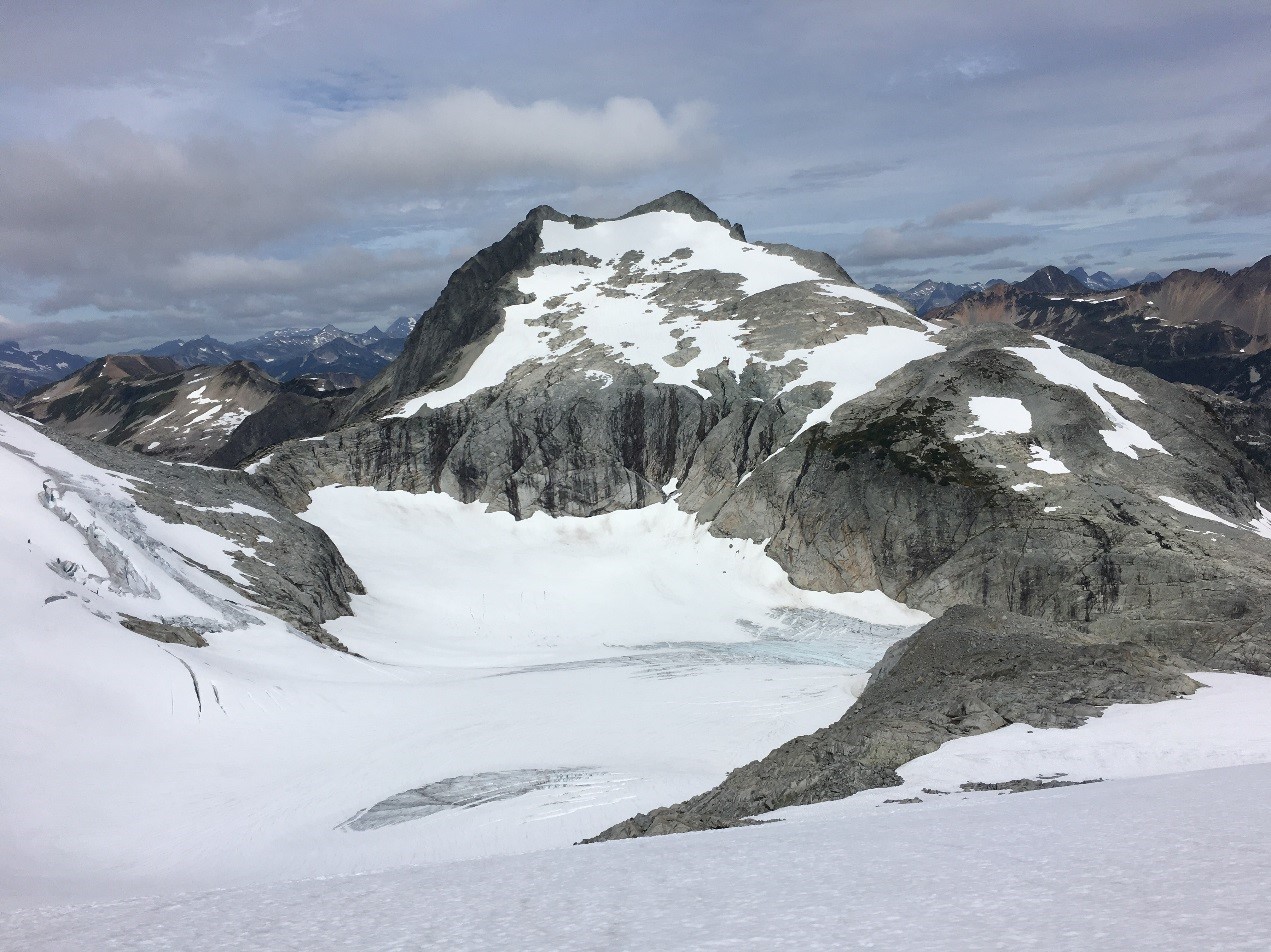 Crossing the Challenger Glacier: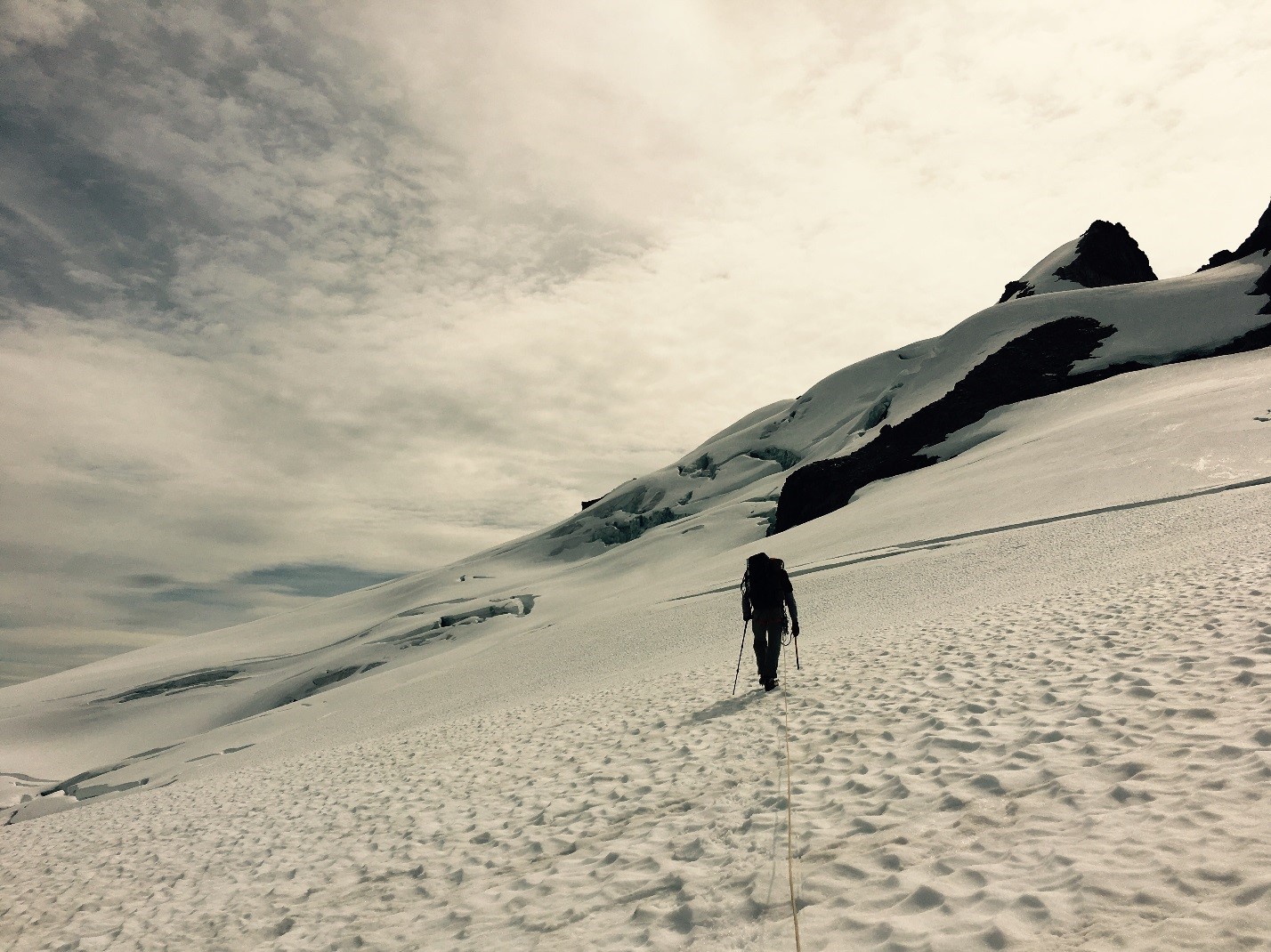 The moat crossing preventing access to Challenger's summit ridge: