Snowfield Peak/Colonial -Neve Glaciers                                           July 27, 2017
Approach- The standard climber's route from Pyramid Lake is in "normal" condition (not excessively muddy or snow covered). There is virtually no snow until the traverse into the Colonial Basin at 5800'. There are a few snow patches as you approach the moraine lake at the toe of the Colonial glacier.
Take note there is no water between Pyramid Lake and the Colonial Basin.
Camping- The terrain around the moraine lake is mostly snow covered, or sloped and rocky. There are a few impacted sites on the ridge before you drop into Colonial basin, between 5,000 and 5,600'. There are several rock lined bivy sites on the moraine above the lake. There is a pothole with water near these. There is also a nice bivy spot at the Colonial-Neve Col which currently has running water and should for at least a few weeks. Remember that if you are camping near the moraine lake, you are in the Colonial XC zone. If you are at the col or beyond (towards the Neve glacier) you are in the Snowfield XC zone. Remember to bring blue bags, as there are no toilets or soil in these areas.
Climbing routes- Travel on the Colonial and Neve glaciers was straightforward with crevasses easily avoided. They are opening up on the Neve and one should use caution gaining the flat bench around 7,800'. The SW ridge of Snowfield is completely melted out and the 3
rd
class scramble finish is as well. Paul Bunyan's Stump, Pinnacle, and Pyramid were completely snow free except for a thin snow ridge on the south aspect of Pyramid.  
Colonial Glacier from moraine: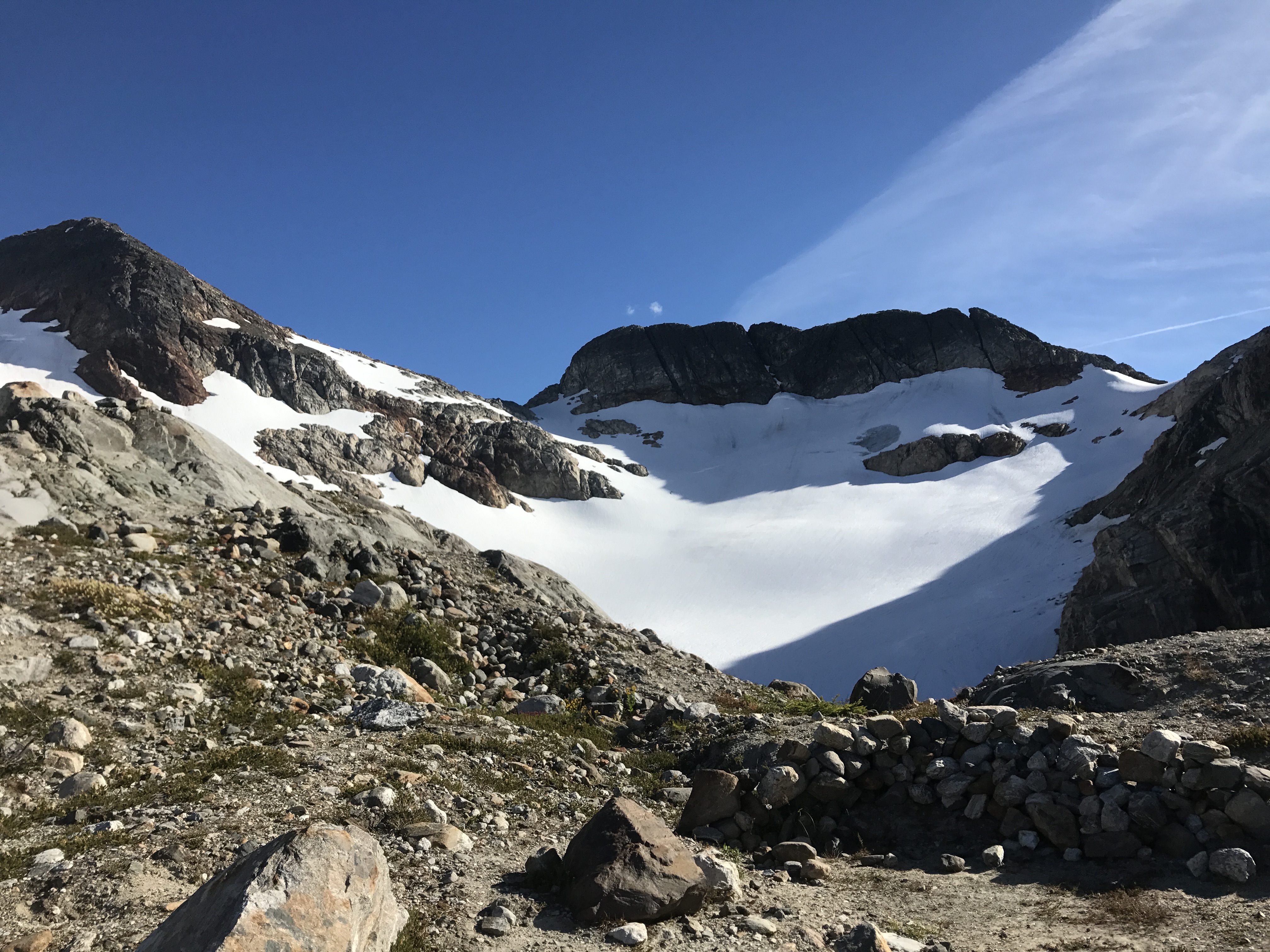 Neve Glacier from Colonial-Neve Col: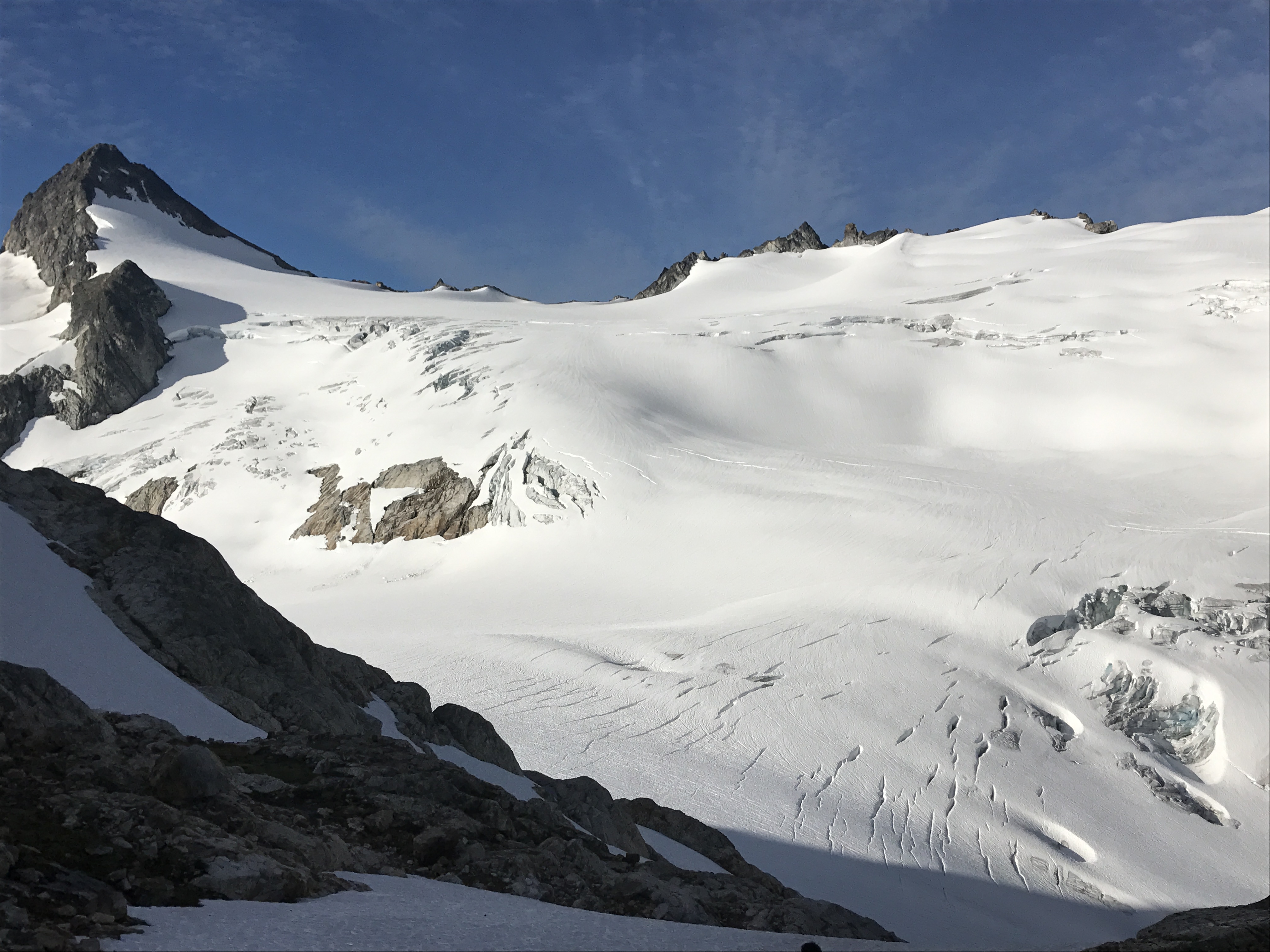 - Climbing Rangers