Depot Creek -- Mount Redoubt - South Face. 7.19.2017
Depot Creek to Ouzel Lake
Route from border to Ouzel lake is clear to follow. Water fall hand lines are in place to cross over the base of depot creek falls. Although old, cord and attachment still looks good. Ouzel Lake is melted out and several bivy sites are snow free.
Mount Redoubt – South Face Route
This route was climbed on 7.19.17 Slabs leading up to the Redoubt glacier from Ouzel Lake are well cairned to pick your way through. Gaining the glacier is straightforward, not many crevasses open at this time. The col beneath the flying buttress that is used to access the South Face is snow free and requires a short- 8 foot- low fifth class move. The leftmost lower South face gully is still snow covered and traveling up it was straightforward steep snow. The upper summit gully system is snowfree 3
rd
/4
th
  class scrambling. There are 3 rappel stations from the summit down that have been replaced and cleaned up. A 30 meter rope is sufficient. 
Ouzel Lake camp: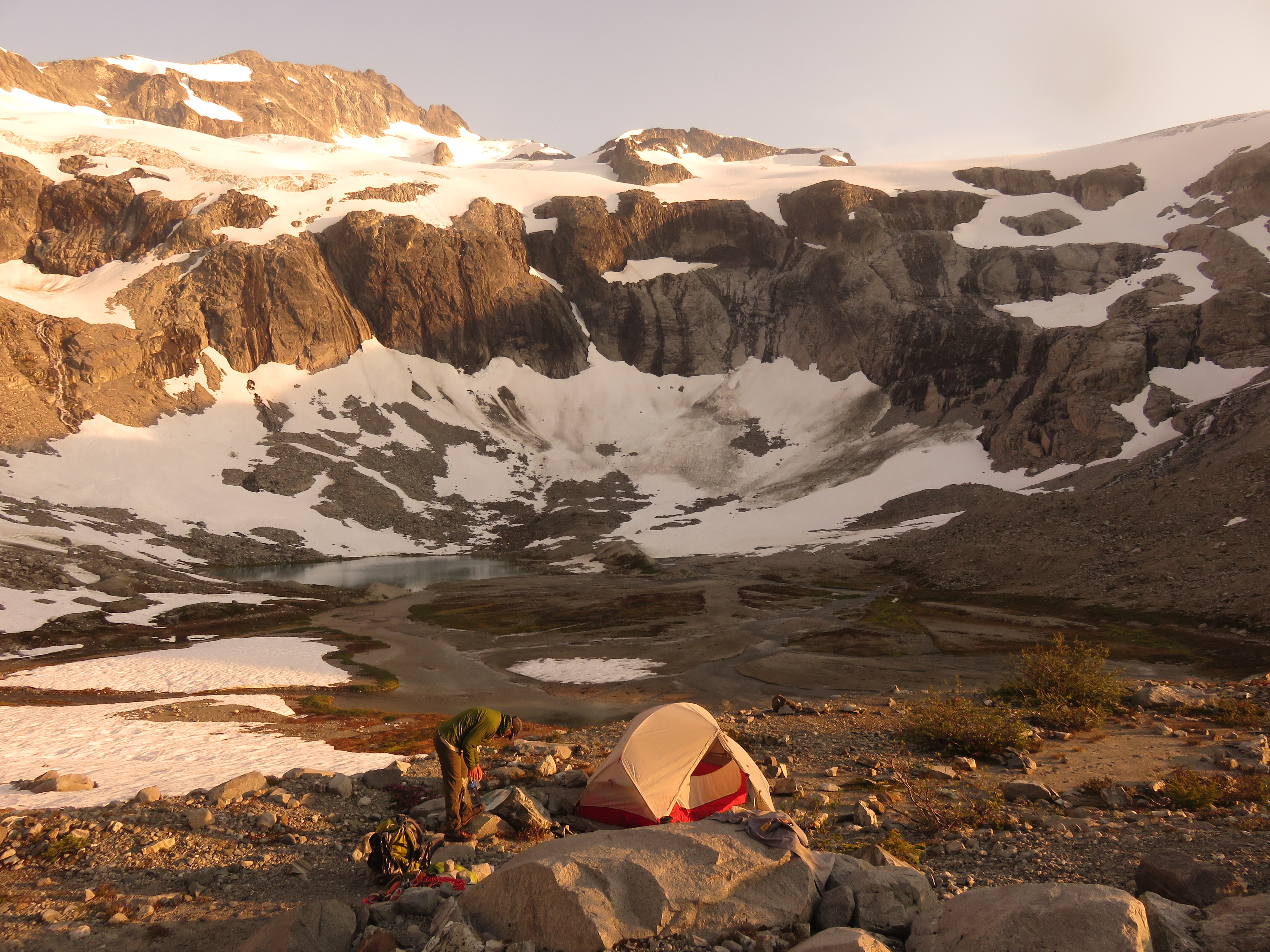 Climbing the South Face on Redoubt: