Guided Activities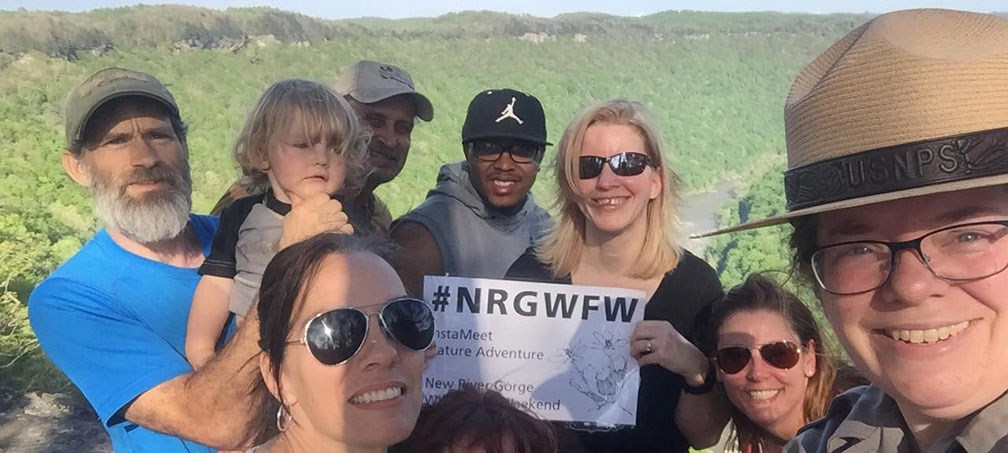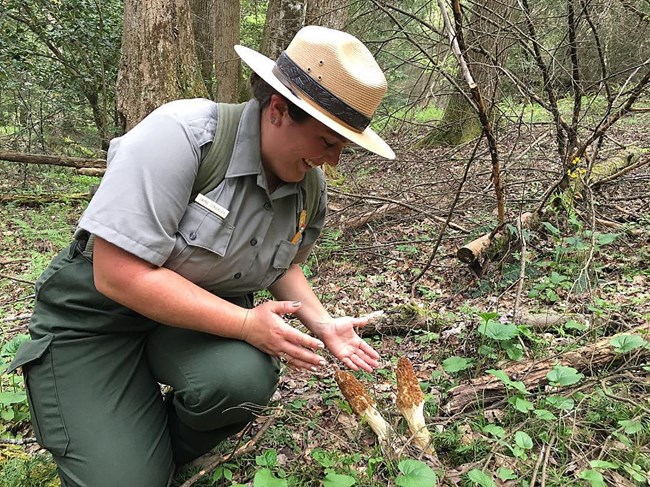 There is plenty of New River Gorge National Park and Preserve to explore on your own, but if you're looking for a guided experience, ranger-led programs are for you!

Whether you're here for an afternoon or multiple days of programming, park rangers are here to help you understand, appreciate, and take care of your newest national park.

There are variety of ranger programs offered throughout each week of the summer, stop in at any of New River Gorge's four visitor centers to inquire about any daily activities taking place.

Things to know:
All programs are beginner level and low impact.
All programs are FREE unless otherwise noted.
Wear comfortable walking or hiking shoes for all hikes.
Water, snacks, sunscreen, insect repellent, and a camera are useful tools to bring along.
All activities follow Leave No Trace Outdoor Ethics.
Terrain may be uneven.
Minors must be accompanied by an adult.
Pets must be leashed at all times while on federal land. Leash lengh may not exceed 6ft. You must clean up after your pet.
Summer 2023 Program Schedule
From Memorial Day through Labor Day we will be presenting the following interpretive activities:

Patio talks: offered daily at Canyon Rim Visitor Center at 2:00 PM.
Join a ranger for a 30 minute talk at the Canyon Rim Visitor Center and learn more about a variety of park topics including park wildlife, mining history, and the native plant garden. Ask a ranger at the visitor center desk or check the calendar below for the topic of the day and the program starting location.

Meet at Canyon Rim Visitor Center. Program start location will vary based on topic. Look for signs at the visitor center or ask a ranger at the visitor center desk for program start location.


Thurmond Walks: offered daily at Thurmond Depot at 11:00 AM
Unlike many turn of the century towns in New River Gorge, Thurmond was a railroad town instead of a coal town. For years, this small town brought in millions of dollars for the C&O Railway with a bustling downtown district and trains rolling through every 15 minutes. Now, over 100 years since the boom time of Thurmond, the town is all but abandoned. Join a ranger as you walk through the remnants of the downtown district while learning more about this unique place and the people who lived there. This outdoors walking tour will cover approximately 0.25 miles one way on mostly flat paved and graveled walkways. Some terrain may become slightly uneven. Good shoes, water, a hat, sunscreen, and insect repellent are recommended. The path through town is located directly next to active CSX railroad mainline; loud freight trains may be encountered during the tour.

Meet at the Thurmond Depot Visitor Center. The road to Thurmond is narrow and winding; RVs and trailers are not recommended on this road. Since parking is limited at the depot, overflow and large vehicle parking is available across the river in the Dunglen area. Visitors in this parking lot can access the town by walking across the road bridge.


Hikes: Hikes will be offered every Wednesday, Friday, and Saturday at 10:00 AM. Locations vary from day to day and hikes vary in length and difficulty. Check the calendar below to see what is happening when you visit.

Gone Fishing (with a Ranger): Offered June 3, July 1, and August 5 at Stonecliff at 10:00 AM. KIds will have an opportunity to go fishing with a park ranger. Fishing rods and supplies will be provided. For children ages 6 to 15.


Program topics and hike locations differ from day to day. Please check the calendar below for more specific information on these programs.
Park and Partner Programs
Check the park calendar to search what activities may be going on when you plan to visit.

Celebrate parks and health by hiking 100 miles on trails in New River Gorge National Park and Preserve and Bluestone National Scenic River.

Join our Active Southern West Virginia Community Captains for a beginner level activity in the park.


Last updated: May 24, 2023