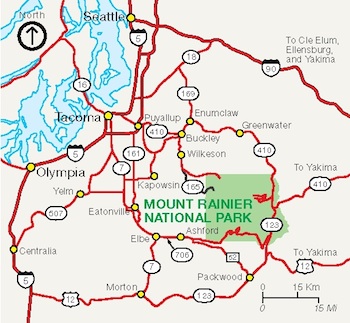 Mount Rainier National Park is located in west-central Washington state. Several major cities in Washington- Seattle, Tacoma, and Yakima- and Portland, Oregon, are within 200 miles of the park.
Maps of Mount Rainier and Vicinity
Always check the road status page before planning a trip to the park. Unexpected road closures may occur at any time due to the dynamic nature of Mount Rainier. Also follow us on twitter to get the most up-to-date notices of road status and gate closures.