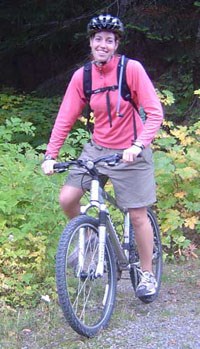 At Mount Rainier, cyclists can enjoy bicycling that is both challenging and scenic. Bicycles are allowed on park roads but they are not permitted on any hiking trails and the park does not have any designated bike trails.
September and early October are generally excellent times for cyclists to visit Mount Rainier. During these months, there are usually fewer vehicles on the roads and fall colors enhance the scenery. However, many facilities and services are reduced or discontinued after Labor Day.
Be aware that the park may temporarily close any road to bicycle use. Signs will mark closed roads and cyclists can check current road status when planning a trip. Availability of bicycling equipment in or near the park is very limited and cyclists should be prepared to make repairs on their own. For your safety, wear a helmet.