Laws and Policies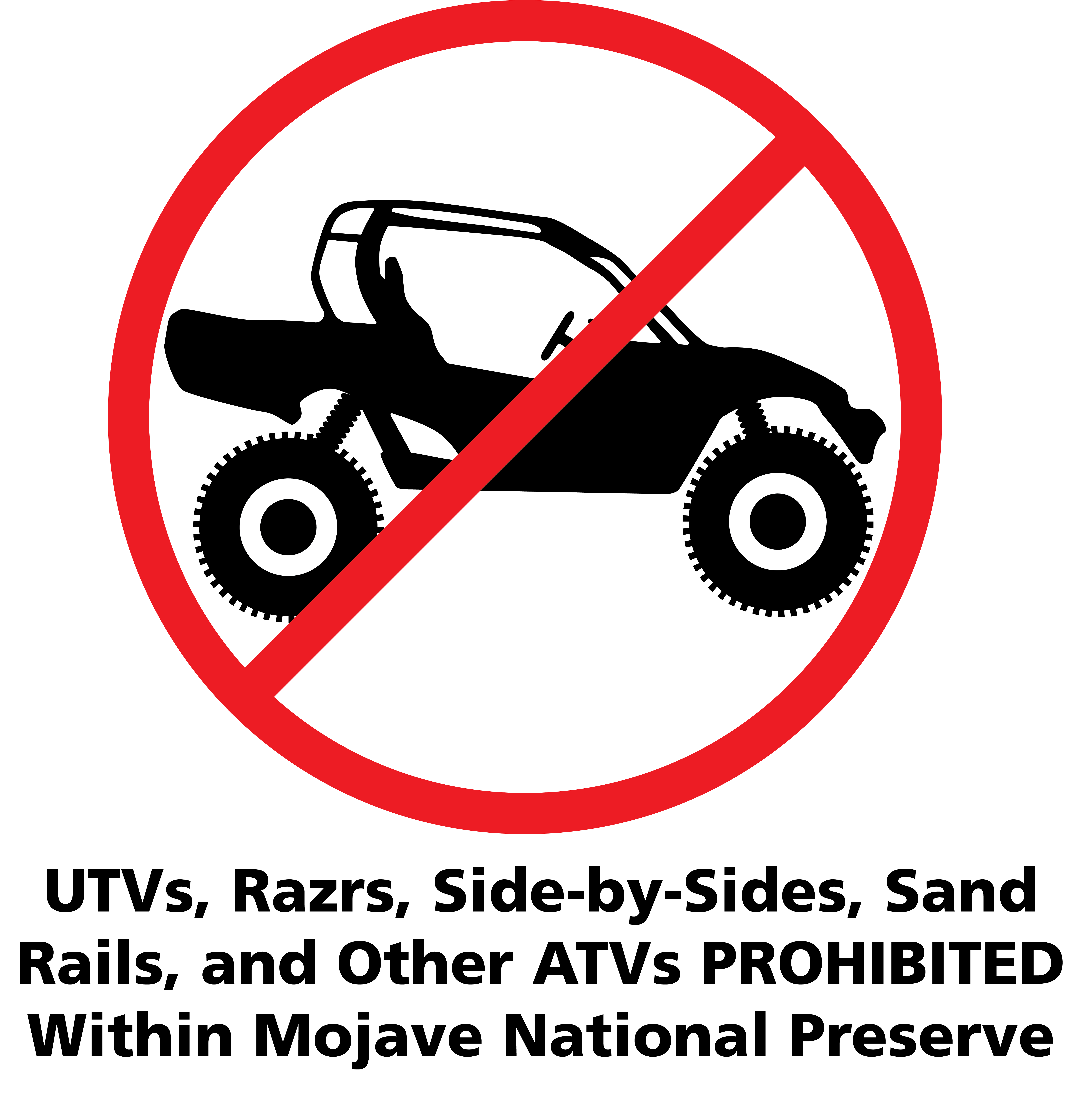 The Superintendent's Compendium contains all regulations, closures, designations, permit requirements, or other policies made by the superintendent.
Drones and unmanned aircraft are not permitted to operate in any land or airspace managed by the National Park Service, including Mojave National Preserve. Learn more about unmanned aircraft in National Parks.

Firearms are subject to California state law regarding permits to carry. Firearms may not be carried into federal buildings and may only be discharged inside the Preserve while legally hunting. For information about hunting the preserve, visit our Hunting page.

All vehicles operated within the Preserve must be street legal as defined by the laws of the state of California. This includes current registration and tags, lights and turn signals, and valid insurance. California "Green Sticker" and "Red Sticker" programs are not recognized.

Speed Limits are 55 MPH or less. Many fatal accidents have occurred on preserve main roads, as well as several desert tortoise mortalities due to high speed driving. Slow down, save a life! (It could be your own)

Pets are permitted in most areas of the Preserve as long as they are on a six-foot leash. For tips how to keep your pet healthy and safe while in the preserve, visit the Pets page.

Horses, llamas, and mules are allowed within the Preserve. All feed must be weed-free. Learn more about traveling with horses.

Read up on the rules regarding dispersed and backcountry camping.
Please follow the Leave No Trace principles when visiting Mojave National Preserve. Nothing may be removed from the Preserve, including plants, rocks, animals, bones, and historic artifacts.

Abandoned Property: Mojave National Preserve is federal land, managed by the National Park Service. As a reminder non-permitted game cameras on the preserve are considered abandoned property and will be removed per 36 CFR 2.22. Other items left on the preserve for longer that 24 hours are considered abandon property as well. Be sure to check the regulations before planning an activity on the preserve
Last updated: August 16, 2023