Eating & Sleeping
From historic cottages to modern motel rooms the Lodge at Mammoth Cave offers over seventy rooms in the park. The park also manages three developed campgrounds and several backcountry campsites, which are available for advance reservation on www.recreation.gov.
Dine-in, quick service food, and a small camp store with groceries are all available near the visitor center area, or grab a spot in the picnic area for a chance to dine outside.
Other nearby attractions offer lodging, camping, dining and entertainment options outside the park boundaries as well.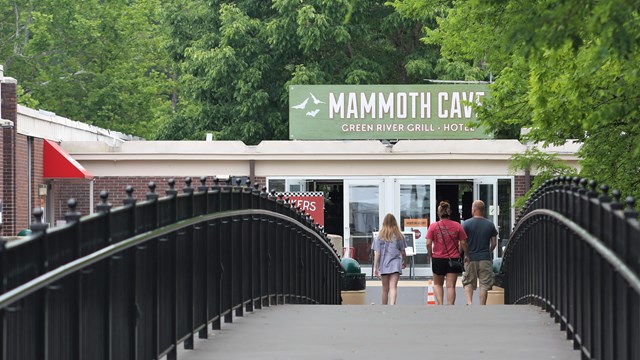 Stay at the Lodge at Mammoth Cave
The Lodge at Mammoth Cave is a short stroll away from adventure and activities! The lodge offers variety of accommodations including cabins.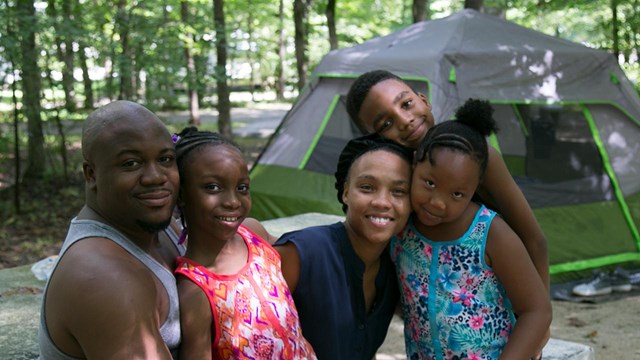 Camping
Three campgrounds and over 13 backcountry sites await campers at Mammoth Cave.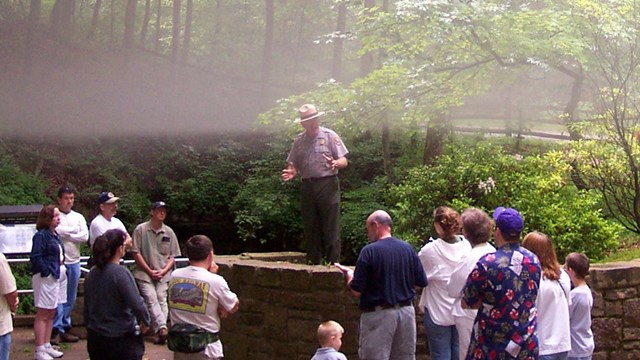 Safety
Caves, rivers, and many other places in the park may pose safety concerns. Learn how you can have a safe, memorable experience.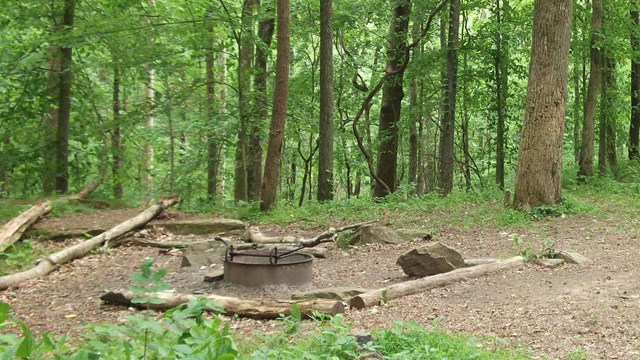 Backcountry & Riverside Camping
Rugged undeveloped tent sites, horseback sites, and paddle-in riverside sites.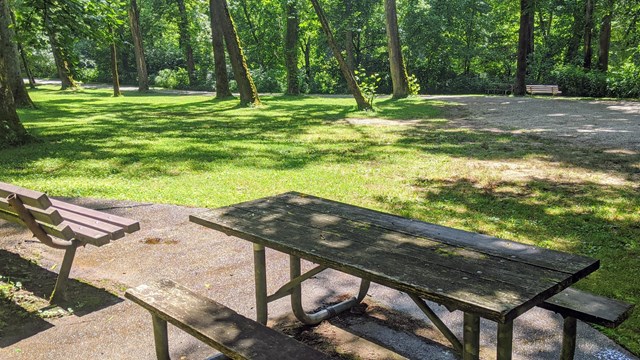 Picnic Areas
A well-shaded picnic table may be the best spot for a meal or quick snack. Check out our picnic areas!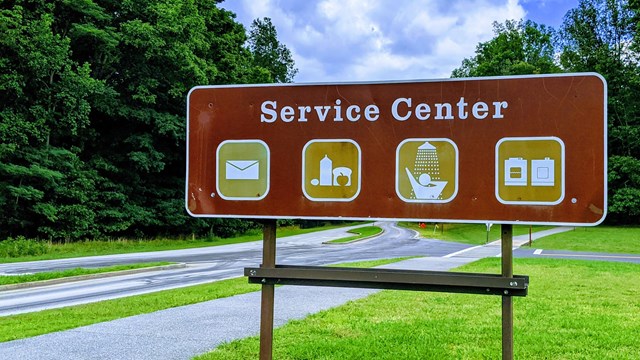 Find Goods & Services
More information on food, shopping, and other amenities.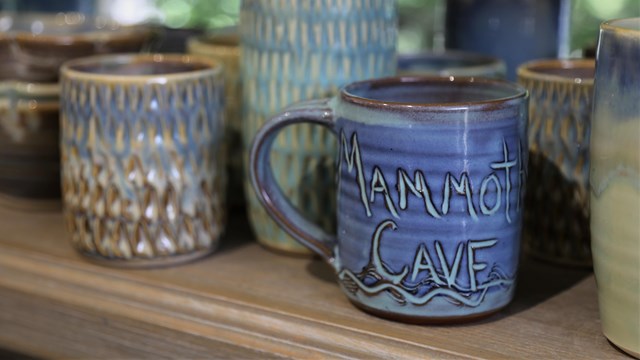 Discover Nearby Attractions
Shopping, food, and adventure; check out all of the fun things our region has to offer!
Last updated: August 17, 2020