Seismic Activity Monitoring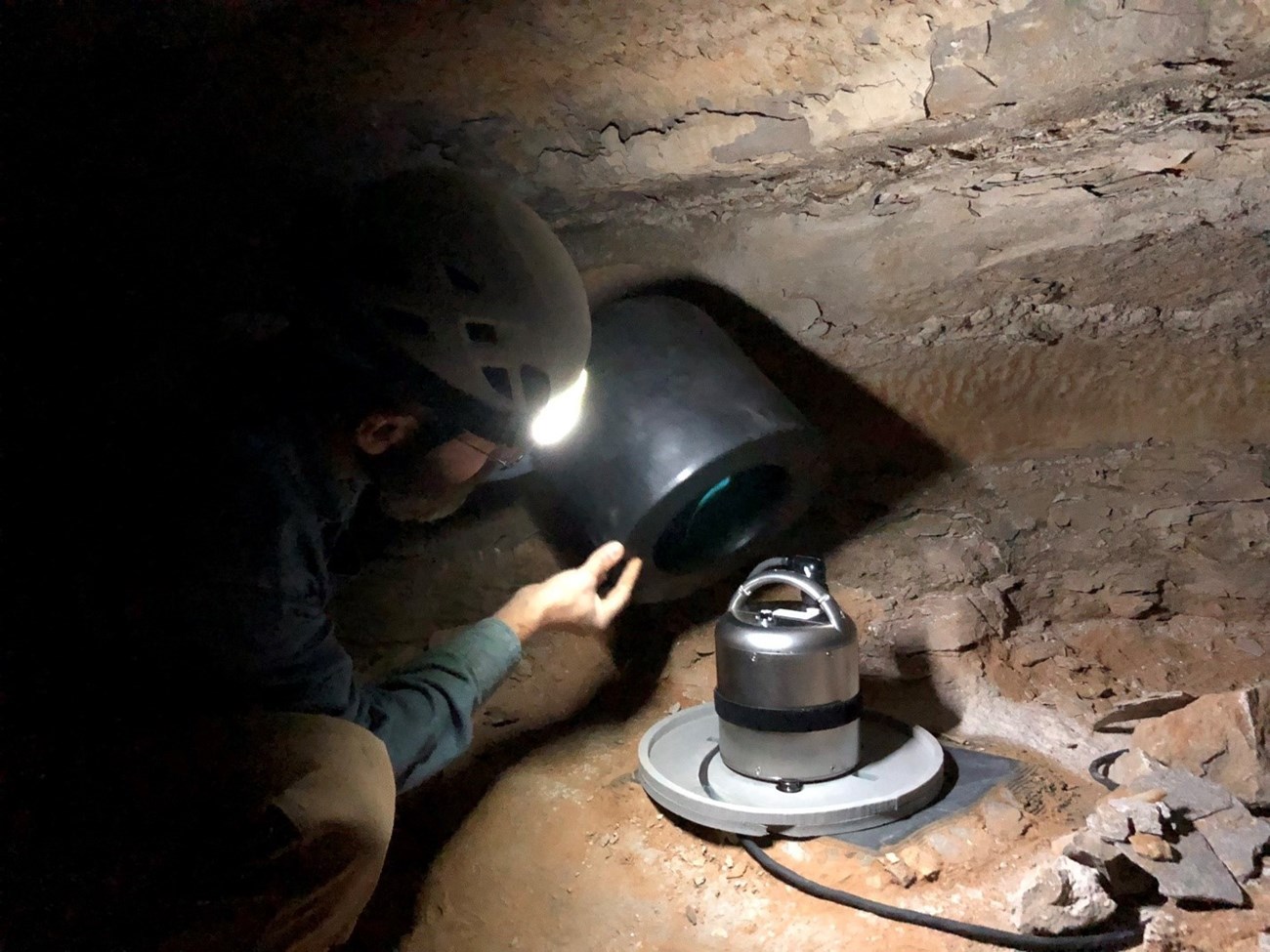 A common question park guides often receive is "Do earthquakes ever affect the cave?"

Mammoth Cave is situated between a few seismic zones, but the area does not commonly experience earthquakes strong enough to be detectable by people. That does not mean seismic activity can't be felt, though. It takes specialized equipment installed deep inside the cave to register small tremors from our surrounding area. Seismologists from the Kentucky Geological Survey (KGS) are collecting this data to learn more about earthquakes in the region.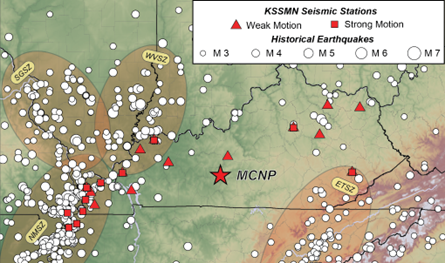 Why Put Seismic Monitors Inside Mammoth Cave?
Noise produced by human activities, wind, and even daily temperature fluctuations can negatively affect the ability of sensitive seismic sensors to record small signals of earthquake activity on the earth's surface. Seismologists at the KGS began looking into ways they could improve real-time monitoring of earthquakes and other seismic events in and near Kentucky in January 2020. KGS contacted Mammoth Cave National Park staff to see if the cave system might have a suitable location for a sensitive seismic monitoring station. The KGS team conducted a lengthy testing process and found that certain areas of the cave were indeed very quiet. These were areas where the noise levels from human activity were very low and the cave was environmentally stable. These locations were determined to be a great location to install a station.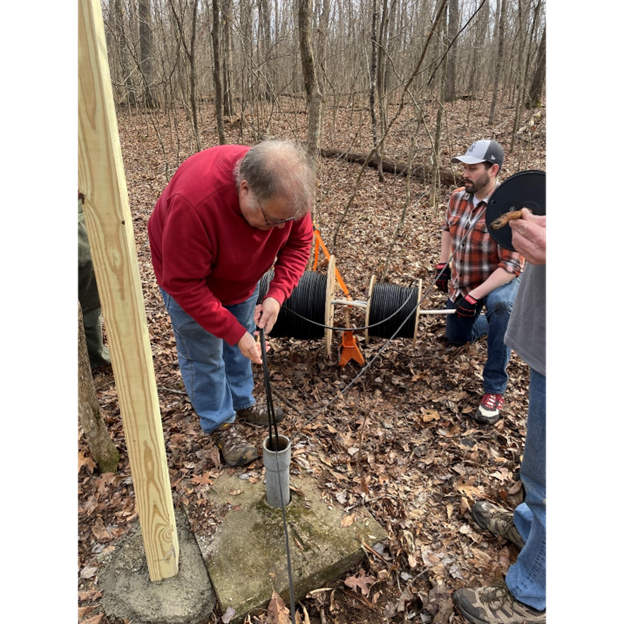 Monitoring Seismic Activity Inside a Cave
A team from KGS returned to Mammoth Cave in early February 2023 and installed the new seismic station with the assistance of park staff. The installation involved running power, communications, and GPS-antenna cables from the surface to the seismic instruments inside the cave. A pipe known as the "Upside-down Well", which was originally installed in 1936 as the way to run utilities and water to the Snowball Room, provided the conduit for the cables for the entire vertical distance of 280 ft.
The highly sensitive broadband seismometer sits on a fresh bedrock face and can record small ground motions, on the scale of nanometers, across a broad range of frequencies. These data it records will be useful by earthquake researchers at KGS and around the globe. It may also be useful for new research opportunities related to cave processes. The data is being acquired by computers stationed at KGS within several seconds of when the readings are produced. The system has been incorporated into the real-time earthquake monitoring conducted by KGS as part of the Kentucky Seismic and Strong-Motion Network.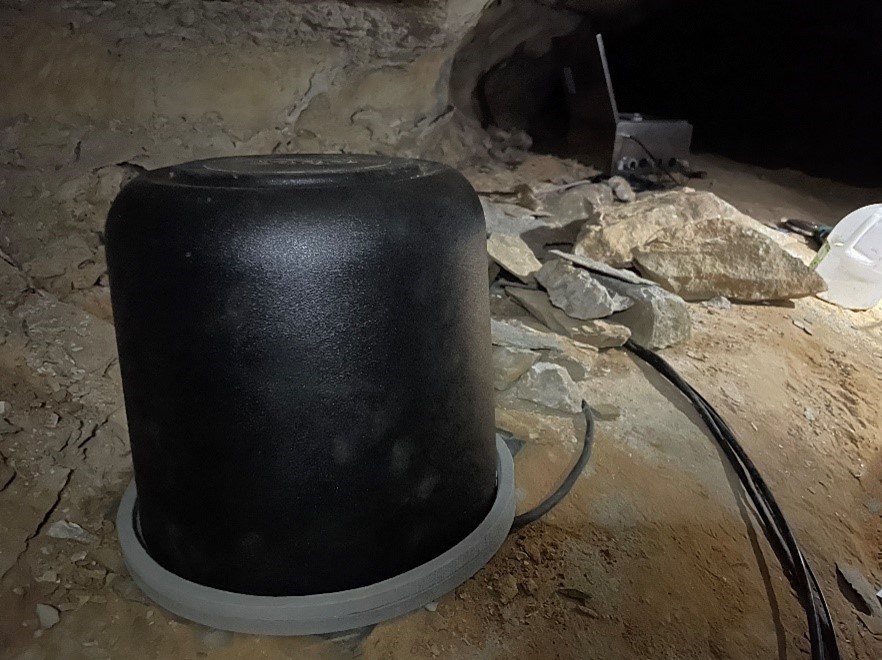 Last updated: March 31, 2023