History & Culture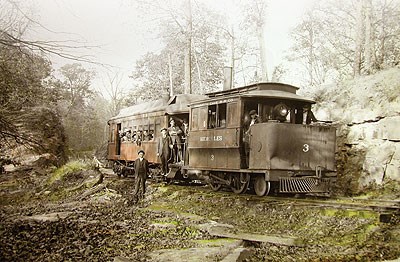 ---
The human experience of Mammoth Cave reflects one of humanity's most potent emotions: wonder. The dark depths of a pit or passage trigger inborn questions – where does that go? How far? Is anything in there?
The first human to enter Mammoth Cave passed under its imposing arch about 4,000 years ago. His reason for probing the shadows? The same as ours today. Curiosity led the way to discoveries of minerals, and primitive miners plumbed the rocky halls for nearly 2,000 years before the cave again fell quiet. It would not again echo the sound of human feet clattering the floor stones until the very end of the 18th century.
Once European settlers discovered Mammoth Cave, stories both inspiring and strange began to accumulate about their adventures underground. The cave's stories spoke of curiosity, cures, captivity and capitalism; excitement, exploration and exploitation.
And the story keeps on going. From the prehistoric torch-bearing Native American to yesterday's park visitor, the fabric of the story-cloth of Mammoth Cave continues to be woven. Click the links on this page to discover the people, places, stories and objects that illuminate this special place.

Last updated: December 27, 2020