Volunteer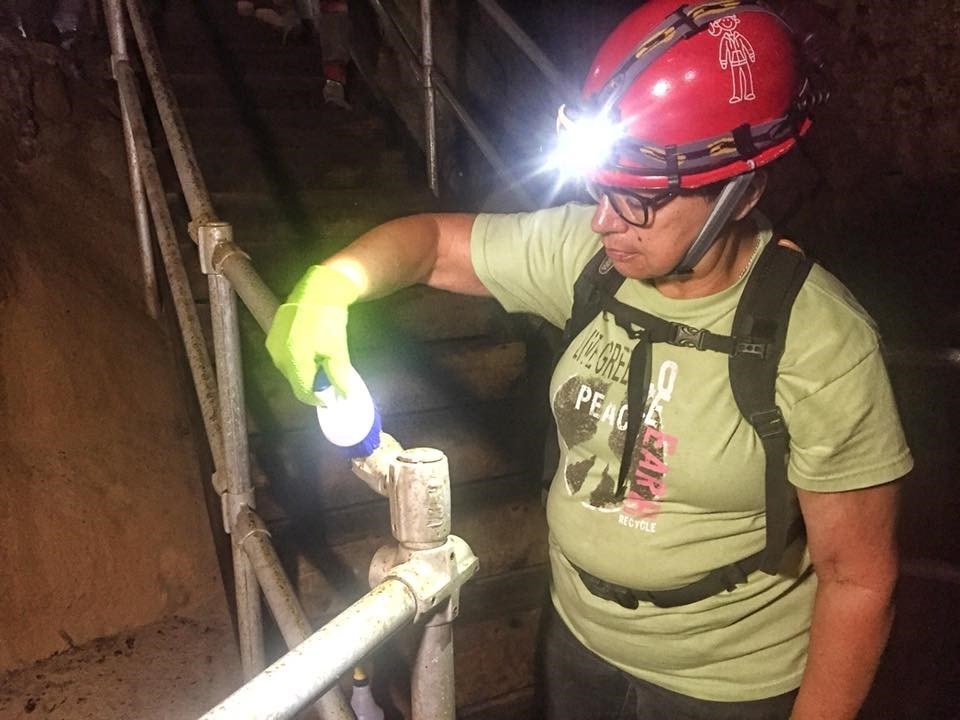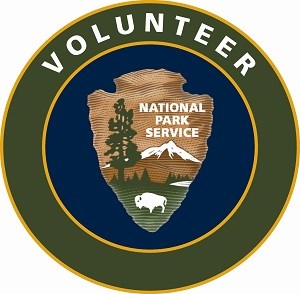 You Can Make A Difference…
Each year, approximately 2,000 volunteers contribute more than 46,000 volunteer service hours to Mammoth Cave National Park! Volunteer opportunities in the park are as diverse and abundant, as the natural and cultural resources we protect. From trail building to campground hosting to helping visitors at the visitor center Information Desk, our volunteers come from a variety of skill sets and backgrounds and are essential in helping us to complete some of the park's most important projects.
Volunteering & Benefits
Volunteers who earn 250 or more hours can receive a pass entitling them to free entry to all Federal lands for 12 months. The Volunteer Pass is honored nationwide at all National Park Service, Forest Service, Bureau of Land Management, Bureau of Reclamation and U.S. Fish and Wildlife Service areas where standard amenity fees are charged.
Long term volunteer opportunities are offered by the National Park Service. Living in park options may be available.
All volunteers receive orientation and training.
The National Park Service is an equal opportunity employer.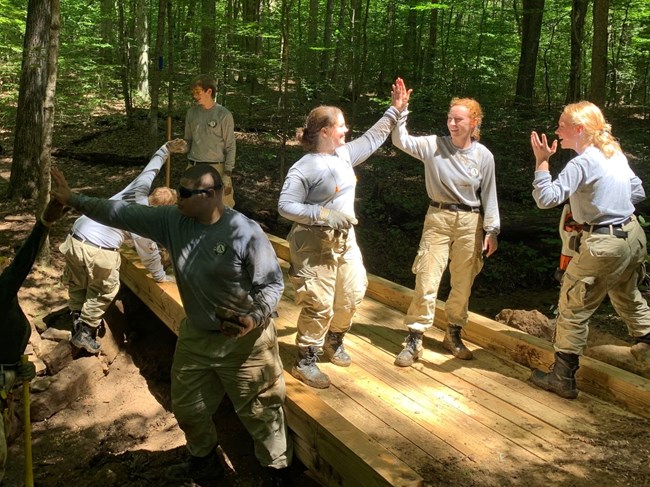 Got a Group?
A range of service opportunities are available for groups of youth and adults of all backgrounds, interests, and abilities. For information on service projects for your group or about earning Resource Stewardship Badges for Boy Scouts or Girl Scouts, please email us with your group's name, age group, expected time of visit, and number of volunteers. We would be happy to work with you to find a project that will help the park and provide you with an opportunity to work together as a team.
Current Volunteer Opportunities
Eagle Scout Project
The park is seeking a dedicated Eagle Scout candidate to design and implement a project in service to one or more of our historic cemeteries in the park. This project could include developing and implementing an effective model for clearing a cemetery site of vegetation and deteriorated floral arrangements, repair of fences, rehabilitation of gravestones, reconstruction of walls, or geneological studies that result in interpretive products and/or materials, among others. The project design would need approval from the Superintendent of Mammoth Cave National Park, the scout's unit leader, unit committee, and council or district before beginning the project. Interested parties can contact the park's VIP Coordinator.
Didn't see a current volunteer position you're interested in?
For general inquiries about volunteer opportunities contact our Volunteer Coordinator:
By email:

MACA_VIP@nps.gov

By phone:

(270) 758-2158

By mail:

Mammoth Cave National Park
Volunteer Program Coordinator
PO Box 7
Mammoth Cave, KY 42259
Last updated: September 27, 2023