Volunteer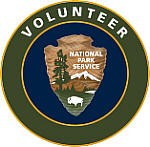 There are often opportunities for volunteers at Mammoth Cave National Park, from trail building to campground hosting to helping visitors at the Information Desk. Our volunteers log hundreds of hours each year, helping us to complete some of the Park's most important projects.
For information on service projects or a Resource Stewardship Badge for Boy Scouts or Girl Scouts, please email your request to our VIP Coordinator, Liz Thomas. Make sure to include your group's name, age group, expected time of visit, and number of volunteers.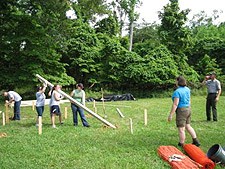 Venturer Troop 710 from Bowling Green, KY pitches in to help one their own, Eagle Scout candidate Gabe Baker, build a raptor cage for the park's Environmental Education program. Maintenance Worker Eric Ford stands by to lend guidance and encouragement as the first part of the construction gets underway.
---

Last updated: May 21, 2019