Plan Your Visit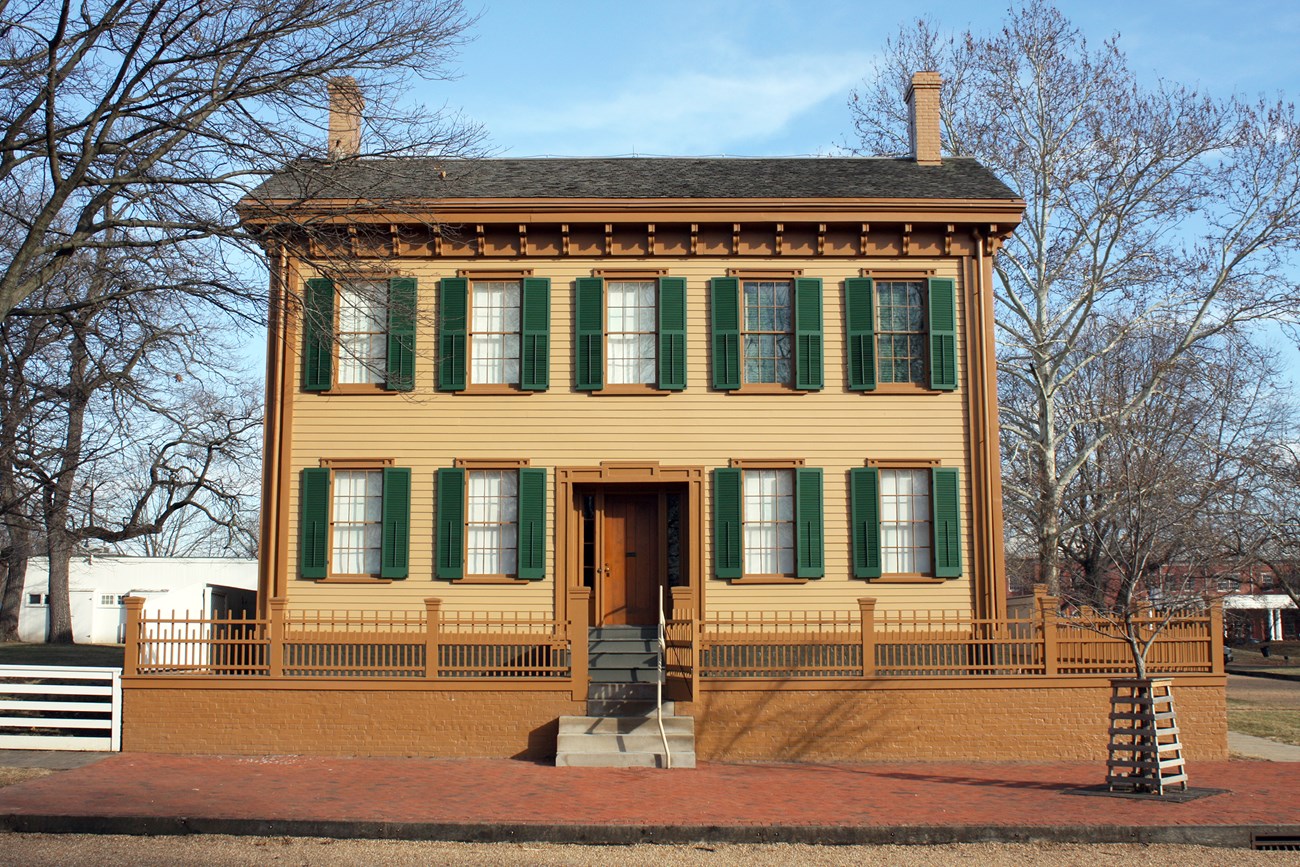 "Let the story of Abraham Lincoln awe and inspire!

At Lincoln Home National Historic Site you can follow in the footsteps of the father, husband, lawyer, and statesman who led the nation through the turbulent Civil War and fought for the ideals of freedom and democracy. Get a glimpse into the life and stories of the man who aspired to turn the war into a 'new birth of freedom.'"
Things to Keep in Mind when Planning Your Visit
1. You Need a Ticket to Enter the Lincoln Home
Tickets are free! Tickets are given on a first-come, first-served basis and can only be received in-person, on the day of one's visit at the Visitor Center. Groups of 15 or more must schedule their tour in advance. Please see our Fees & Passes page for more information.
2. Get Your Ticket Early
During our busy season–March through November–tour tickets can run out fast! Please arrive early if you want to get on a tour! Tickets are given out first come, first served!
3. Please Be Patient and Flexible
Our house is roughly 180 years old and to keep our house in good condition, we are only able to accommodate roughly 15 individuals per tour. Hundreds of thousands of people visit our site every year. Thus please be aware that during our busy season, wait times to go on a tour of the Lincoln Home can exceed one hour.
4. We Offer More than Tours!
In addition to tours of the Lincoln Home, visitors can browse several self-guided exhibits, watch a short film at our visitor center, and walk around our historic 4-block neighborhood. We have a junior ranger program for kids and in the summer, our site holds special events and historic reenactors. Please see our Things to Do page and our Events Calendar for more information on what you can do at our site.
5. There's Plenty to Do Around Springfield
Have some extra time before or after visiting our site? There's plenty to do nearby to keep you busy! See our Nearby Attractions page to learn about what other sites and attractions you can explore around Springfield.
More Information
For our hours of operation, please see our Operating Hours & Season page.
For parking and driving directions, click here to go to our Directions & Transportation Page.
For accessibility information, please see our Accessibility page.
Find other helpful information on our Things to Know Before You Come page.


Last updated: July 24, 2020