Operating Hours & Seasons
The Lincoln Home Visitor Center, located at 426 South Seventh Street, is open from 8:30 a.m. to 5:00 p.m. daily except January 1st, Thanksgiving Day, and December 25th.
Due to heavy visitation during the summer months, visitors are encouraged to arrive as early as possible to receive tickets to tour the home. On busy days, tickets may run out.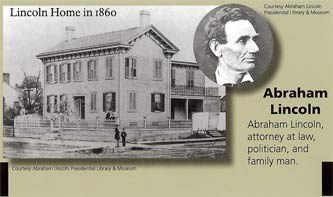 Last updated: April 10, 2015