Your Dollars At Work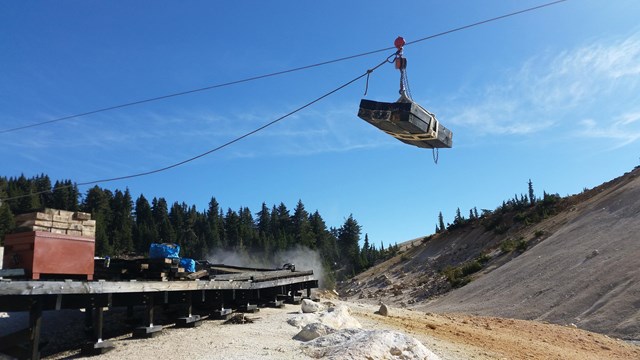 Bumpass Hell Trail Rehabilitation
A multi-year project is in progress to rehabilitate the Bumpass Hell Trail and boardwalk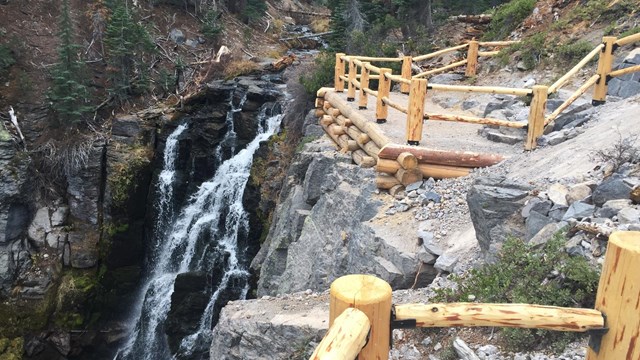 Kings Creek Falls Trail Improvements
A multi-year trail completed in 2017 rehabilitated and improved the Kings Creek Falls overlook, cascade trail section, and general trail.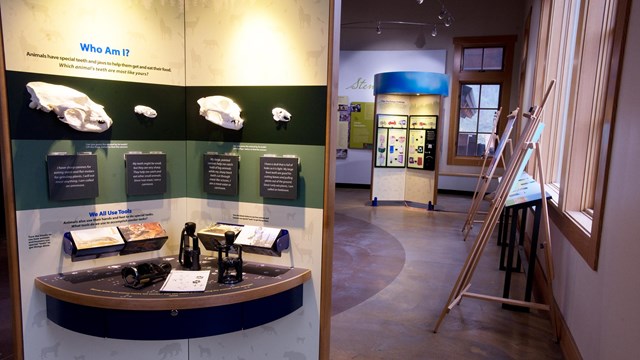 Interactive Children's Exhibits
New interactive exhibits in the Kohm Yah-mah-nee Visitor Center invite young visitors to learn about the park.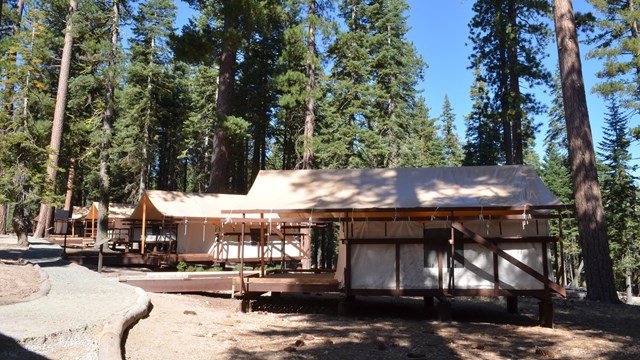 Volcano Adventure Camp
Lassen's first designated youth camping facility opened in 2017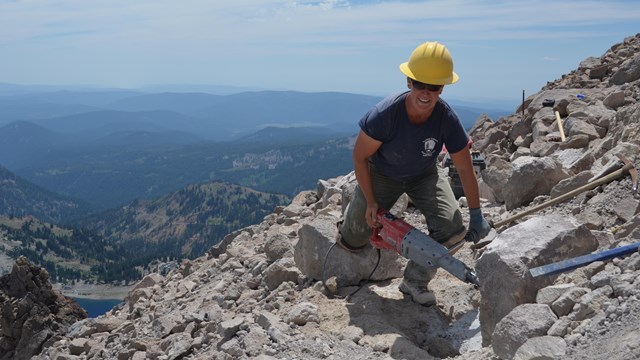 Lassen Peak Trail Rehabilitation
The Reach the Peak project was a multi-year effort to restore and rehabilitate the Lassen Peak Trail.
How Are Entrance Fees Used?
Your entrance fees support a wide variety of visitor services at Lassen Volcanic National Park (including all the projects featured above). Eighty percent of entrance fees, as well as camping and other fees, stay in Lassen Volcanic to be used for improvements, repairs, and rehabilitation projects that directly affect visitors. The remaining 20 percent is shared among parks that cannot collect fees. Types of fee-funded projects include:
Repairs and improvements to trails, roads, buildings, campgrounds, and other assets used by visitors.
Stabilization and restoration of historic structures and cultural landscapes that enhance visitor experience.
Repair and replacement of signs and exhibits for a safe, enjoyable visit.
Natural resource protection to preserve the very things visitors come to the parks to experience.
How Are Tax Dollars Used?
Your taxes help offset the costs of operating special places like Lassen Volcanic National Park, however they do not cover all of the costs. The number of visitors continues to climb due to the popularity of our national treasures, and the expenses to maintain and staff the parks rise each year. Government funding available for necessities such as road and building repairs, campground maintenance, visitor and resource protection and other services has not kept pace with demand. Federal Lands Recreational Enhancement Act, created by Congress, permits some National Park Service sites to collect entrance and amenities fees to address this shortfall and spread some of the operating costs among the people who directly use the parks.
Last updated: August 3, 2018