Photos & Multimedia
New!
Please use the following links to access our webcams as we resolve issues with our website.
KYVC webcam
|
ML webcam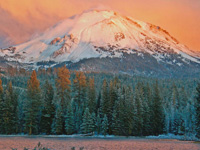 Share Your Photos or Videos
See your photo on the Lassen Annual Park Pass, park publications, website, and social media sites by sharing your media with the park or submitting an entry to the annual photo contest.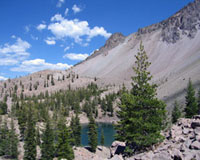 Park Photos
View and download photos of Lassen Volcanic National Park on our Flickr site or view other photo galleries here.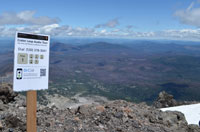 Lassen Peak Crater Loop Audio Tour
Download audio files and take a self-guided tour through the crater at the summit of Lassen Peak.
Join ranger Todd Jesse for a step back into history as we celebrate the 100th anniversary of the Lassen Peak eruptions plus trail conditions during the spring opening season.

Duration:

3 minutes, 23 seconds