Artist-in-Residence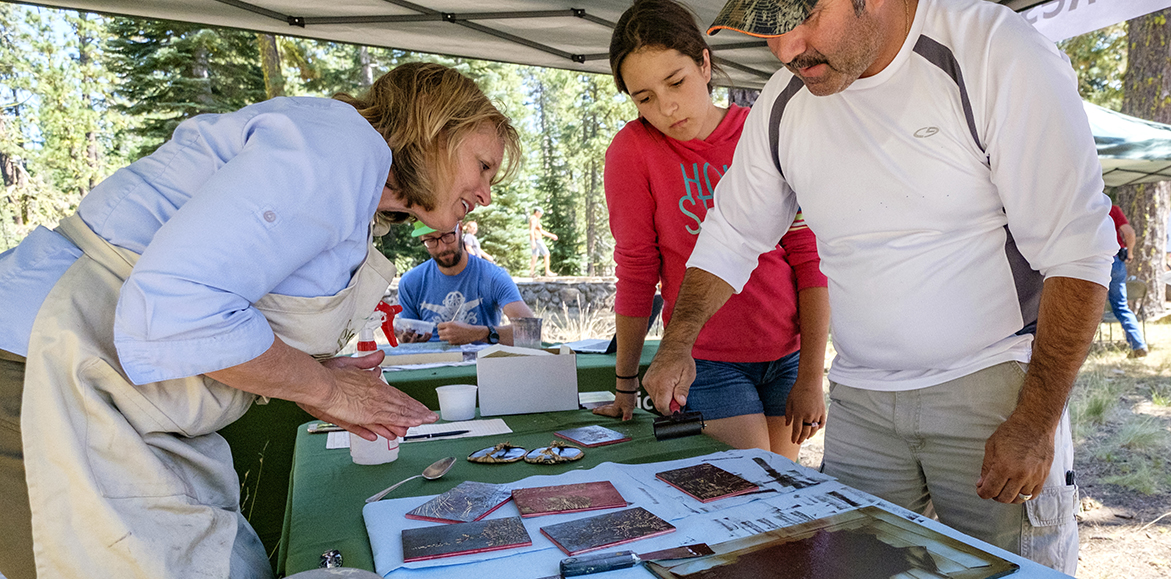 The Artist in Residence (AIR) program at Lassen Volcanic National Park offers amateur and professional artists an opportunity to pursue their particular art form in the park's inspiring environment. The AIR program seeks to:
Provide opportunities for artists to deepen their connection with Lassen through artistic process and immersion.
Create new connections to Lassen Volcanic National Park through individual works of art.
Further awareness of specific park themes through artistic and literary expression.
AIR Application
Amateur and professional artists of any medium are welcome to apply. This includes, but is not limited to: writers, sculptors, photographers, painters, musicians, and composers. View the
AIR Program Guide
for more information about the program and how to apply.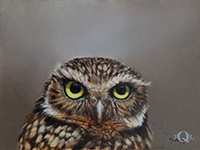 Some years ago, artist Jhenna Quinn Lewis and her family summited Lassen Peak together. This summer, Jhenna will return to Lassen Volcanic to create still-life portraits of birds using her traditional old-masters painting style.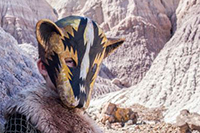 This summer, Lassen Volcanic will become the sixth national park at which artist Jym Davis will create and photograph animal-inspired masks. Jym celebrates the fact that his work is not a static object, but also a hands-on experience for people. Children are especially fond his paper mache masks.
Loading the player...
Visit JWPlayer docs for keyboard shortcuts
Duration:

2 minutes, 4 seconds
Artist in Residence Jym Davis spent two weeks living and making animal masks in the park. Learn more about his artwork that he, visitors, and rangers alike were able to try on and enjoy.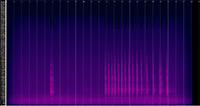 2017 AIR | Greg Weddig
Greg Weddig has been recording and documenting natural soundscapes since 2003. During his intermittent residency, Greg will work with park staff to incorporate his audio recordings into interpretive products for all to enjoy.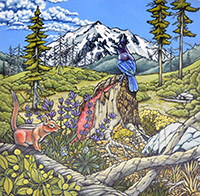 2016 AIR | David Rossman
Graphic design student David Rossman enjoyed hiking and backpacking during his two-week residency. A regular visitor to the park, David was excited to explore the park more deeply and discover its lesser seen natural beauty. David's oil and pen painting captures the vitality of the Manzanita Lake area, nestled at the base of Lassen Peak.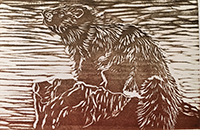 2016 Artist-in-Residence Melinda Whipplesmith Plank completed a collection of small woodblocks featuring park wildlife and landscapes. During the busy centennial summer, Melinda invited visitors to create their own prints using her handcarved woodblocks. View a selection prints from the woodblocks she carved during her two-week residency on Flickr.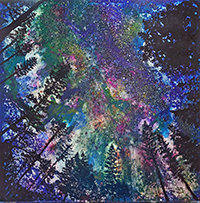 2015 AIR | Pamela Haunschild
Lassen's 2015 Artist-in-Residence (AIR), Mt. Ashland artist Pamela Haunschild, completed a four-week residency in August 2015. Pamela uses mixed media in her paintings to depict views of nature. Largely working with highly pigmented watercolors, her work includes patterns and textures that lend an abstract element. View Pamela's paintings she created during her residency on our
Flickr site
and a recorded presentation about her residency and technique on our
YouTube site
.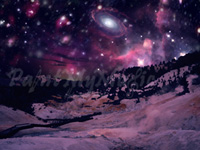 2014 AIR | Melissa Lockwood
Artist-in-Residence, Melissa Lockwood incorporated art into her life from childhood. While other kids would purchase clothes or video games with their limited allowance, she preferred art supplies. Melissa fell in love with the idea of protecting and preserving public lands in her sophomore year of college through a position with the Bureau of Land Management. After two seasons with the National Park Service, she was hooked for life. Melissa is Lassen's first Artist-in-Residence (AIR) and was instrumental in the development of Lassen's AIR program.
Melissa's artwork is currently on display in the Kohm Yah-mah-nee Visitor Center. You may also view her work on
Flickr
.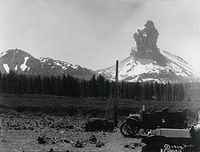 The Eruption Photographs
It is a daunting task to capture the rugged beauty and intricate features of Lassen Volcanic National Park. In the early 1900s, one artist paved the way to the park's creation in his series of eruption photographs. Benjamin F. Loomis' photographs have allowed countless people to travel through time and witness Lassen Peak's dramatic eruption. View photos of the Lassen Peak Eruption on
Flickr
.
Last updated: August 4, 2017