News Release
Juniper Lake Cabins Destroyed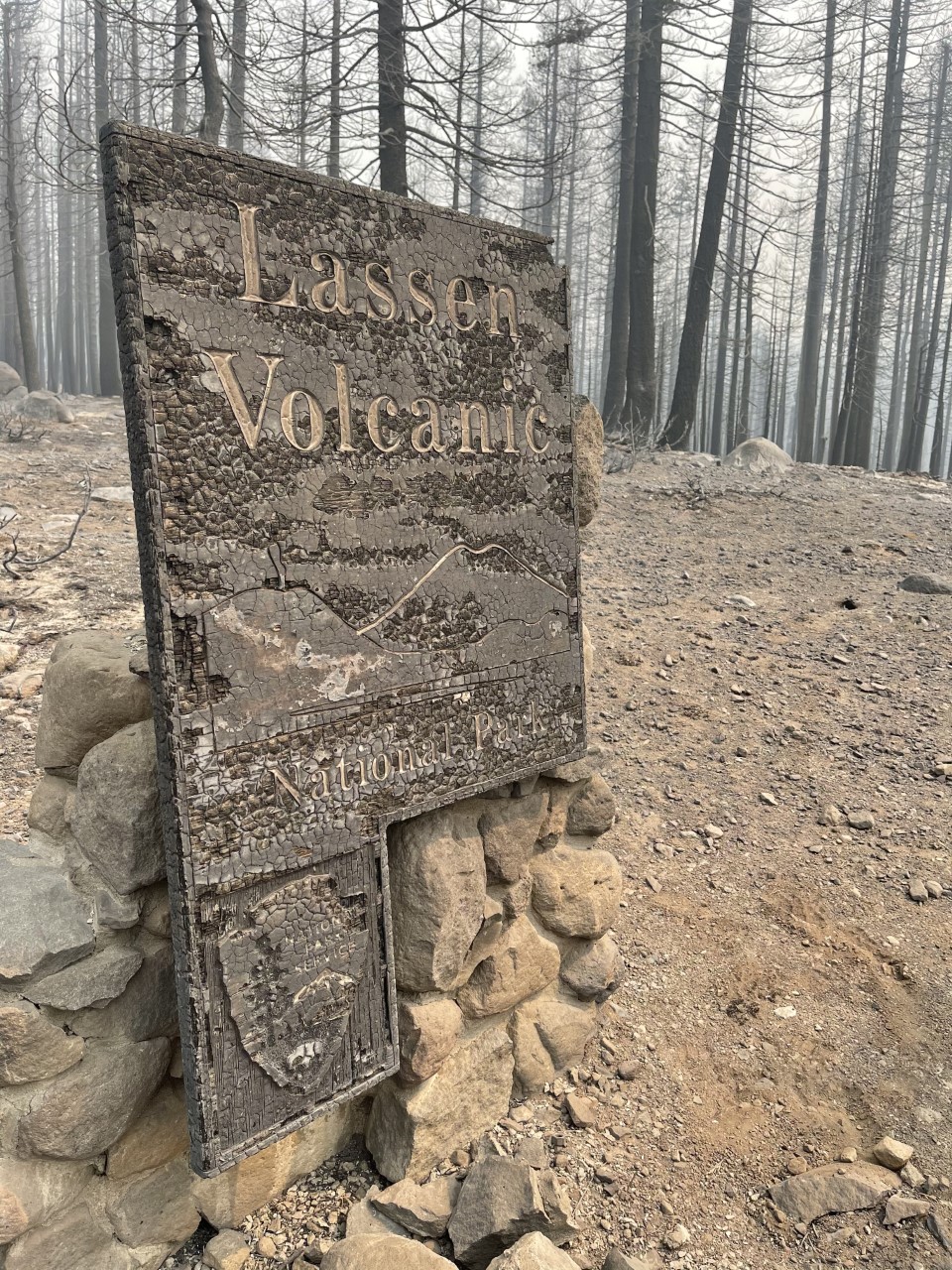 News Release Date:
August 22, 2021
Contact: Kevin Sweeney
Contact: Ana Cholo
Contact: Dixie Fire Media Line, (530) 588-0845
Seven of eight cabins located on the northwest shore of Juniper Lake, a beautiful, high mountain lake with views of Lassen Peak and other surrounding peaks, have been destroyed in the Dixie Fire. 
Most of the destroyed structures are private, in holder cabins, privately owned before the park's founding. Only one of the cabins remains unscathed by the fire, which has, thus far burned 46,950 acres of the park in varying severity.  
One of the seven cabins destroyed by the fire is owned by the federal government. 
"The character of Juniper Lake is somewhat unique," said Lassen Volcanic Superintendent Jim Richardson. "These cabins were privately owned before that part of the park became a federal park. They have been passed down through families and are very important to the history of those families."  
Richardson describes the Juniper Lake Campground, located near the impacted cabins, as "old school."  
It is first-come, first-serve, where there are two group campsites and several individual sites.  
"It is more of a local's campground and off-the-beaten-path," Richardson said. "The campground was burned, but that doesn't mean it's gone. We haven't been on the ground to evaluate it yet. The resources needed to do have a higher priority of suppressing this fire." 
The Dixie Fire, which has burned a total of 721,298 acres, tore through this favorite recreation area for many that include the nearby historic Harkness Lookout. It then went along the east side of Juniper Lake, but it did not burn the Juniper Lake Ranger Station. Richardson credits fuel clearing for sparing the station.   
The fire then continued along the east shore and headed north to Snag Lake and almost to Butte Lake as part of a two-day wind event that began on August 10th. The cabin owned by the National Park Service had a vital function as it accommodated crews that worked in that area of the park. 
For more information on the Dixie Fire please visit: https://inciweb.nwcg.gov/incident/7690/   
For more information about Lassen Volcanic National Park, please visit www.nps.gov/lavo; contact the park at (530) 595-4480 or e-mail us; find us on Facebook, Instagram, Twitter, and YouTube @LassenNPS. 
About the National Park Service. More than 20,000 National Park Service employees care for America's 423 national parks and work with communities across the nation to help preserve local history and create close-to-home recreational opportunities. Learn more at www.nps.gov, and on Facebook, Instagram, Twitter, and YouTube @nationalparkservice. #FindYourPark 
Last updated: September 1, 2021