Weather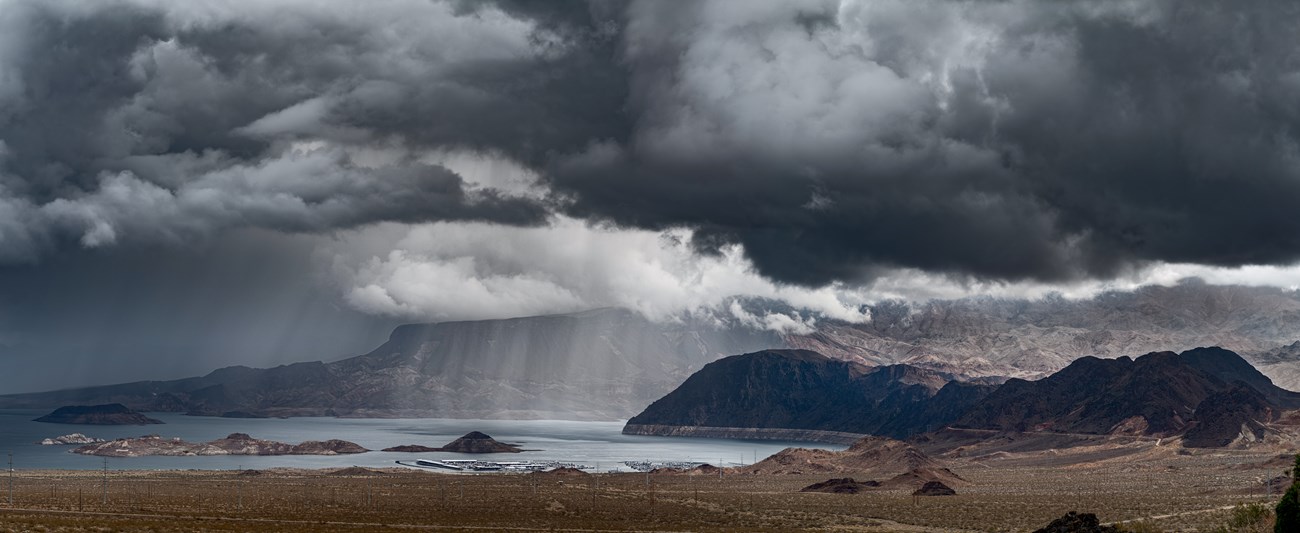 Sun, More Sun and a Bit of Rain
One of the many aspects of the Lake Mead National Recreation Area that continually draws visitors is its good weather. Many people come just to relax in the land of the sun. Refugees from states hit hard by winter's icy clutch often flee to this area to spend a mild winter. Sunbathers and water skiers spend summers here to toast in the 110F (43C) degree plus temperatures. The area generally has less than five inches of annual rainfall. Water temperatures may range from 45F (7C) to 85F (29C) degrees during winter and summer respectively.
Current Conditions
The park is 1.5 million acres, so weather can vary 20-30 degrees from the northern portion to the south. Find current and past weather conditions, including temperatures, winds, wave heights and precipitation using the links below or call the Las Vegas Office of the Weather Service at 702-263-9744.

Lake Mead Weather

Lake Mohave Weather

For real-time lake level information, view the Bureau of Reclamation Lower Colorado River Daily Report.
Loading weather forecast...
Average Temperatures in Boulder City, NV
Month

Average
Temperature
Average
Maximum
Temperature
Average
Minimum
Temperature

January

44

57

30

February

48

62

35

March

55

69

40

April

65

80

50

May

74

89

58

June

82

98

66

July

89

105

72

August

87

103

71

September

80

97

63

October

67

83

50

November

53

68

37

December

46

59

32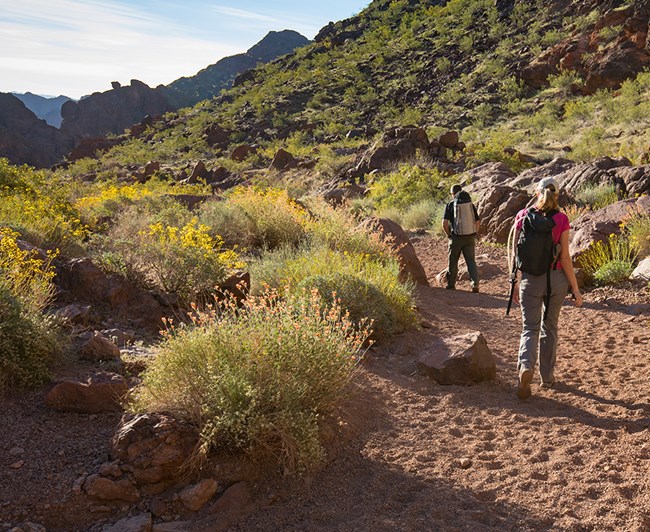 Spring
Spring at Lake Mead is one of the most popular times of the year to visit. Due to warm and sunny days and the possibility of spring wildflowers,
camping
,
hiking
and
fishing
are a few of our most popular past times.
Average Temperature:
(April, May and June): Daytime highs reach 80-98F (27-37C) degrees. Nighttime lows reach 50-66F (10-19C) degrees.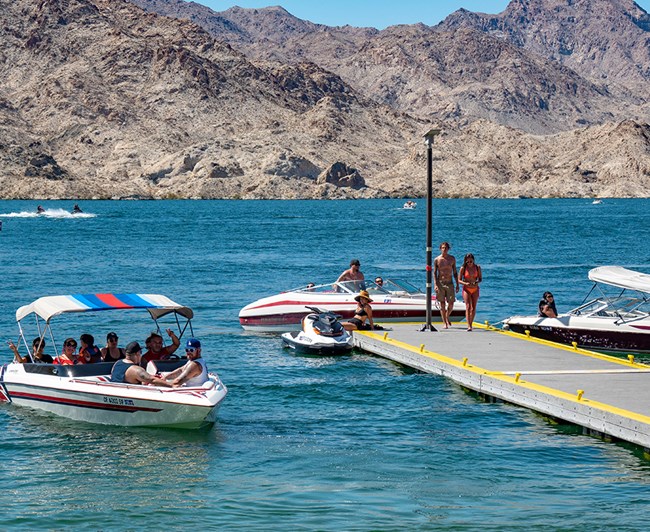 Summer
With the summer reaching record temperatures, both Lake Mead and Lake Mohave become the central focus of most visitors. Enjoy a variety of
water recreation activities
in a rugged and picturesque setting.
Average Temperature:
(July, August and September): Daytime highs reach 89-103F (32-40C) degrees. Summer can be a dangerous time due to excessive heat. Some hiking trails are closed for public safety. Keep water on you at all times.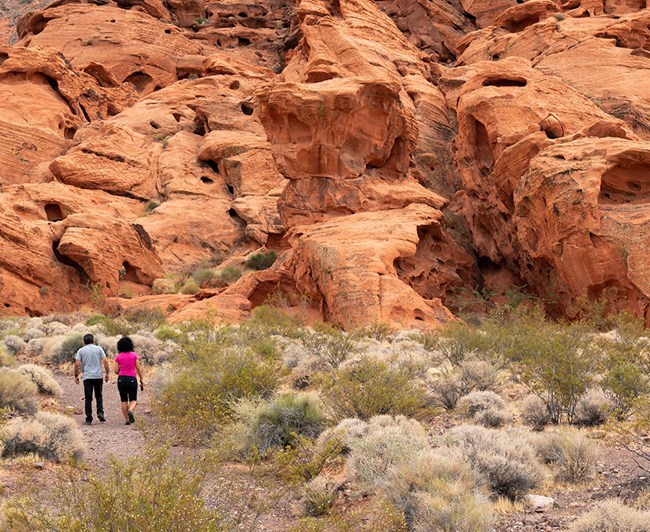 Fall
With the possibility of warm and pleasant weather,
campgrounds
become more active and are usually packed with visitors from all over the globe. Reservations are recommended.
Hiking
seasons also starts up fresh with many trails reopening until summer.
Average Temperature:
(October, November and December): Daytime highs reach 59-83F (15-23C) degrees. Nighttime lows reach 32-50F (0-10C) degrees.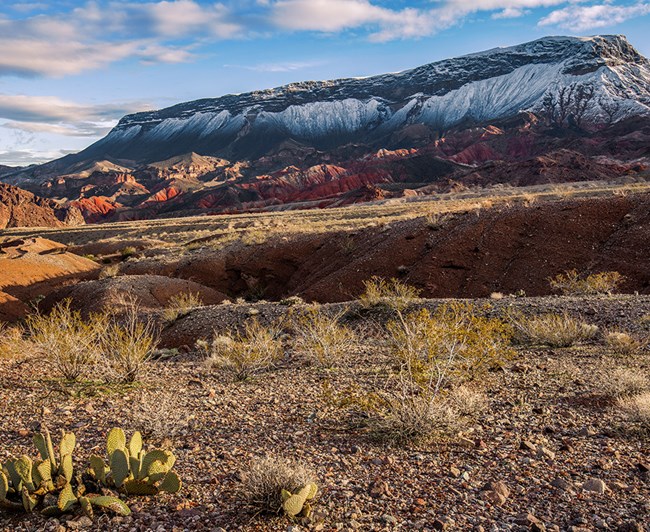 Winter
With the occasional snowcapped mountain and spectacular winter sunsets, Lake Mead becomes the tourist destination for
photographers
,
bikers
and
campers
alike.
Average Temperature:
(January, February and March) Daytime highs reach 57-69F (14-21C) degrees. Nighttime lows reach 30-40F (-1-4C) degrees.
Last updated: January 23, 2023