Campgrounds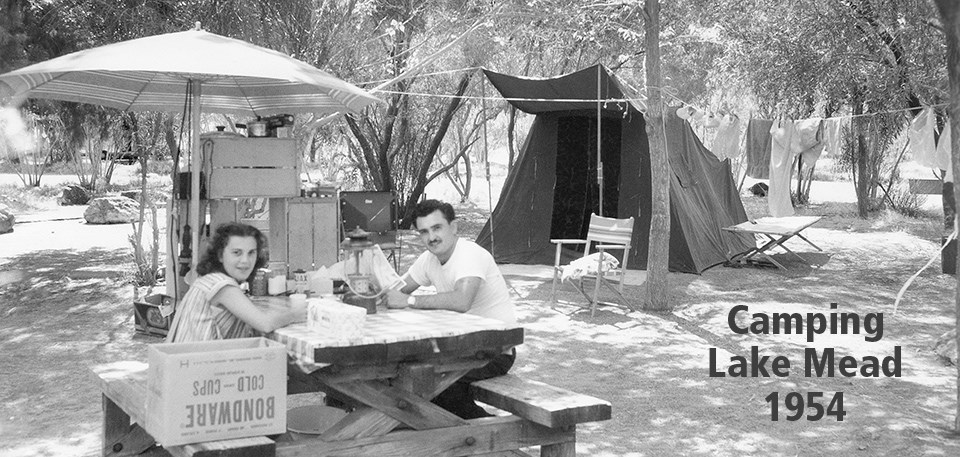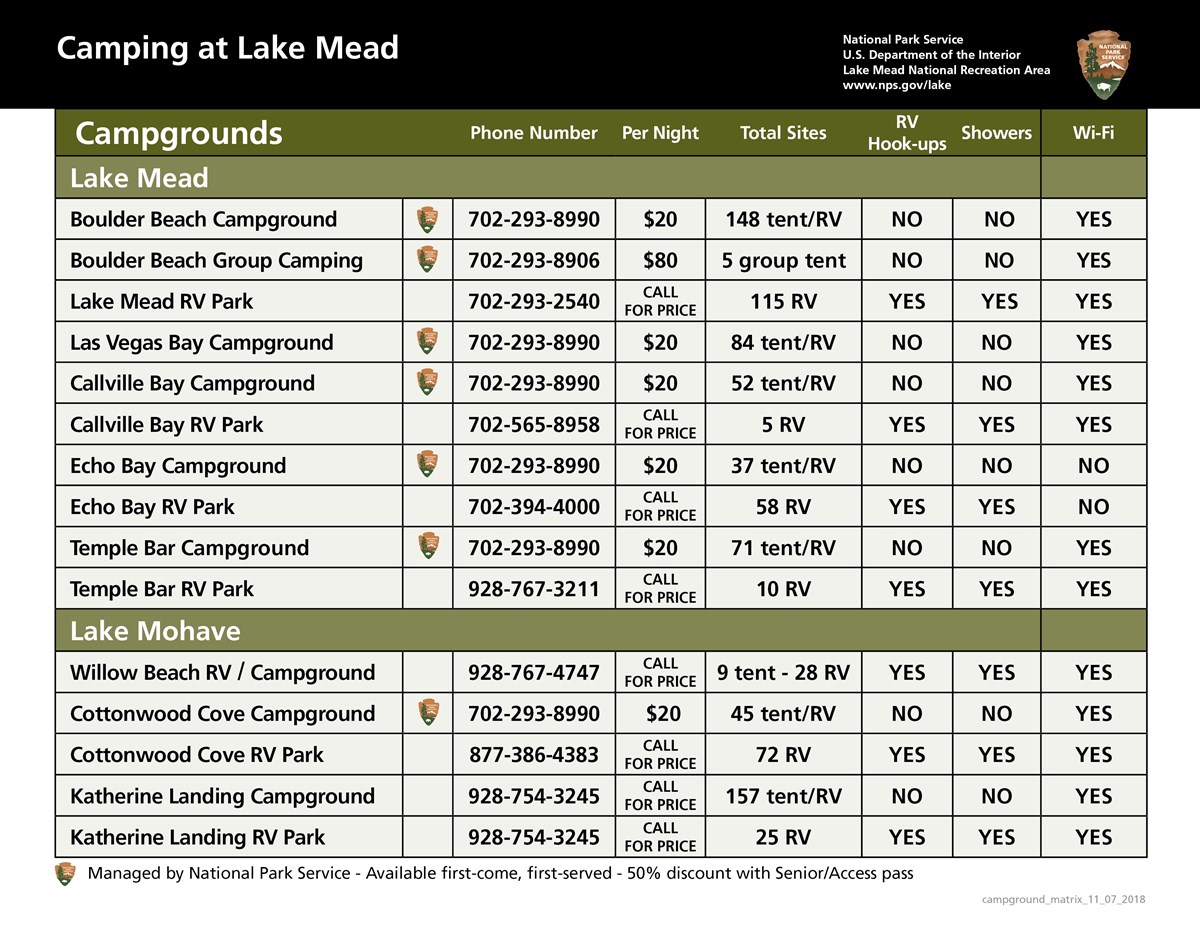 For more information on campgrounds, please call 702-293-8990.
Non-NPS campground rates are subject to change. Please check with concessioner.

Fees
Campground fees are $20 per site ($10 with the Interagency Senior and Access passes) and are payable immediately upon occupying a campsite. Fees are posted at the entrance to the campground. Sites managed by the National Park Service are available on a first-come, first-served basis. There are no reservations. Check-out time is noon. There is more information available on our
Fees & Reservations Page
---
Single Site Camping
Site capacity maximum is eight persons, four tents and two motorized vehicles (e.g., one camping unit and a towed vehicle) per site. Four motorcycles may occupy a site. Motor vehicles must be parked in designated parking areas only and may not be driven onto the dirt or across irrigation ditches.
Group Camping
Group campsites (12 person minimum/30 person maximum per site) are $80 per site and located at the Boulder Beach Campground. Camping fees are posted at the campground kiosk. Reservations are required. Please call (702) 293-8906, Monday through Friday, between 8 a.m. and 4 p.m. The group campground is for tent camping only with limited vehicle parking. RV sites are located nearby. Group campground accommodations include a common area restroom, picnic tables, fire pit and limited shaded areas.
---
RV Sites with Full Hookups
RVs may park at any National Park Service campsite; however, there are no hookups. Boulder Beach Campground can accomodate larger RVs.

Park concessioners provide RV sites with full hookups (electric, water and sewage) at Lake Mead RV Village, Callville Bay, Echo Bay, Temple Bar, Willow Beach, Cottonwood Cove and Katherine Landing. Reservations may be made by contacting the concessioner.
Backcountry Camping
If you prefer to camp off the grid, the park has many options for backcountry camping.
---
Vehicle Camping
Vehicle camping is permitted at developed campgrounds or in primitive areas designated on the
backcountry maps
. Vehicles of all kinds, including four-wheel drives, motorcycles and bicycles, must stay on designated roads.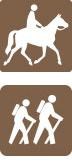 Shoreline, Backpack and Horseback Camping
The park has hundreds of miles of shoreline and backcountry suitable for camping. You can camp almost anywhere accessible by boat, paddlecraft, foot or on horseback. Your campsite must be at least 1/2 mile from any designated road.
General Rules and Information
The following areas are closed to camping:

Day use areas
Arizona: North and South Telephone Cove, Cabinsite Point and Princess Cove
Nevada: Rogers Spring and Placer Cove

Camping is limited to a total of 90 days within any consecutive 12-month period.
Camping is limited to 30 days in any developed campground.
Camping is limited to 15 days per visit in the backcountry. After 15 days, campers must either move to another backcountry area or developed campground, or leave the park.
Pack out what you pack in.

All persons camping within one-quarter mile of the shore of Lake Mead and Lake Mohave to include hot and cold springs shall have a means to contain solid human waste.

Quiet hours are 10 p.m. to 6 a.m. Please do not create or sustain unreasonable noise, including generators, during those hours.
Property unattended for longer than 24 hours is prohibited unless authorized in writing by the Lake Mead NRA Superintendent.
Pets must be kept on a leash not to exceed 6-feet in length and should not be left unattended. Barking dogs are considered a nuisance. Never leave your pet in a closed vehicle. Pet excrement must be disposed of in trash containers.
Please do not feed wildlife. Wild animals can become dependent on handouts of food and lose their fear of humans. This is dangerous for the wildlife and you. All plants, animals and natural features are protected in national parks.
Trees can provide refreshing shade and a windbreak for campers. It is illegal to cut or damage any tree in a national park.

Gas powered grills are permitted on houseboats and within developed areas. Fires are permitted in grills, fire rings, portable stoves, portable barbecues and portable fireplaces in all campgrounds and picnic areas. Campfires are permitted throughout the backcountry.

Fire size must be less than three feet in diameter

Fires must be at least ten feet from the nearest beach logs, structure, or vegetation

Chemically treated wood, painted wood, wood with nails or staples shall not be used.

Fires must be above ground (no pit fires) and attended at all times

Fires must be completely extinguished with water, doused and stirred. Fires should not be covered with sand; as it will insulate the heat and create an unseen danger for wildlife and visitors.

Rock Rings must be deconstructed and refuse must be removed from beach after visit.

When shoreline camping, all charcoal ashes must be packed out and disposed of in park trash receptacles after ensuring that they are completely extinguished.
Last updated: February 12, 2020