Port Alsworth
Port Alsworth is home to Lake Clark National Park and Preserve's Field Heaquarters and Visitor Center. From there, you can experience some of the incredible wilderness and scenery that the park is known for. If you're planning a trip to Port Alsworth, be sure to come prepared. Port Alsworth is not connected to a road system and there are no grocery stores.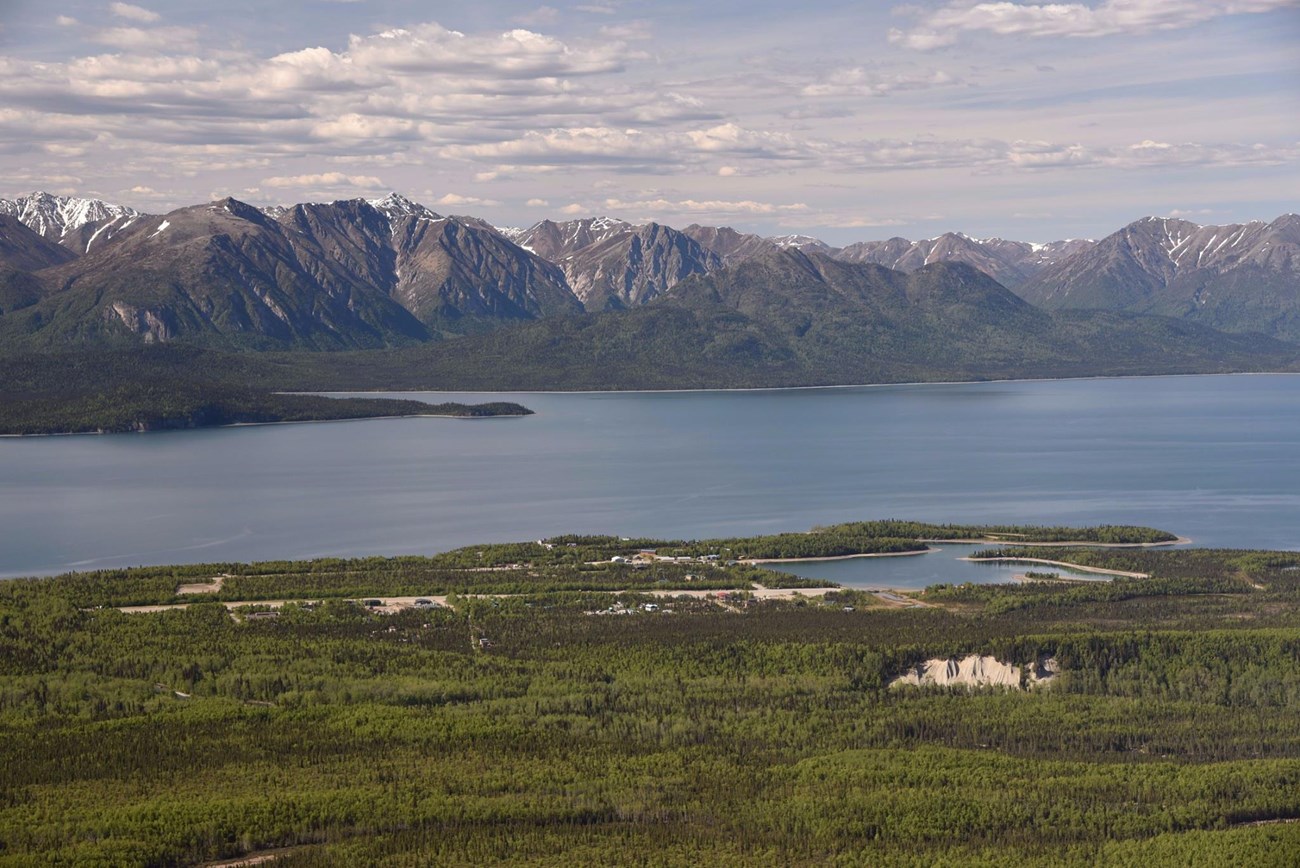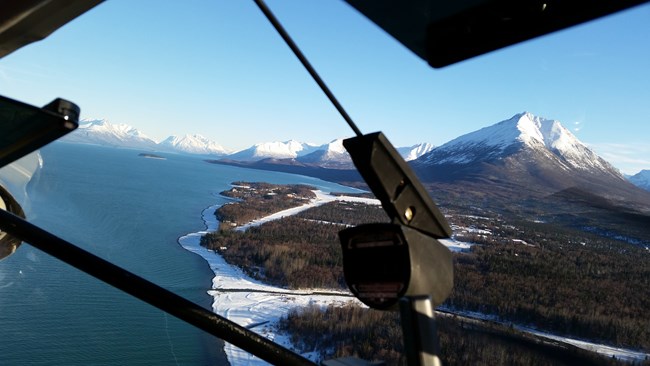 Getting to Port Alsworth

Flying to Port Alsworth
Landing gear: Wheels or Floats*
Most visitors arrive in a small plane operating on wheels that lands on one of the two airstrips. Be aware that while any floatplane can land on the state waters in Hardenburg Bay at Port Alsworth, there may be issues with parking planes on privately owned sections of the shoreline. For this reason, some floatplane air taxis based out of other communities may choose not to fly to Port Alsworth. The flight from Homer, Kenai, or Anchorage depends on the aircraft but generally last from about an hour to 1.5 hours.
Click the link above to see a list of all the air taxis that are permitted to operate in the park. Prices depend on group size, type of airplane, length of flight, and where the flight originates. Contact each air taxi operator directly to determine availability and the cost for your trip.

The linked air taxi operators are permitted to operate within the national park under FAA Part 135 air taxi regulations which require three miles visibility and glide distance to shorelines while crossing open water such as Cook Inlet. There are also guide services permitted to guide in the park who fly aircraft, land outside the park and walk into the park for guiding purposes. Those guides operate under FAA part 91 regulations which have lower safety visibility and glide distance requirements.
Getting Around
The infrastructure of Port Alsworth is centered around two active gravel aircraft runways that terminate at Hardenburg Bay. Locals utilize feet, fat-tire bicycles, ORVs, and vehicles to get around. Unless other arrangements are made with an air taxi, lodge, or another service in town, expect to walk where you need to go.

You may have to cross one or both of the aircraft runways on foot. If so, go to the very end of the runway to avoid intersecting an active and sometimes busy airstrip. Always look left, right, and UP before you cross. Small aircraft can be surprisingly quiet when landing or taking off and you may not hear an aircraft until its wheels hit the ground.

Open in the summer only, the visitor center is located midway up the easternmost runway and has maps of Port Alsworth and the Tanalian Trails that originate from town. Winter visitors may contact park staff in the Headquarters building next to the visitor center.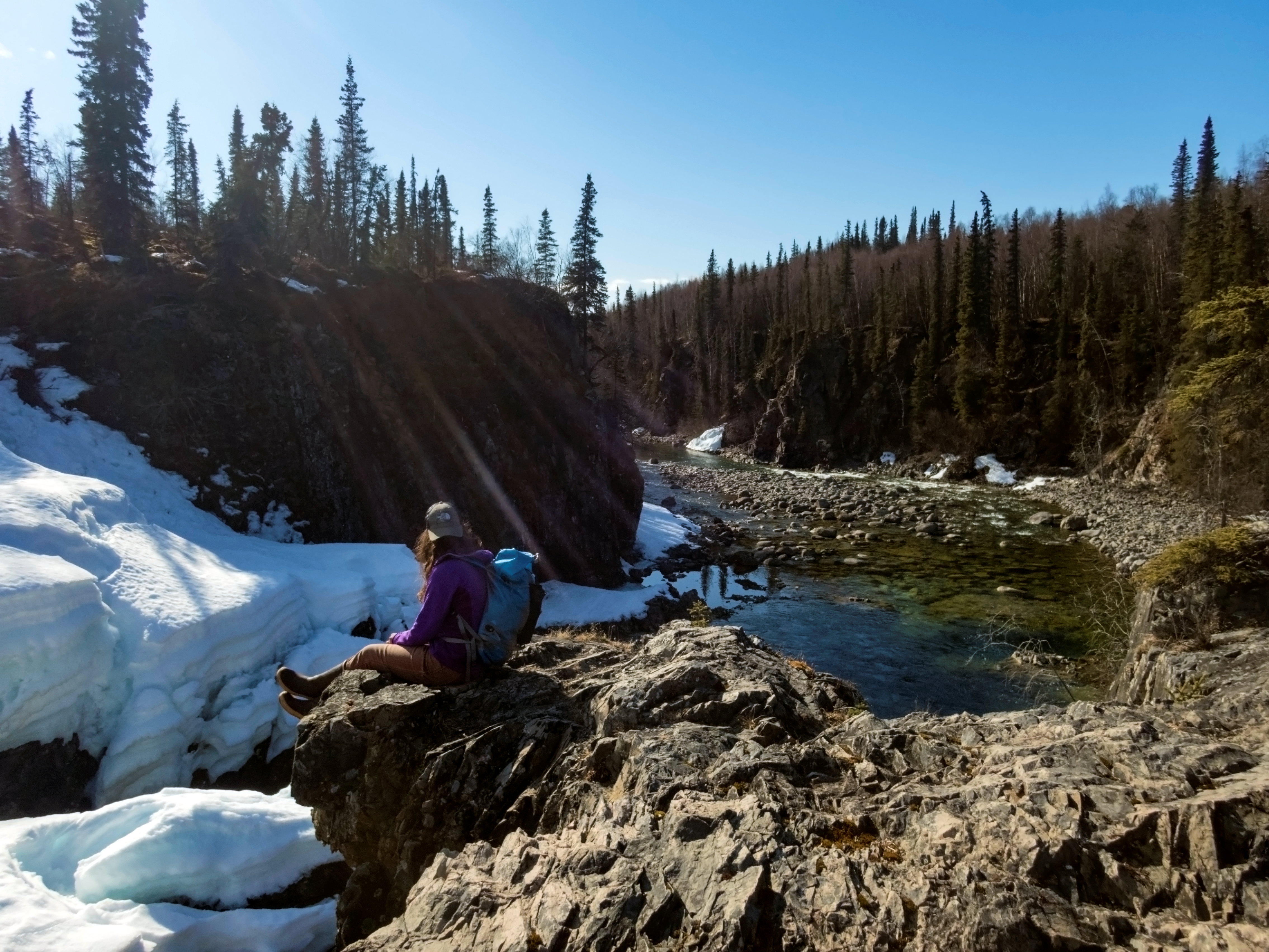 Things to Do
Last updated: July 25, 2021