Eating & Sleeping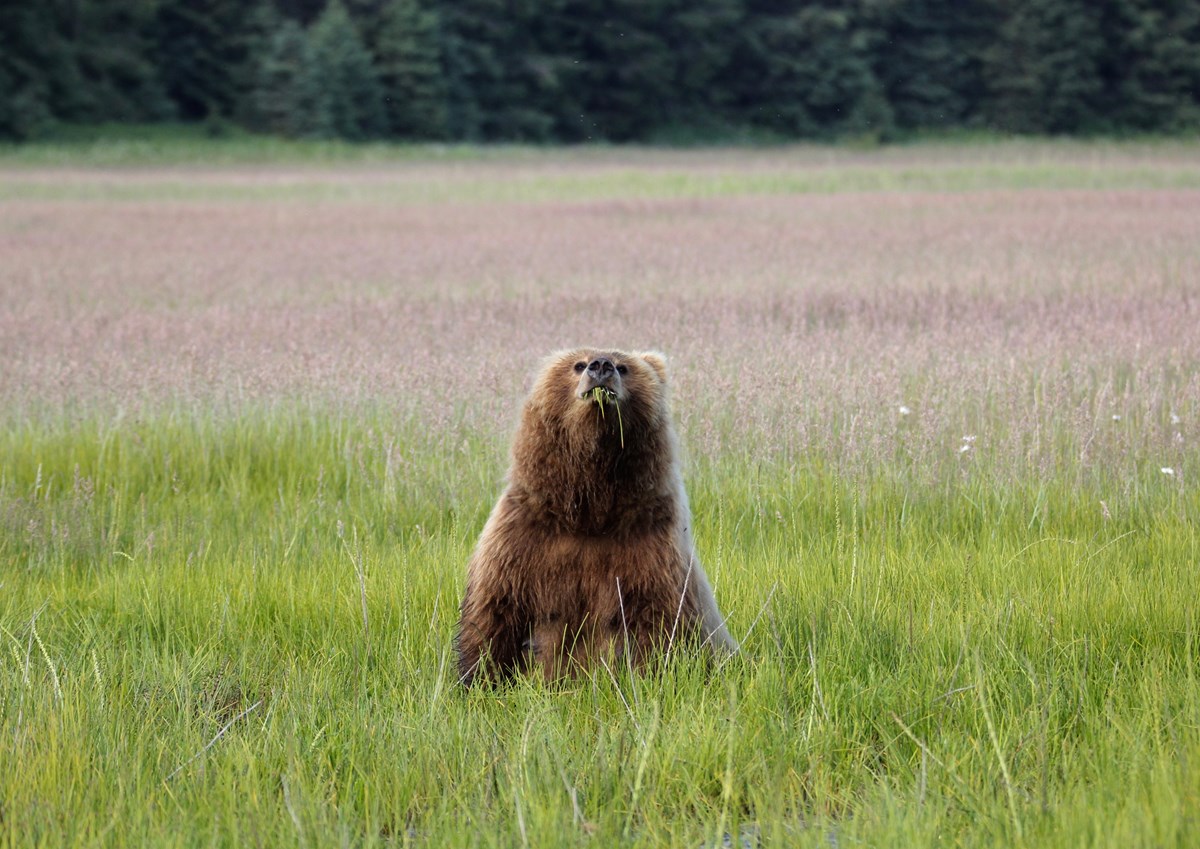 There is a variety of lodging options within Lake Clark National Park and Preserve from rustic camping, to bed and breakfasts, to all inclusive lodges offering guided excursions. However, unlike many larger parks, Lake Clark does not have a concessionaire who runs dining and lodging facilities on park property. All dining and lodging options are located on private property and owned and operated by private sector businesses. Contact each lodge directly to determine pricing and availability.
Where to Eat
If you are not staying overnight at a lodge, you must provide all your own meals during your visit to the park. You may be able to make advanced arrangements for a meal with a lodge in the area you plan to visit.
Please note:
Picnicking in Chinitna Bay from Glacier spit to the NPS ranger cabin (2 miles east) is prohibited above the beach June 1 - August 31.
Please eat and prepare food outside the Proenneke cabin. Many visitors enjoy the view from the beach in front of the cabin during their lunch break.
Lodges, Bed & Breakfasts, Cabins
The following lodging opportunities are all independent businesses operating on private land within the park boundary. Contact each lodge directly to determine pricing and availability. This list is not an endorsment by the National Park Service but is intended to provide information.
Camping
With a few exceptions, visitors may travel and camp where they like in this trail free environment. For more information please visit our camping and backpacking page.
Port Alsworth has one campground that is privately owned and operated by Tulchina Adventures (907) 781-3033.
Hope Creek primitive camping area with no services is available on a first come, first served basis on Upper Twin Lake just west of the Proenneke Historic Site. You must be prepared for a creek crossing to access the Proenneke cabin from the camping area. Bear resistant boxes large enough to hold coolers of most sizes are available at the campsite. Visitors camping elsewhere are required to pack in bear resistant canisters (BRCs) to store food and toiletries. BRCs may be borrowed from the visitor center in Port Alsworth or rented from outdoor gear shops in Anchorage, Homer, or other communities before flying to the park.
The Richard L. Proenneke Historic site is closed to camping. You must find a suitable site to camp outside the historic site boundaries, or stay in the Hope Creek primitive camping area. Sleeping in or occupying the cabin, cache, or woodshed is also prohibited.
The sedge meadow north of the slough in Chinitna Bay is closed to camping and all other human entry from May 1 to August 31.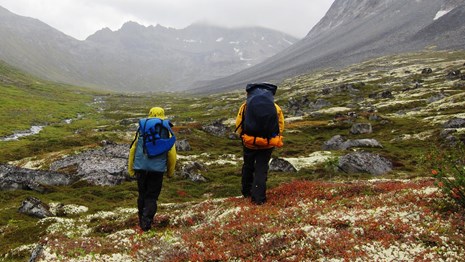 Camping and Backpacking
The park offers outstanding tundra hiking with both base-camping and point to point backpacking trip options.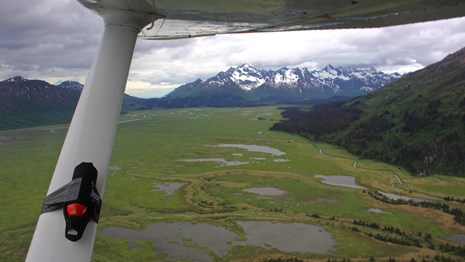 Camping Along the Cook Inlet Coast
Campers should be extra vigilant with food storage and plan for safe camping in bear country.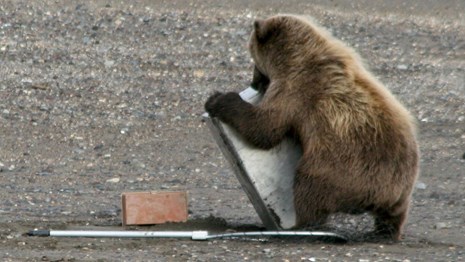 Lake Clark's Food Storage Requirements
Know how to properly store your food, toiletries, and fish prior to arriving in Lake Clark.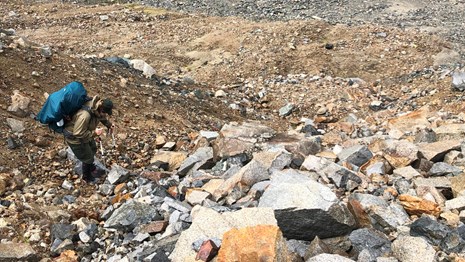 Backpacking in Alaska
Get acquainted with what makes backpacking in Alaska unique and familiarize yourself with these backcountry tips before you plan your trip.


Last updated: December 3, 2020