Alerts & Conditions
COVID-19 Information
Due to the COVID-19 outbreak and the National Park Service's goal to protect visitors, local communities, and staff, the following facilities and areas are closed until further notice:
Visitor Center and Administrative Office in Port Alsworth, AK
Richard L Proenneke Historic Cabin
Staff are working. Please call (907) 781-2218 to leave a message for an employee to return your call or email LACL_Visitor_Information@nps.gov.
Visitors are asked to consult State of Alaska Public Health Mandates for up to date guidance regarding traveling and visiting Alaska. Local communities adjacent to the park have issued their own closure notices under authority of the State of Alaska. Up to date information regarding closures in local communities can be found through the Lake and Peninsula Borough website.
The public utilizing areas of the park that are not subject to these closures are asked to follow CDC guidance regarding social distancing.
Our field research and monitoring operations are also planning for significantly changed or cancelled operations for the summer of 2020 with a focus on the health and safety of staff and local residents.
Thank you for your assistance in keeping park visitors, local communities, and staff safe.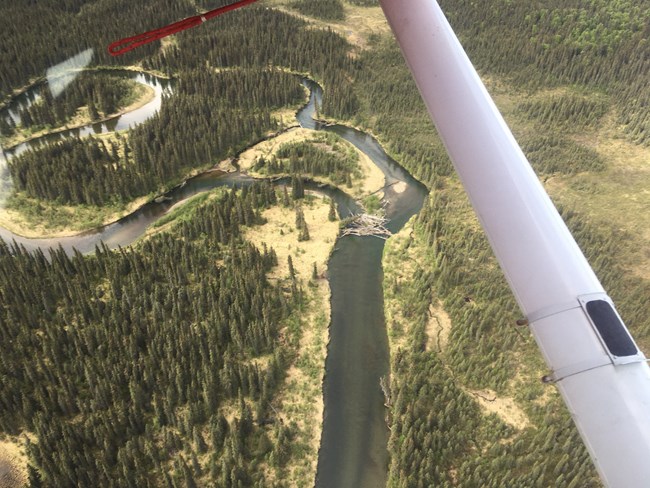 River Conditions Update
June 3, 2020: Conditions on the Chilikadrotna and Mulchatna Rivers have improved from 2019 but remain challenging.
The Chilikadrotna River one has one near blockage with a down tree across most of the main channel of the river. There are two woody areas. The first is just downriver from the Ptarmigan Creek confluence and the second is approximately the last three river miles before the confluence with the Mulchatna River. All woody sections are passable with a raft, but not easily done. A raft did just float the river. Regardless, smaller boats (e.g. kayaks, packrafts, etc.) may be easier because of their maneuverability. If the wrong river channel is taken in either one of those "woody" sections, it would be a challenge for any boat, and a portage is likely. For this we always recommended boaters overfly the river before floating.
Boater report update 9/9/20
"We found the Chili to be quite challenging with lots of log jams, couple sweepers blocking the channels and strainers everywhere. We portaged around at least 2 jams."

The Mulchatna River has five full river blockages and two locations of partial or near blockages. The near blockages are likely impassable for larger boats (rafts, catarafts, etc.) The full blockage would require portages over or around. Boaters should fly the river before floating.

These obstacles, on both the Chilikadrotna and the Mulchatna Rivers, are located outside of the park and preserve.
Last updated: September 8, 2020