Alerts & Conditions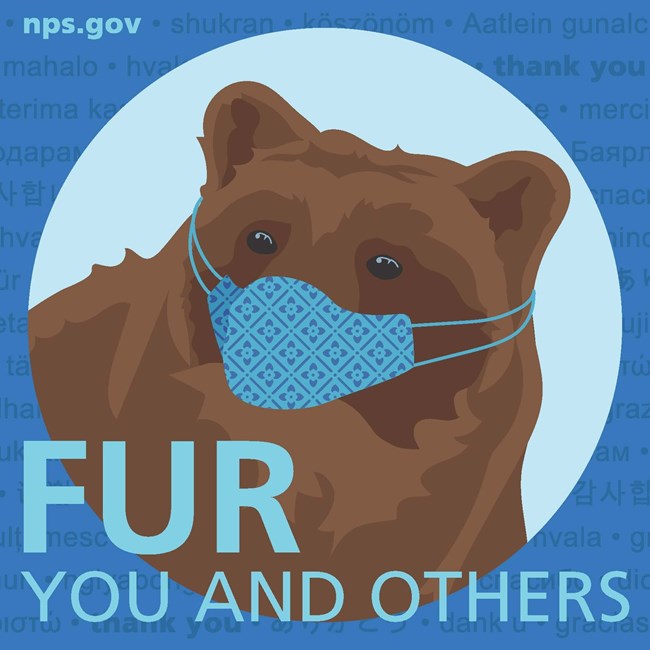 COVID-19 Information
Mask Requirements
In order to protect the health of those who live, work, and visit our national parks and facilities, facemasks are now required in all NPS buildings and facilities. Masks are now also required on NPS-managed lands when physical distancing cannot be maintained, such as narrow or busy trails and overlooks. Specific outdoor areas where masks are required at Lake Clark National Park and Preserve include:
the visitor center exhibit area,
Richard L Proenneke Historic Site,
designated bear viewing sites at Chinitna Bay,
Within electric fences of ranger stations such as for picking up fish carts at Silver Salmon Creek,
Where separate groups gather together for bear viewing purposes along the coast on park land, such as at Silver Salmon Creek.
Priest Rock and Joe Thompson Public Use Cabins
The public use cabins will be open for summer 2021. Reservations are available online at recreation.gov.
Visitor Center
The visitor center in Port Alsworth will be unstaffed and open for outdoor exhibits only again in 2021. Bear Resistant Food Containers, park information, and backcountry planning information will be available on a self-serve basis 24 hours/day, 7 days/week. The double-ender boat exhibit will be open Monday – Friday. This operation will start Memorial Day Weekend.
Richard Proenneke Cabin
Dick Proenneke's cabin will be staffed 7 days/week. The top door to the cabin will be open. Visitors will be able to see inside and explore the trails throughout the site. Rangers will conduct programming from the beach in front of the cabin. Staff are expected to be in place at Twin Lakes on or about June 4th.
Silver Salmon Creek and Chinitna Bay
Staff will be onsite throughout the summer. Services will return to operations similar to pre-pandemic with Covid-19 mitigation processes in place. The beach wheelchair in each location will be available throughout the summer.
Crescent Lake
Staff will be onsite similar to pre-pandemic levels.
Local Community Information
Local communities adjacent to the park have issued their own closure notices under authority of the State of Alaska. Up to date information regarding closures in local communities can be found through the Lake and Peninsula Borough website.
Thank you for your assistance in keeping park visitors, local communities, and staff safe!
North Johnson Tract RWCA
Lake Clark National Park has finalized the Finding of No Significant Impact (FONSI) and revised Environmental Assessment for the North Johnson Tract Right-of-Way Certificate of Access (RWCA). The Park will now begin drafting the RWCA permit, which will include the mitigation measures from the FONSI. You can view the FONSI and revised EA at on the NPS PEPC site. Lake Clark and the Region 11 Lands Program will now draft the RWCA permit, incorporating the mitigation measures in the FONSI into the terms and conditions of the permit.
Last updated: March 25, 2021