Priest Rock Public Use Cabin
Stay in a rustic cabin to experience remote Alaska living for yourself. Split some wood and head inside to light a fire in the stove. Enjoy the warmth while your gear dries out from a day on the water.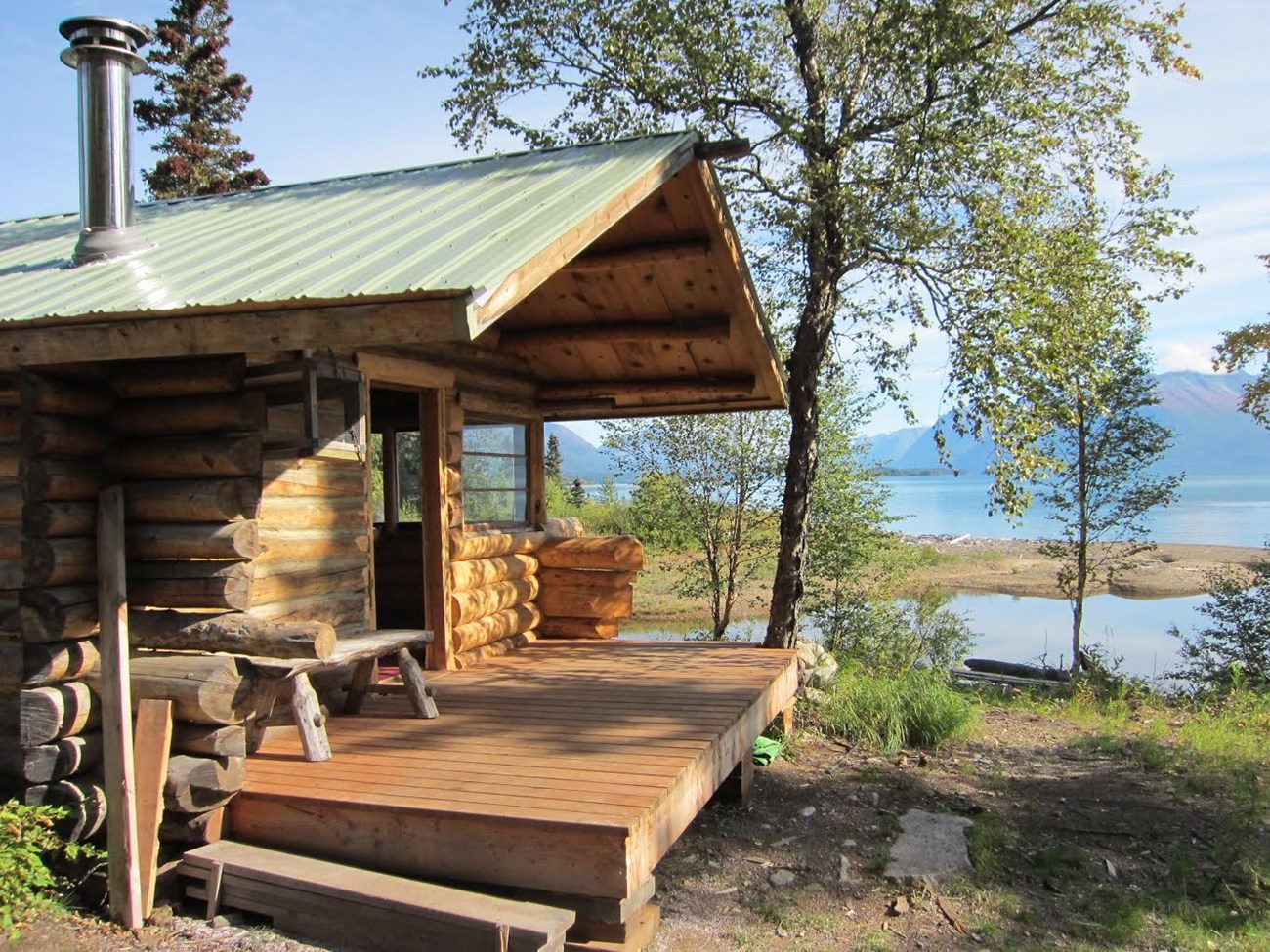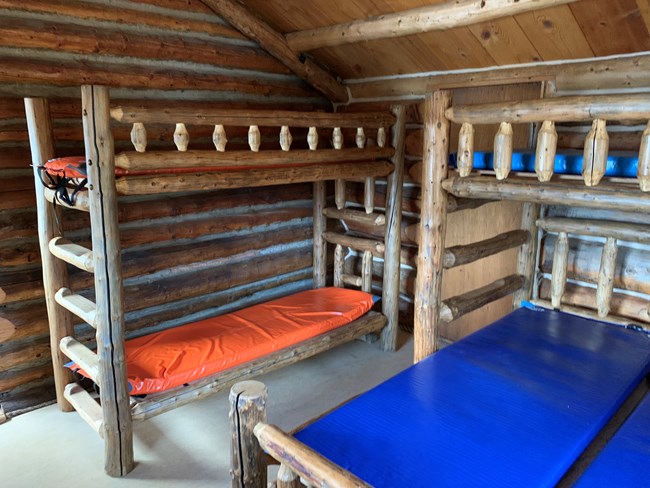 A Wild Paradise
The Priest Rock Cabin sits on the north shore of Lake Clark, approxiately eight miles north of Port Alsworth. The cabin is perched above a small creek that runs into the lake. It commands a sublime view of Lake Clark's upper reaches, backed by mountains rising to 6,000 feet. It's an ideal place for kayaking, boating, fishing and wildlife viewing.
Experience Lake Clark's History
The cabin was originally built and lived in by long-time Alaskan Allen Woodward of Anchorage who was a summer resident of Lake Clark from about 1950 to the early 2000s. To learn more about the history of the cabin, visit
Hnitsanghi'iy 'The Rock That Stands Alone' (Priest Rock)
.
The Woodward Cabin at Priest Rock offers park visitors the opportunity to stay in one of Lake Clark's iconic and historic log cabins. Visitors can seek solitude and experience the same sights and sounds that the Woodward family enjoyed for nearly fifty adventurous summers on Lake Clark. Allen and Marian Woodward have made it possible for park visitors and residents to experience both the cabin and the Bristol Bay Double-ender from the mid-century history of the region.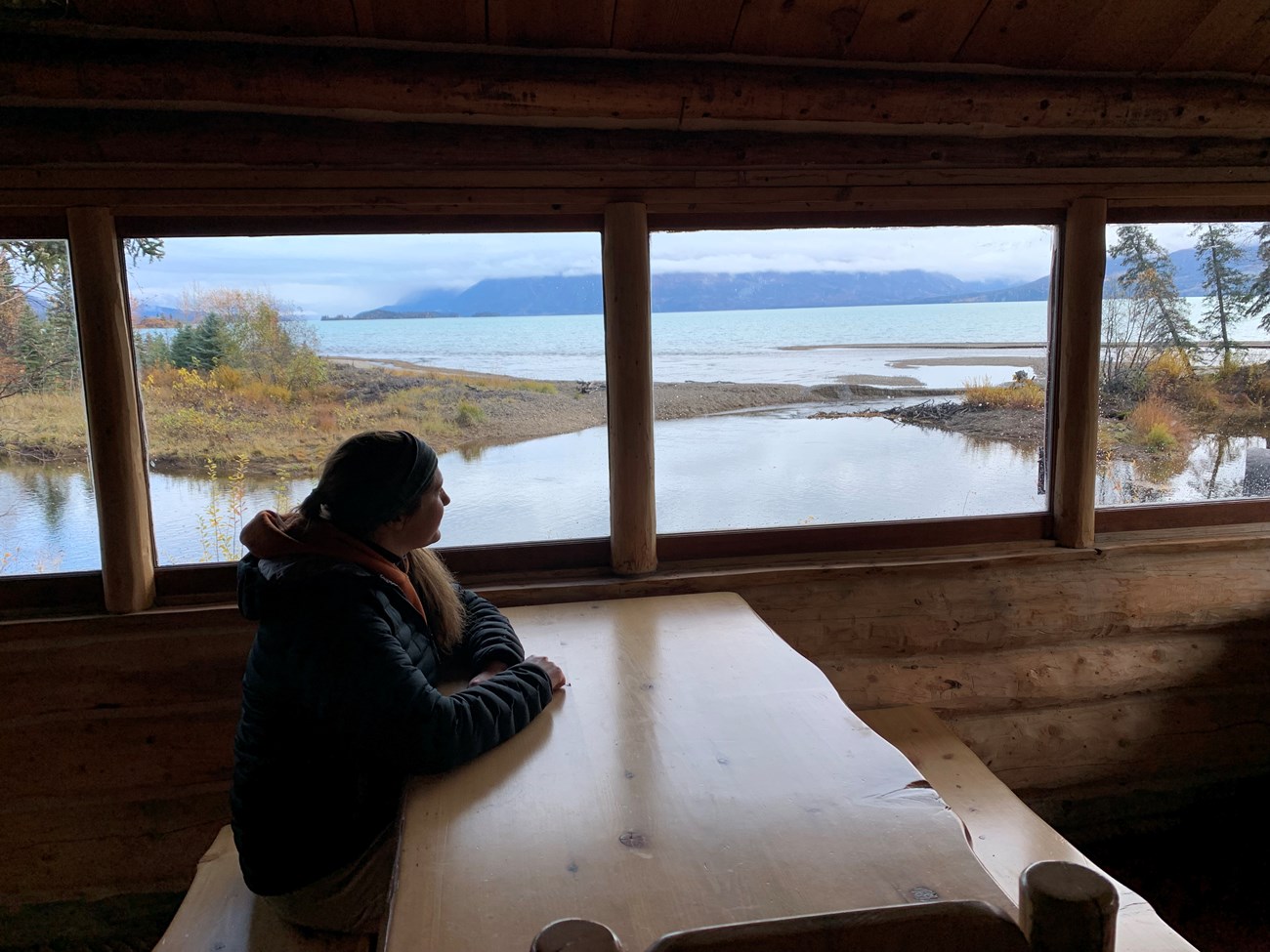 Know Before You Go
Facilities:
The cabin is rustic and accomodates up to six people. It is equipped with a wood stove, table, chairs and a nearby outhouse. Sleeping accomodations include wooden bunks--three single beds and one queen bed. There is no electricity or running water at the cabin. Fresh water is available in the lake but must be treated.
Getting There:
The cabin is 120 air miles from Anchorage and 8 miles from Port Alsworth. Visitors must arrange their own transportation.
Transportation:
Cabin is only accessible by floatplane or boat; water taxis may be available from Port Alsworth. There are no mooring buoys at this location. For information, see our
Directions
page.
Price:
$65 per night.
Stay Limit:
The maximum consecutive stay limit is 5 nights for a limit of 21 nights in a calendar year.
Reservations:
Reservations are required. Reserve online at
www.recreation.gov
Cabin Rules and Other Considerations
Dogs are allowed at the cabin.
Please use wood sparingly for heating purposes only.
You are responsible for bringing your own cook stove, lighter, utensils, sleeping pads, bedding, toilet paper, drinking water, and/or means of treating drinking water.
Park regulations require all food, garbage, and other scented items be secured inside the cabin at all times because bears frequent this area. Food storage violations could result in immediate termination of the cabin reservation in addition to a fine.
Trash needs to be removed from the park. Pack out all trash and remaining food with you. There is no public trash collection in Port Alsworth.
No smoking in the cabin. All cigarette butts must be packed out with garbage.
Fishing and hunting activities are allowed while based at the cabin in accordance with all state and federal regulations.
Please respect private property. Many local residents live a subsistence way of life. Their land, camps, fishnets, traps, and equipment are private property. Native Corporation lands and private property exist in the area, they are not open to the public.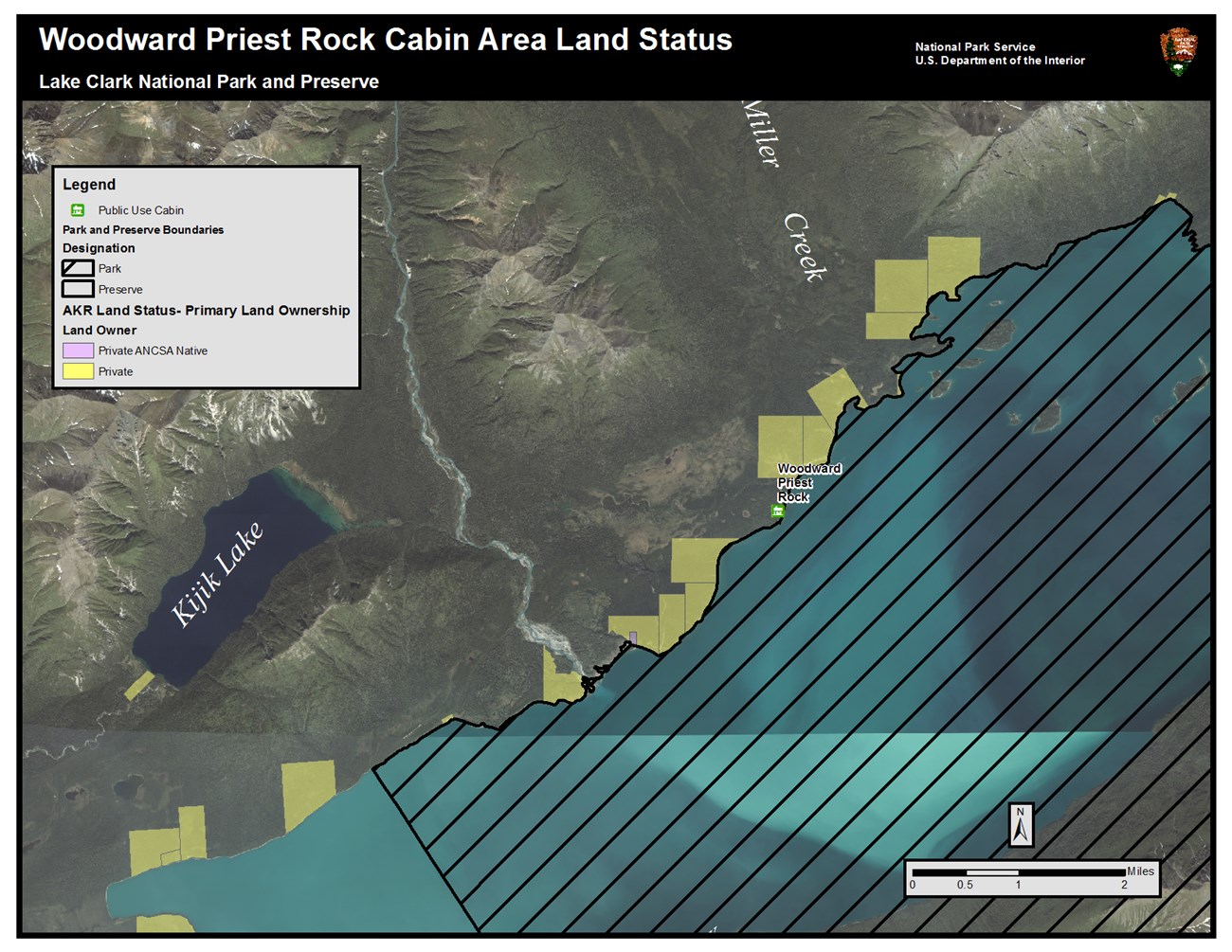 Please be respectful of private property around the cabin and along the shore of Lake Clark.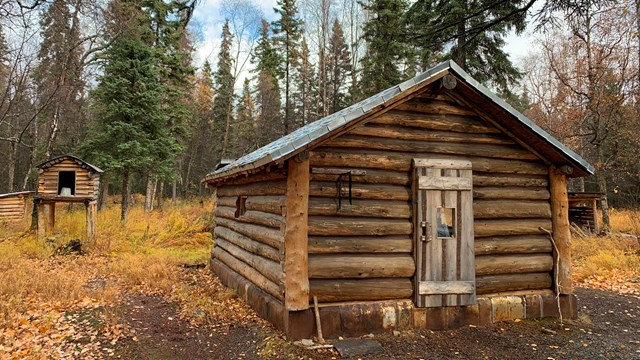 Discover the Joe Thompson Cabin
Joe Thompson was essential in the development of Port Alsworth. This cabin is one of many he built in the Lake Clark region.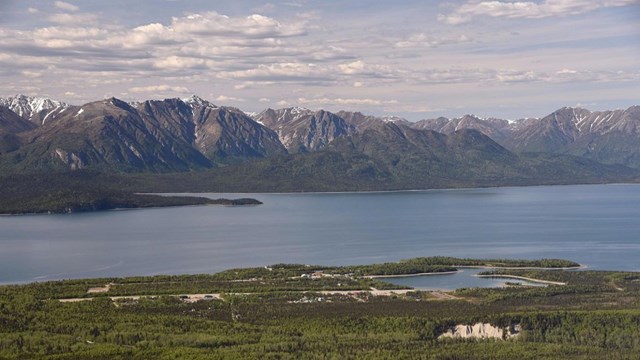 Things to Do in Port Alsworth
Port Alsworth is home to Lake Clark's Field Headquarters and the park's only established trail system.
Last updated: January 7, 2020