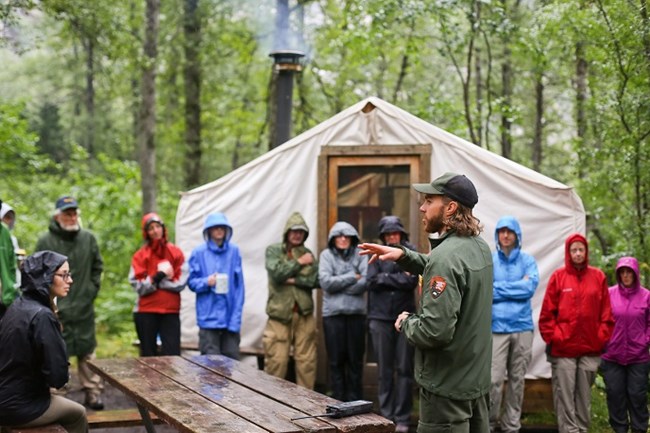 Sheep Camp is the last campground on the U.S. side of the trail before the trail summit. As a result it is a popular campsite in the peak summer months and can be fully booked. Sharing facilities and hiker etiquette are essential all long the trail.

Sheep Camp is the location of the National Park Service backcountry ranger station, a quarter mile from the campground. Each evening a ranger will gives a presentation in the campground providing an update on current trail conditions, tips for the trail, and some history of the area. Explore current weather conditions at Sheep Camp and Chilkoot Pass.

During the summer Sheep Camp also hosts presentations by the Chilkoot Trail Artists in Residence. Check with the Trail Center before you hike to see if your trip overlaps with the artists.

Learn about the history of Sheep Camp.