Pleasant Camp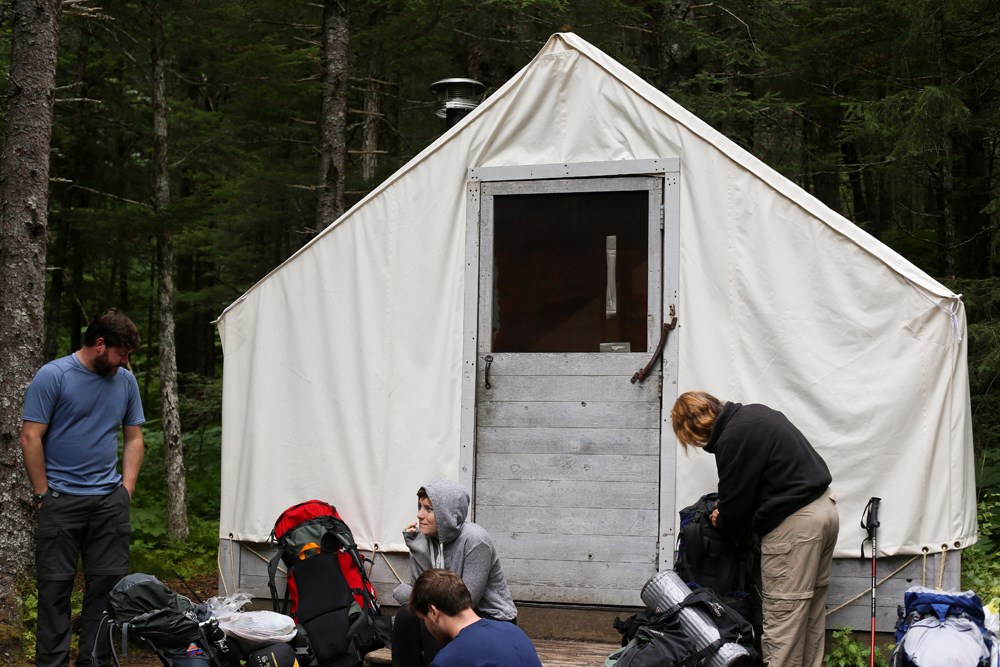 Pleasant Camp is located near the Taiya River. It is just after a relatively large elevation gain coming from Canyon City (hiking south to north) and often a "pleasant" spot to spend some time.
Pleasant Camp is the trail's least used campground and offers hikers a tranquil evening. However, if you are considering hiking over the pass directly from Pleasant Camp, be aware that the extra mile and a half may present too much of a challenge for some. Prepare for a very long, next day traversing the Golden Stairs and hiking to Happy Camp or beyond.

Learn about the history of gold rush Pleasant Camp.
Location
Country: United States
Mile marker: 10.7
Kilometer marker: 17.3
Site elevation: 750 ft
Campsites: 11 ground sites
Warming shelter: 1 canvas walled tent with wood burning stove
Food storage: bear boxes
Toilet: 1 pit style outhouse
Water source: Taiya River located a short distance from the campground
Grey water disposal: pack out all food scraps, dispose of grey water into fast moving water to practice Leave No Trace
Currently viewing: Pleasant Camp

Last updated: October 1, 2018